Submit Release
Show News
NovaCarts Advanced: Das Testsystem für den Schreibtisch
MicroNova, 26 April 2017

Die neuen kompakten "NovaCarts Advanced" Hardware-in-the-Loop(HiL)-Systeme von MicroNova passen auf jeden Schreibtisch und eignen sich dadurch perfekt als Entwicklerprüfplätze: Die Anwender können einzelne Steuergeräte oder -funktionen so bereits frühzeitig im Entwicklungsprozess einfach und komfortabel testen. Die NovaCarts-Advanced-Systeme sind sehr leistungsfähig und stellen durch ihren geringen Anschaffungspreis eine ideale Einsteigerlösung für Automobilhersteller und -zulieferer dar. Die Systeme lassen sich bei Bedarf schrittweise zu umfangreichen HiL-Simulatoren erweitern.
---
Measurement data logging software IPEmotion 2017 R1 – vehicle acoustics, bus analysis and CAETEC hardware integration
IPETRONIK GmbH & Co. KG, 25 April 2017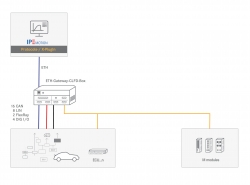 With IPEmotion 2017 R1, IPETRONIK offers an updated version of its measurement data logging software. The new release focuses on the further development of acoustics and online/offline vehicle bus analysis as well as on the integration of CAETEC hardware.
---
Open, modular and standardized XiL platform
MicroNova, 25 April 2017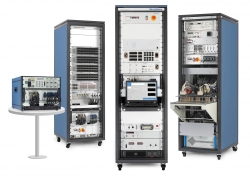 MicroNova will present its unique XiL platform, NovaCarts, which supports all types of simulation tests.
---
Steering-in-the-Loop Test Bench and Dyno Interface
IPG Automotive, 25 April 2017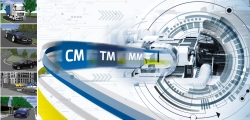 IPG Automotive will be showcasing its Steering-in-the-Loop Test Bench as well as its Dyno Interface, which can be easily integrated with a number of its simulation solutions.
---
SuperTest compiler test and validation suite for millions of conformance tests
Solid Sands, 25 April 2017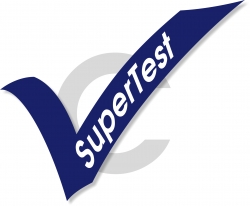 Amsterdam based Solid Sands will present its testing solutions including the SuperTest compiler test and validation suite.
---
Live demonstrations of smarter dynamometers
Rototest, 25 April 2017
Rototest will be hosting live demonstrations of the very latest advancement in powertrain dynamometers at its stand at Automotive Testing Expo Europe.
---
Messdaten-Erfassungssoftware IPEmotion 2017 R1 – Fahrzeugakustik, Busanalyse und CAETEC-Hardware-Integration im Fokus
IPETRONIK GmbH & Co. KG, 25 April 2017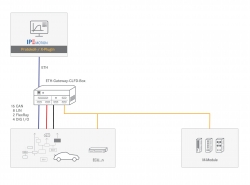 IPETRONIK bietet mit IPEmotion 2017 R1 eine aktualisierte Version seiner Messdaten-Erfassungssoftware. Das neue Release setzt in seinem Funktionsspektrum auf die Weiterentwicklung der Bereiche Akustik und Online-/Offline-Fahrzeug-Busanalyse sowie auf die Integration von CAETEC-Hardware.
---
Patented test bench heats air and gasses up to 1100°C with zero emissions
Kanthal, 24 April 2017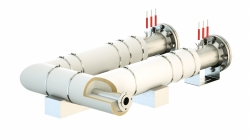 Kanthal will present its test bench heating system, the Kanthal Flow Heater, that matches the performance of gas heaters while enabling zero CO2 and NOX emissions at point of use
---
ColmisPlus cold-climate driver training for proving ground users
Colmis, 24 April 2017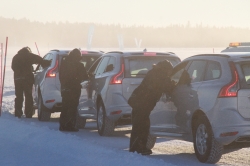 Colmis introduces its Colmis Cold Climate Driving Licence and driver training for those using its proving ground.
---
New Aire Rolling Lobe Airmount
Fabreeka, 24 April 2017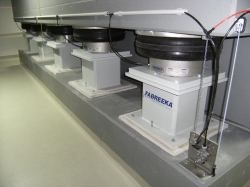 Fabreeka International, will present its new Precision Aire Rolling Lobe Airmount (RLA).
---
Better synchronization at crash test facilities for precision data
MESSRING, 24 April 2017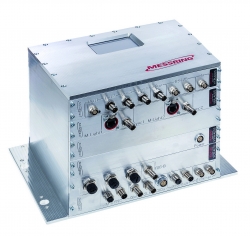 MESSRING will be presenting crash test facilities that can be globally synchronized without disruption, using a digital fiber-optic M=SYNC clock and trigger system. 
---
Latest ECM testing parameters
Labcell Ltd., 5 April 2017

Labcell Ltd will introduce its latest range of engine test instrumentation including the latest ECM measurement parameters.
---
Wireless communication testing for latest connected cars
7layers, 5 April 2017

Wireless communication specialists 7layers will present its test engineering capabilities to support connected cars, including the development of Car2X.
---
ECU prototyping and testing via Ethernet communication technologies
Technica Engineering, 5 April 2017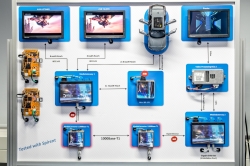 Vehicle electrical system design specialists Technica Engineering, will present its ECU prototyping and testing solutions, using Ethernet as a communication technology inside the vehicle.
---
OxTS launches RT1003 – a new small 2cm accurate GNSS/INS system
OxTS, 5 April 2017

OxTS will launch its new RT1003, a compact, single-box GNSS/INS system specifically developed to fit into ADAS testing targets such as pedestrian or cyclist rigs, target carrier platforms and other soft crash targets.
---
Latest noise vibration and harshness turnkey solutions and lab testing
OROS Noise and Vibration Testing Systems, 27 March 2017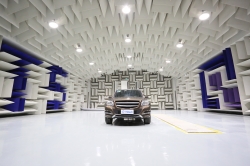 OROS Noise and Vibration Testing Systems will showcase its wide range of NVH solutions.
---
NEW high-performance Car Communication Analyzer
ViGEM, 27 March 2017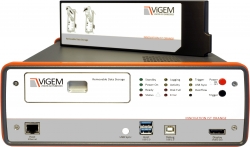 ViGEM will present its new Car Communication Analyzer CCA 9003 for mobile measurement and diagnostic electronics.
---
New vibration-control and hydraulic vibration testing systems
Data Physics, 27 March 2017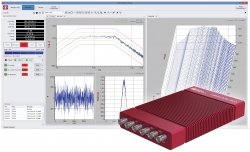 Data Physics, Team and Lansmont will be showcasing the latest in noise vibration and harshness (NVH) measuring and testing systems and software.
---
Wearable Smart diagnostics devices help guide assembly
DSA, 27 March 2017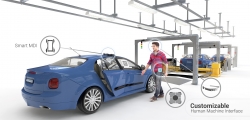 DSA will showcase its new wearable SmartMDI and SmartGlasses human machine interface equipment for improved diagnostic accuracy.
---
Complete end-to-end future proof testing for Advanced Driver Assistance Systems and autonomous vehicles
National Instruments, 10 March 2017

National Instruments (NI) Germany will be presenting its complete end-to-end automotive testing software for both Advanced Driver Assistance Systems (ADAS), and powertrain and chassis.
---
Human eye replicated for ultimate visual sensing in connected vehicles
Chronocam , 10 March 2017

Chronocam will present its latest vision technology for connected vehicles and devices, designed to replicate the human eye
---
Quick connect coupling range on show
CEJN, 2 March 2017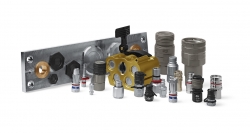 Swedish-based CEJN will showcase its range of professional, high-quality quick connect couplings.
---
Soundproofing and acoustic test room solutions
IAC Accoustics, 2 March 2017

IAC Accoustics, a leading supplier of soundproofing acoustics and test rooms, will highlight its range of acoustic technology, designed to make the world a quieter place.

---
ALL-NEW hermaphroditic addition to successful push-pull circular connector series
Yamaichi, 2 March 2017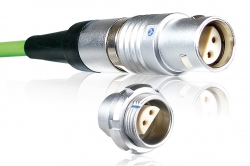 Yamaichi Electronics is launching the latest addition its successful Y-Circ® P push-pull circular connector series
---
Future-proof electromagnetic compatibility test bed solutions on show
Mooser EMC Technik, 2 March 2017

EMC test specialists, Mooser EMC Technik, will showcase its latest compatibility test chambers.
---
XiL-Software fürSimulationen und reale Tests
MicroNova, 22 February 2017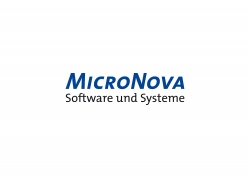 Optimierte "NovaCarts Real-Time Suite" ermöglicht Überprüfung von Modellen, Software und Hardware
---