Technology Demonstration Area
10:00
Test box safety & energy saving design and its application in the field of automobile testing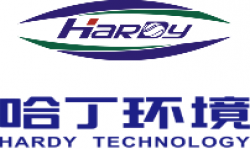 Dongfu Yang
Technical director
Hardy Technology International
China
The presentation will introduce the targeted design of the climate test chamber in the automotive inspection field, covering the design and manufacturing standards of the test chamber, the required test methods, and the acceptance calibration method. Combined with the technical innovation and some application examples of Chongqing Harding Environmental Testing Technology's products, the presentation will share the safety-conscious and energy-saving design of the new energy vehicle application test box.
10:30
Power HIL testing development with the EV megatrend

Ming-Hung Shih
Senior marketing specialist
Chroma
China
Due to the electrification megatrend, EV components with high-power behavior are becoming increasingly popular. At the same time, the requirements of HIL testbeds are gradually transitioning from signal level to power level. The Power HIL solution is aimed at battery modules and packs, BMS, OBC, DC-DC and e-drive systems. While importing the vehicle simulation model, this testbed can not only implement signal control and test but also include real high-power input and output function. In comparison with traditional signal-level HIL systems, the power-level HIL testbed can cover the whole function of high-power EV parts and support to meet the ISO 26262 HIL-related test requirements to help achieve ASIL functional safety certification.
11:00
Application of optical fiber temperature measurement and wireless telemetry torque sensing technology in electric vehicle tests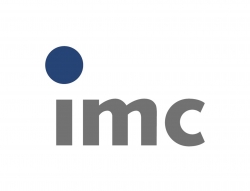 Jason Liu
Senior technical manager
imc
China
How do you measure temperature directly and safely in motor winding? How do you improve the test efficiency through the digital wireless telemetry torque sensor? How do you test performance on motor test benches? imc data acquisition combines with various advanced measurement technologies to provide a powerful measurement platform tool for electric vehicles, and provides measurement completion solutions from sensors to analysis and test reports.
11:30
From concept study to turnkey project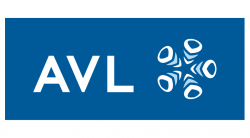 Yi Li
Affiliate business director
AVL
China
The presentation will cover the significance and procedure of the concept study, critical elements and the benefits of turnkey solutions.
12:15
Virtual development for autonomous vehicles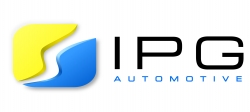 Songyue Zheng
Team leader - engineering and support
IPG Automotive
China
The presentation will outline the advantages of virtual development and IPG Automotive as a solution provider. It will also give an overview of CarMaker and show a full software stack integration, photorealistic environment, a sensor simulation portfolio, scenario generation/importing, integration interfaces, HIL test systems, HPC and cloud application and a virtual prototype.
13:30
Framag test solutions

Allen Fan
Sales manager
Bigsino Technology
China
In 1979, framag was founded as a subsidiary of Len-zing AG. In addition to mechanical engineering, the company – which is based in Upper Austria – lists vibration technology among its core competences. Vibration technology from framag is used not only in the machine tool industry but also in test bench construction. The test bench technology division at framag engineers and manufactures test benches to customer requirements, which are technically superior to conventional test benches thanks to their specialist properties. Base frames, clamping plates, intermediate frames etc. are supplied to well-known customers for test bench construction. Thanks to its use of the composite material HYDROPOL, framag is at the cutting edge of technology in this field.
14:00
Cloud-based, scalable test and validation solutions for automotive ECUs

Jeff Wang
Sales manager
Elektrobit
China
In this presentation, you will learn about capturing, ingesting, tracking and reprocessing petabytes of test data using the EB Assist toolchain for ECU function validation. Accelerate development with one tool that supports data generation, labeling, data discovery and test execution. Get insights into how subsequent automated upload to our EB Assist Test Lab data management tool and subsequent download to the HIL machine and replay of the data. The toolchain includes the latest technology to conduct sensor-model-based capturing of data, replaying data and bus simulation to emulate a full automotive rest bus to the device under test, validating ECU functions in the most efficient manner.
14:30
Piezoelectric Accelerometers-Applications and Challenges in the Automotive Industry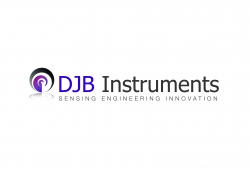 Jizhou Zhang
Application engineer
DJB Instruments
China
Accelerometer sensors are widely used in vibration testing at various humidity and/or temperature-controlled environments, for example in vibration shaker testing, modal analysis, NVH at room temperature, and powertrain performance up to 1000°C. This presentation will review the principle of piezoelectric material and accelerometer, the selection tips of accelerometers in different applications and demonstrate why accelerometer designs (e.g. DJB's unique KONIC Shear®) are important to testing quality. The future developments of piezoelectric accelerometers to meet extreme temperature testing environments will also be reviewed and the associated challenges discussed.
15:00
EPU/EAS application in test markets

Johnny Chen
Application engineering manager
MOOG
China
The presentation will discuss what the EPU/EAS is and what the advantage is in comparison with traditional test system applications.
15:30
Test fleet management

Thomas Qiu
CEO
WindHill Technologies
China
With the rapid development of information technology, there is an increasing demand for enterprises to achieve real-time monitoring and data management of remote tests. Windhill has independently developed a set of test fleet management systems that supports MQTT/FTP, communicates with vehicles through CAN/CAN FD, supports importing DBC/A2L/ODX and other databases, and supports CCP/XCP/UDS/OBD and other protocols. It is mainly used for data monitoring and data management of road test vehicles. With the vehicle terminal of wireless transmission, it can realize the functions of vehicle positioning, driving status monitoring, historical track playback, data statistics and analysis. It allows data analysis engineers and test managers who are based in other places to view the collected test data any time, anywhere and in time to find and solve problems quickly.
16:05
Vehicle energy management and range testing for electric vehicles

Li Yong
EPT sales development manager
HBK
China
Hybrid and electric vehicles have a wide variety of possible configurations, often consisting of two or more motors and inverters. These vehicles also have heat, AC, infotainment, steering and other electrical loads that use energy. When trying to understand and improve a vehicle's total energy usage, it is important to understand when and where the vehicle is using energy so that it can be improved. The large number of electrical loads and accuracy needed for trustworthy measurement are not always simple. This session will explain the background to vehicle energy management, present testing challenges in the lab and review testing solutions to understand a vehicle's energy flow.
16:35
Generating a random vibration test profile with field data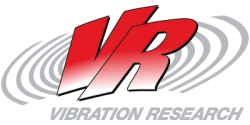 Leo Zhang
Country manager - China
Vibration Research (Shanghai) Co Ltd
China
Failures due to fatigue typically generate over sustained periods, and vibration test engineers must determine the longevity of a device in a typical field environment. Vibration test acceleration allows these engineers to evaluate a product after years of service in a fraction of the time. An innovative approach to replicating an end-use environment is to use recorded waveforms. There are several techniques where real-world vibration can be replicated using recorded data. The presenter will discuss several methods of test profile generation from recorded data, including industry standards for random and shock vibration and an innovative approach to sine-on-random testing.
10:00
Lidar-based test and validation solution for perception systems

Weitao Zhang
Senior director of testing and validation
Liangdao Intelligence
China
With past project experience with various customers, LD has developed a complete test and validation solution based on lidar for perception systems with L3 and L3+ autonomous driving in the development period and series production period. This presentation will give a short introduction to this solution with its hardware, software architecture and related service.
10:30
Innovative tools and expert guidance for multi-axial durability test applications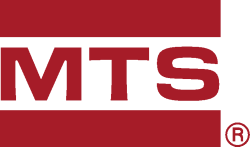 William Zhan
Test stand leader
MTS Systems
China
MTS has introduced numerous additions to its standard portfolio of TestLine products in recent years, such as MTS SilentFlo, 515 HPU, FlexTest EP digital controller, RPC Connect Software, 244G2 actuators and 295 HSM with SafeGuard, etc. This growing portfolio of modular components has been leveraged to great effect by the MTS test stand team, which has designed and delivered numerous turnkey component durability test systems across China, especially for multi-axial multi-DOF applications. This presentation will introduce new innovations across the MTS Testline portfolio, outline the capabilities of MTS test stand team and examine some of its recent accomplishments.
11:00
Beckhoff measurement and control integrated solution

Xiaoning Li
Product specialist for automation
Beckhoff
China
PC based, test and measurement chain, data acquisition, software.
11:30
The testing and type approval of vehicle lamps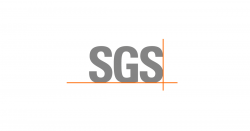 Lucien Luo
Optical lab manager
SGS
China
Based on the SGS optical lab testing and the SGS-TUV-Saar type approval, the key points and overall flow of the related applications will be clarified. A brief introduction to ECE R148, R149 and R150 will also be given.
12:15
Vehicle Pass-by Noise Solution and Exterior Noise Engineering

Jin Peng
Technical support manager for the ground vehicle industry
HBK
China
This presentation will be an introduction to the Pass-by Noise Solution and Exterior Noise Engineering for Electric Vehicle. The field pass-by system, indoor simulation pass-by system and pass-by contribution analysis will be covered. The other solution for pass-by is microphone array for moving vehicle to identify the acoustic source. As for the quiet vehicle, such as electric vehicle, the exterior noise engineering will be introduced, including exterior sound design and subjective evaluation.
12:50
Simulation scenario reconstruction for X-In-loop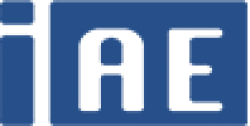 Yue Li
Technical VP
IAE Suzhou Technologies
China
Simulation scenario reconstruction for X-In-Loop -- The advanced iTT Plus scenario data acquisition system collects open road traffic environment data and generates natural driving simulation dynamic scenarios that can be directly used and reused by the simulation test platform through data processing, analysis and transformation. Natural driving simulation dynamic scene is an important component of IAE scene factory, which can be used in X-In-Loop full-stack simulation test system. Massive scenarios can be generated through derivation and generalization of scene parameters, which can meet the demand for scene data of SaaS platform for massive simulation of cloud computing power, and achieve the goal of data-driven, scene coverage and closed-loop.
13:30
HORIBA Solution for Powertrain Development and Testing of Fuel Cell Electric Vehicle

Kun Cai
Project Manager
Horiba
China
This presentation introduces a very competitive development and testing solution of HORIBA for FCEV from component up to system level. HORIBA Test-In-The Loop as an advanced method to connect real/virtual components and subsystems with high-quality data management will also be introduced.
14:00
KS-R2R® – Road realistic testing on the test bed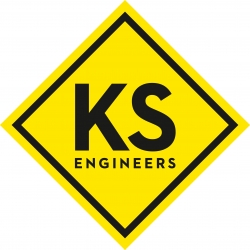 Ronald Klapper
Senior manager technical marketing - automotive testing
KS Engineers
Austria
Introduction of KS-R2R® (Road to Rig) Technology - a model based testing approach. It enables road realistic testing of vehicle, powertrain and components - including tests of highly dynamic maneuvers like "cornering" , "driving on icy patch" etc. KS-R2R test beds help for development / validation of vehicle control systems such as "anti-lock brake System (ABS)", "electronic stability system (ESP)", vehicle controller... etc. Together with environmental simulation (including sensor-bypassing / sensor stimulation), it is also possible to validate complex ADAS systems
14:30
Why do we need to include ADAS Sensor OTA test for sensor selection and HIL test?

Nicolai Konrad
Managing Director
Konrad Technologies
China
1. Required test steps in the V-Cycle for high-level ADAS function validation. 2. Why do we need sensor OTA test and finally combine sensor fusion HIL test? 3. Konrad Technologies ADAS test platform introduction.
15:00
Digital Twins and AR – Worldwide presence despite limited travel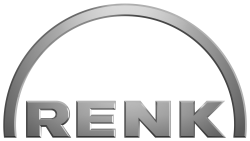 Justin Wu
Senior sales manager for RTS China
RENK
China
RENK Test System GmbH is a global manufacturer of test systems. China has become an extremely important market for us in recent years. The beginning of the global Covid pandemic in March 2020 and the resulting travel bans meant that RENK also suddenly separated from its customers. As a supplier of turnkey test systems, the construction and commissioning of the test benches as well as a functioning after-sales service is on site. The proposed lecture is intended to show which methods could be introduced at RENK within a very short time in order to still be able to work for the customer without traveling. This included not only intensive training of additional service employees at our worldwide representatives, but also digital tools with which extensive work can be done from work at home worldwide.
15:30
How OEMs choose the right diagnostic data format

Thomas Qiu
CEO
Softing China
China
The vehicle diagnostic development process includes the definition of diagnostic requirements, software implementation and test verification. The process covers the stages of development, testing, production, and after-sales service. Within the entirety of the development process, different diagnostic tools support different diagnostic data formats. Currently, the diagnostic database formats corresponding to different stages of software implementation, diagnostic testing and verification mainly include ODX, CDD, DEXT and ATX. Establishing a diagnostic database with the appropriate format and managing it uniformly can improve the development efficiency as well as ensure the integrity and consistency of the diagnostic database. So, how can OEMs choose a suitable diagnostic data format? Which format do you need the most?
16:05
Calibration of DC meter for EV stations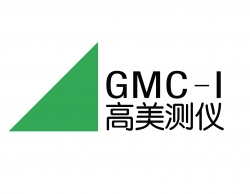 Tim Liang
Power analyzer product manager and PQ application
GMC Instruments
Na1
An LMG600 measuring approach to a solution for verification, calibration and certification of DC energy meters for EV charging stations, discussing, in particular, the measuring method and technical challenges.
16:35
Dynamic torque and thermoelectricity are the keys to vehicle performance management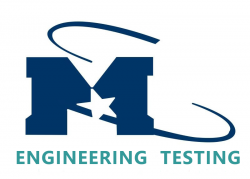 Yang Li
Project manager
Integrated System
China
Regardless of the vehicle type, for ICVs, HEVs, PHEVs, EVs and hydrogen vehicles, dynamic torque and temperature are all key to energy management, NVH and control systems. Torque and speed are related to power, temperature and heat accumulation and transfer. However, in the case of the whole vehicle, these two physical quantities are difficult to obtain data for in the internal rotating parts of the power system. Even static data is difficult, let alone dynamic data. With more than a decade of experience in system integration and sensor customization, Yang Li will solve these critical problems and bring the latest product and system solutions.
10:00
Integration commissioning for the 5Dyno test bench and FuelCell test bench

Min Li
E-mobility testing BU leader
FEV
China
The presentation will cover the multi-test mode of the 5Dyno test bench and of the FuelCell Universal Test bench, along with the introduction of Safety PLC, and already realized 'Virtual Shaft' concepts.
10:30
High-efficiency power converter BOBC test in ITECH electric vehicle field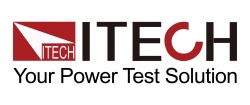 Ameli Yu
Field application engineer
ITECH Electronics Co Ltd
China
With the popularization of electric vehicles, the market demand for onboard chargers (OBC) has also steadily increased. To reduce the charging time of electric vehicles, the power of the charging device has gradually expanded from the original single-phase 3.3kW and 6.6kW to three-phase 11kW, 22kW and other specifications. In terms of structure, OBC and DC-DC two-in-one, OBC/DCDC/PDU three-in-one products have also appeared. ITECH senior engineers will discuss with you the BOBC test of high-efficiency power converters in the field of electric vehicles based on the national standard.
11:00
Close-loop and Data-driven Test Methodology to Accelerate ADAS Development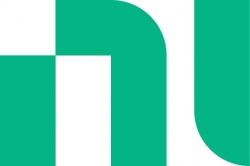 Shuai Wang
Business development manager (Greater China)
National Instruments
China
High resolution cameras, High line count Lidars, High point cloud radars and High TOPS computing platforms have become irreplaceable configuration in L3+ ADAS system. Software defined vehicle, continuously integration, OTA also have become common sense in intelligent vehicle development. How to handle the challenges like high data bandwidth, flexible sensor set configuration and synchronization, reusing road test in SIL and HIL, and continuously test, are very critical problems for all L3+ ADAS system R&D players in market.
11:30
Digital telemetry systems facilitate the new development of automotive industry tests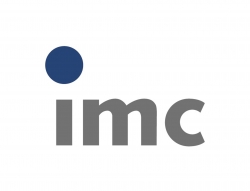 Johny He
Senior product manager
imc
China
Based on world-leading digital telemetry and data acquisition & analysis technology, combined with its rich digital telemetry system, high-performance multi-channel data acquisition system and professional test and analysis software, imc provides a complete testing platform in vehicle dynamics and vehicle energy flow. Meanwhile, it supports and helps engineers solve testing challenges and improve testing efficiency.