New Products Shown in '23
DAY 2: Next-generation pedestrian Soft Scooter 360 ADAS target, and more
AB Dynamics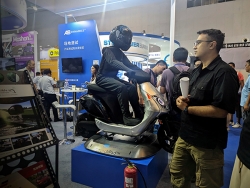 AB Dynamics Group companies is showcasing a range of solutions at the Auto Testing Expo in China. AB Dynamics will demonstrate its LaunchPad™ Spin, a highly manoeuvrable Vulnerable Road User (VRU) platform, the Soft Scooter 360™, a realistic Powered Two-Wheeler (PTW) test target and the Halo™, the company's most flexible and versatile steering robot to date. DRI will present the Soft Pedestrian 360™, a next-generation pedestrian ADAS target. Finally, Ansible Motion will demonstrate its Driver-in-the-Loop (DIL) static simulator, the Theta Seat.
---
DAY 2: How to get large-scale, high-quality compliant ground truth data for intelligent driving?
LiangDao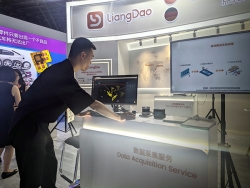 LiangDao is highlighting its Data Solution for Perception Algorithm Training which supports mass production driving development projects by assisting clients in testing, validating, evaluating, and training smart driving perception capabilities quickly as well as using data to drive autonomous driving system capabilities effectively and economically.
---
DAY 2: LinkAll demonstrates EMC electrical performance testing technology for new energy vehicles and more
LinkAll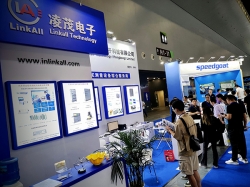 LinkAll Technology (HK) limited is a comprehensive service provider of test and measurement instruments, in the Automotive Testing Expo China, Linkall will join hands with domestic and foreign first-class testing equipment manufacturers to show you abundant data acquisition and sensor testing and measuring equipment ,EMC electrical performance testing technology for new energy vehicles, high precision power supplies and power analysis solutions, The most innovative thin-film pressure test technology for batteries , as well as a variety of non-standard test and measurement solutions.
---
DAY 2: Chongquin caeri showcases 6-DOF Vibration Platform
CAERI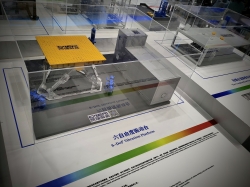 CAERI TEST 6-DOF Vibration Platform is a six-degree-of-freedom electro-hydraulic servo vibration platform. It can accurately simulate various actual vibration environments, such as structural fatigue and noise tests for vehicle components and subsystems.
---
DAY 2: TSN prototype system and conduct measurement, analysis, and testing of TSN network systems
Polelink Information Technology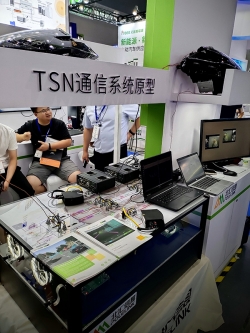 Polelink will showcase the TSN prototype system and conduct measurement, analysis, and testing of TSN network systems using the TSN CoreSolution tool at the Testing Expo. The TSN prototype system plays a crucial role in TSN network design, development, and testing processes.
---
DAY 2: FORUM8 showcases VR Design Studio UC-win/Road Software System
FORUM8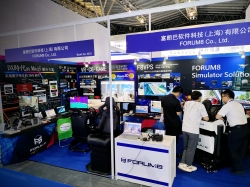 At this year's expo, FORUM8 is showcasing its VR Design Studio UC-win/Road Software System. VR Design Studio UC-win/Road is an Interactive 3D Real-Time Virtual Reality Simulation Software with high flexibility and versatility that can also provide customized development services.
---
DAY 2: Track testing, open road testing, simulation testing and functional safety testing
ZEER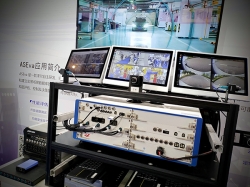 ZEER is exhibiting a full range of products for track testing, open road testing, simulation testing and functional safety testing, including the self-developed ASEva Data and Scenario Acquisition System, ASEva Bypass Acquisition System, ASEva Data and Scenario Injection System, ASEva Simulation Tool Chain, ASEva Cloud Platform, and we will also exhibit the ABD Static Driving Simulator, VBOX Indoor Positioning System, Microvision Lidar Sensor, Gregory Fuel Consumption Meter, infomagix VMS3400, Moshon Data AEB validation Tool MD HAN'i designed for end-of-line vehicle production facilities, and so on.
---
DAY 2: Technology Presentation Stage: Intelligent interconnection, safety and reliability, user experience, energy saving and low-carbon
CATARC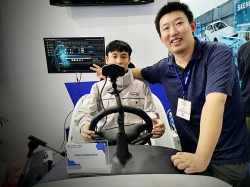 CATARC is at Automotive Testing Expo China to show software and hardware tools related to automotive performance development, both on the exhibition floor and the Technology Presentation Stage. According to Ziqian Wu, the tools are mainly divided into four categories: Intelligent interconnection, safety and reliability, user experience, energy saving and low-carbon.


---
DAY 1: Next-generation Four- Wheel Mover (4WM)
Stringo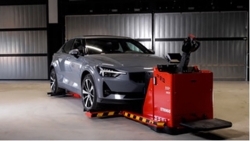 A market leader in vehicle moving, Stringo has introduced its new four-wheel mover during the expo. The automotive industry is experiencing its most dramatic paradigm shift since the inception of cars.
---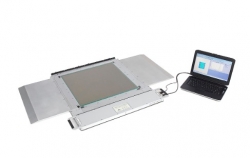 Tekscan Inc & MEMS Technology Corporation are highlighting the CrossDrive TireScan system, a fully integrated solution capable of measuring large tire footprints at a high resolution.
---
DAY 1: New multi-purpose testing equipment with energy recovery
Chroma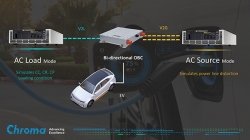 Chroma ATE has been competitive in electric vehicle (EV) industry for many years, It has comprehensive test solutions for battery cells, battery modules, battery packs, battery management system (BMS), on-board chargers, DC converters, EVSE, wireless charger, and electrical safety.
---
DAY 1: Solar simulation systems for material ageing and emissions testing by Hoenle
Hoenle
Solar radiation, in particular short-wave radiation, has effects on most modern materials. This means that before materials can be approved, they must be tested by exposing them to solar radiation.
---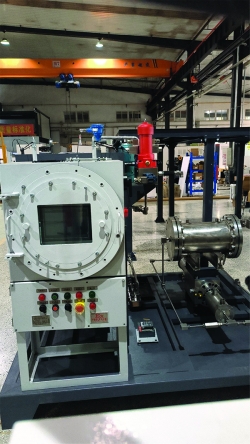 Shenyang Ziweiheng Testing Equipment's new solution boasts liquid-driven pressurization, larger output flow rate, higher efficiency, equipped with efficient cooling water jacket, and longer sealing service life.
---
DAY 1: Single analyzer for all purity analysis in compliance with international standards
Beijing Palmary Technology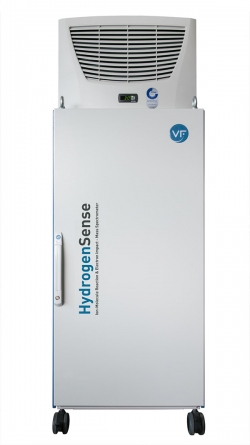 On Day 1 of Automotive Testing Expo China, Beijing Palmary Technology is showcasing its HydrogenSensemass spectrometer.
---
DAY 1: Complete communication system for charging infrastructure applications
Beckhoff Automation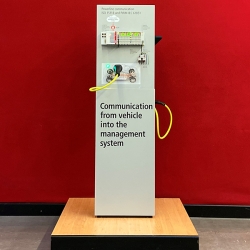 Beckhoff Automation is showcasing its TwinCAT 3 IoT OCPP combined with EtherCAT Terminal EL6761. The company has added the Open Charge Point Protocol (OCPP) to the TwinCAT IoT product portfolio based on the WebSocket protocol which has recently been introduced for the IoT driver. OCPP standardizes the communication between charging stations for electric vehicles and the associated central management systems.
---
DAY 1: Automotive Ethernet solutions, LIN bus auto parts testing solutions and CAN/CAN FD solutions
Hongke Technology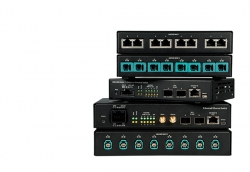 "HongKe's Automotive Ethernet solutions is a set of solutions for establishing internal vehicle networks, high-speed data transmission and real-time communication," explained Megan Tang 活动专员(市场部) 虹科电子科技有限公司 (HongKe Technology). "Technica switches, converters, lidar and other Ethernet control domains are used in the scheme, and TX and T1 are intertransformed to realize the fast exchange and processing of lidar data.
---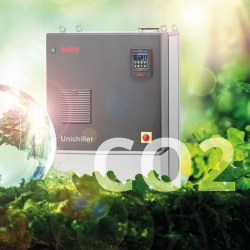 Did you know that CO2 or carbon dioxide (also known as R744) is a natural component of air and has been proven in refrigeration since the 19th century?
---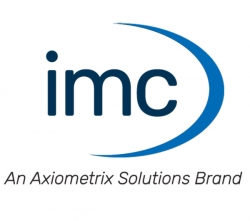 When it comes to the acquisition of data on a vehicle's wheels on a test track- for example, when measuring vehicle dynamics, road load data acquisition, braking or when doing off-road tests through water, snow or mud- it is crucial to choose a sensor (more precisely, a wheel force transducer WFT) that is reliable and precise in all test scenarios.
---
Model and function based testing
KS Engineers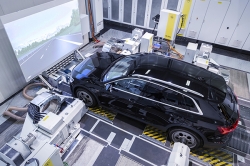 ADAS testing, system validation and functional validation: Partially or fully electric powertrains and the ongoing development of driver assistance systems and autonomous driving have increased the complexity and application costs for validation.
---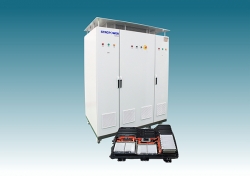 Xi'an Stropower Technologies is a company dedicated to battery testing equipment and constantly improving testing capabilities to assist customers in identifying testing problems. At present, the company has testing equipment in the field of power battery and energy storage battery.
---
Founded in 2008, Xiamen Tongchuang Detection Technology has been deeply cultivated since its inception in the field of automotive and engine testing instruments.
---
Innovative Clipping Method that Reduces Peaks on the Shaker Table
Vibration Research (Shanghai)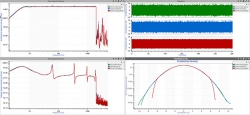 Running a random vibration test near the shaker's maximum acceleration, velocity, or displacement limit risks damage to the shaker system or product.
---
UTAC is expanding EURO NCAP services in China
UTAC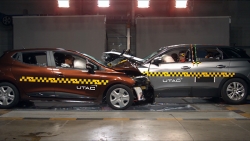 The global automotive industry is undergoing profound change which is creating new challenges for all market players. 2 years after its launch, UTAC Group is accelerating its transformation with international growth on four continents: Europe, America, Asia and Africa. One unique goal: to serve customers with smart, responsive and proactive solutions.
---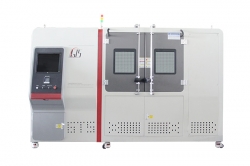 The company's main products include impulse test stand, burst test stand, thermal cycle test stand, 
thermal shock test stand, inner erosive test stand, vacuum test stand, air-tightness test stand, 
pressure holding test stand and others.
---
New Four-Wheel Mover Solution to Be Shown
Stringo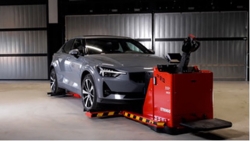 Recently, there's been an increased demand for solutions that enable four-wheel vehicle moving from various sectors of the automotive industry.
---
High accuracy localisation solutions for automotive testing and vehicle dynamics 
OxTS / Oxford Technical Solutions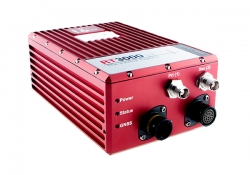 OxTS will attend the Automotive Test and Development Expo from August 9 to 11, 2023. Our CEO Alison, Core Marketing Director Simon, and OxTS China team will be waiting for you.
---
Precision, reliable and Flexible automotive testing solutions
Moog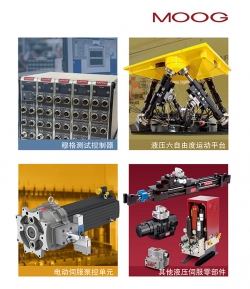 Moog designs and manufactures highly reliable products, solutions and services using motion control and power/data technologies. We combine world leading technologies with expert consultative support in automotive and a range of other applications.
---
Child Presence Detection and Occupant Safety Tools
MESSRING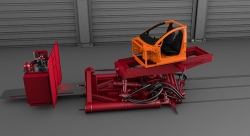 The MESSRING Child Presence Detection family is growing. Child Presence Detection evaluation by Euro NCAP already started with the beginning of 2023, from 2025 onwards direct sensing functions will be mandatory to achieve a perfect rating.
---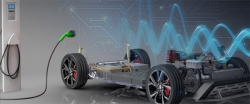 The development and popularization of new energy vehicles has brought new opportunities and challenges to vehicle testing.
---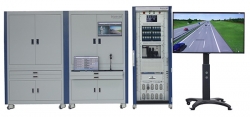 Konrad Technologies is a test solution provider serving global customers. The business scope of KT's China subsidiary involves consumer electronics and AD/ADAS test solutions.
---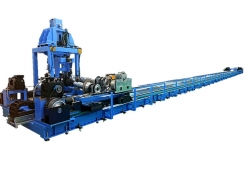 Simulation of Tire Mechanical Properties: Drive, Brake, Turn around.
---
Automotive Ethernet Solution
HongKe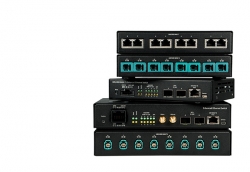 With the development of automotive intelligent networking, traditional automotive bus are no longer able to meet the needs of high-speed communication for the entire vehicle, and Automotive Ethernet emerge as the times require.
---
3DVR Software that Realizes Digital Twins, offering Autonomous Driving Solutions FORUM8
FORUM8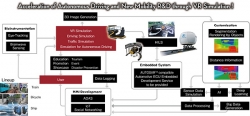 VR Design Studio UC-win/Road is an Interactive 3D Real-Time Virtual Reality Simulation Software with high flexibility and versatility that can also provide customized development services. 
---
Hybrid launchers for impact tests
Encopim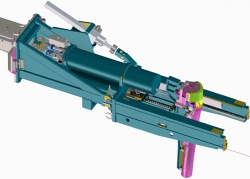 At this year's Automotive Testing Expo, ENCOPIM will reveal all details about its hybrid electro-pneumatic launchers that will benefit from the high energy density and the capability of reaching high forces produced by compressed air, using linear motors for excellent controllability that are almost maintenance-free and silent.
---
Testing and simulation solutions for materials engineering and battery applications
4a Engineering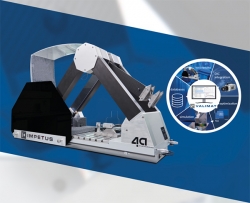 4a Engineering will share the following testing hardware and software:

LINOVIS® equipment: a comprehensive electro-dynamic testing machine that provides static, dynamic, and cyclic testing modes, widely used in high-fidelity material characterization, mechanical characterization of battery cells and cell stacks, impact testing on component level,etc.
---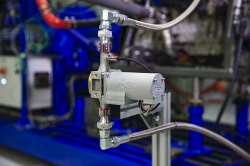 Based in Belgium, DSi has been operating worldwide for over 23 years. The Belgian company's specialised in the supply of customised radiotracer equipment for the optimisation of internal combustion engines and lubricants. Our products can measure oil aeration (SC AIR-X), oil consumption (C-lube), oil dilution (D-lube) and the degree of wear in an engine.
---
High speed Camera with 5 Mega pixels and 2000fps
AOS Technologies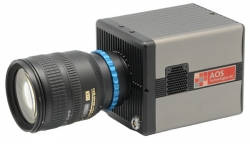 With a stunning 5 Mpixel and up to 2000 frames per second, the J-PRI high speed camera offers ultimate resolution where high framing speed paired with high spatial resolution is required.
---
New dimension of high-speed dynos
Dynamic E flow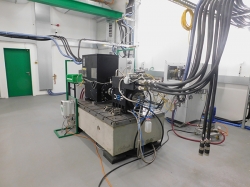 DEF has been an innovative development partner and supplier of electrical machines for applications in mobility and industry since 2014.
---
Hardware-in-the-loop (HIL) solutions – needs translating
KTS Industrial Systems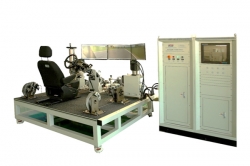 In order to properly verify the SUT system, the hardware-in-the-loop simulator tested must have higher accuracy, precision, and bandwidth, as well as shorter latency, to achieve realistic scenarios that simulate SUT
---
New ADAS target for growing Chinese scooter market
AB Dynamics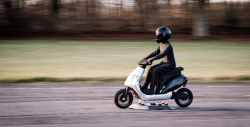 AB Dynamics will showcase its new highly realistic Powered Two-Wheeler (PTW) test target, the Soft Scooter 360™, at the event. Designed for the PTW market which is projected to increase by more than 37% over the next five years, with China set to be one of the largest growing markets estimated to reach 10.3 million units by 2027.
---
KRD12 Series High Energy Battery Shock Test System
CME Technology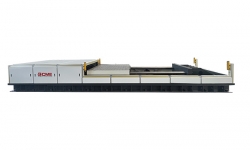 KRD12 series battery shock test system simulates the shock damage that the product may be subjected to in actual use by means of the horizontal shock test in the laboratory. Specialized in power battery testing, meeting the standards of UN38.3, SAE J2464, SAE J2929, ISO 12405-3, UL 2580.


---
DAQ and control systems
Dewesoft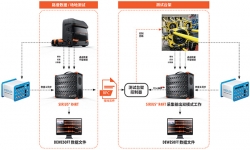 Analog signal transfer is a thing of the past with Dewesoft's all-in-one durability test solution. Save time and money by using the same system for acquisition and driving the testbed - using a single EtherCAT® cable.
---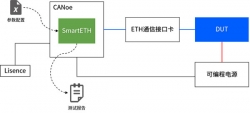 SmartETH is a desktop automotive Ethernet communication testing product developed by EPT for OEMs and Tier1s, consisting of Ethernet communication testing software, optional testing hardware, and testing services. Based on the CANoe platform, combined with programmable power supply and ETH communication interface card, users can conduct communication testing for Ethernet L1-7 layer on the desktop.


---
Universal vehicle programming device: diagnostics, data modification, FOTA and more
UCHAIN (美国链式车辆网络技术有限公司)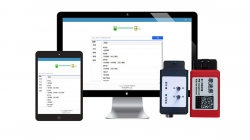 GTY 3.0 is a universal vehicle programming device that can provide online programming, diagnostics, datalog, data modification, and FOTA (Firmware Over The Air) services for various brands of cars.
GTY 3.0 consists of a website /Mini Program and a terminal device.
---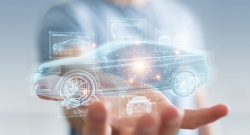 The mission for in-tech is to make everyday life smart, simple, sustainable, and safe. As the solution provider for digitalization in mobility and industry, we deliver reliable services with significant results.
---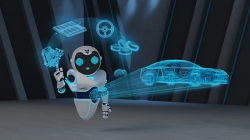 We designed the new ReXgen CAN FD data loggers to be different. No software charges and the open platform enables the ReXgen to be integrated into your existing toolset!
---

Jinhua hydrogen related environmental test chamber is an environmental simulation test equipment for different types of hydrogen fuel cell stacks or systems. The environmental cabin has the ability to simulate the comprehensive superposition of factors such as temperature, humidity, sunlight, and altitude in natural environments.
---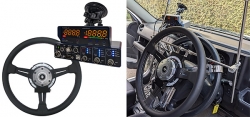 Use dedicated sensors to quantitatively test the car's handling performance, ride comfort, etc.
---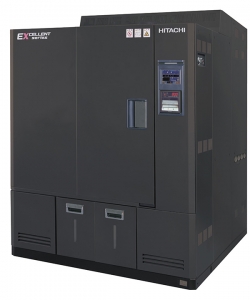 10℃/min, 20℃/min temperature linera change; Scroll compressor, simple structure, low vibration and noise, higher stable.
---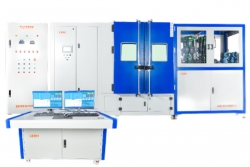 In the field of automotive testing, LERO leverages its strengths in fluid mechanics, focusing on automotive steering performance testing, automotive braking performance testing, and water pump / oil pump / electric oil pump automatic testing. Various test equipment adopts the modular flexible design concept to complete the comprehensive performance test, cavitation test and reliability test of the water pump. The test bed has the characteristics of high automation degree, high stability and high test efficiency.
---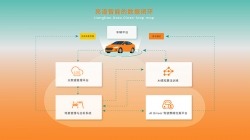 LiangDao is a globally leading supplier of LiDAR systems, providing industry customers with LiDAR perception systems, including automotive-grade LiDAR hardware, perception function development and testing validation, and intelligent driving data training services.
---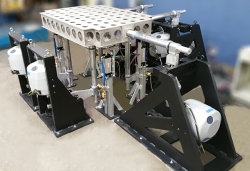 6 Simultaneous Response Directions (6 DOFs) using 7 shakers all controlled, produced by 4 vertical-axis quiet electrodynamic exciters (for achieving vertical, roll & pitch motions), 2 fore-aft quiet electrodynamic exciters (for achieving fore-aft & yaw motions), and 1 quiet electrodynamic exciter in the lateral direction for achieving lateral motions.
---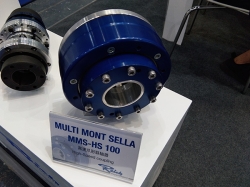 MMS-HS Series: Application for high speed operation flexible and claw coupling, e.g, suitable for various gearbox and relevant powertrain test benches.
---
Sinetac is committed to delivering a superior driving experience that prioritizes comfort
Eckel Industries SineTac Auto (Shanghai)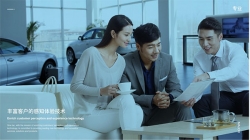 Sinetac is the exclusive strategic partner of Eckel in China. Starting with NVH development, service and testing business, layout comfort intelligent products to assist in enterprise transformation.
---
Radiator air flow measurement system RF2000
Tokyo Keiso Co Ltd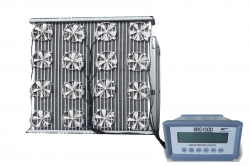 The RF2000 is the measurement system of the air flow going to an engine radiator. The rotation frequency of a vane anemometer (propeller sensor) is detected by an infrared sensor on each propeller sensor. The signal from the propeller sensor is transmitted to the converter via an electrical cable and is converted into an air flow velocity with the converter.
---
The Next Generation Technology of Test and Validation for Electric Vehicle and Intelligent Connected Vehicle
Suzhou Tsing-standard Automotive Technology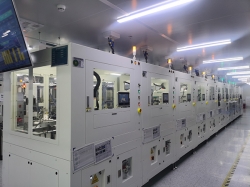 Tsing-standard, as the only industrialization platform of Suzhou Automotive Research Institute of Tsinghua University in the field of electrification and intelligent detection technology development, is committed to creating a leading full life cycle detection platform for intelligent electric vehicles.
---
Future-Oriented,High-Performance,More Power, More Flexibility
Gantner Instruments (Beijing)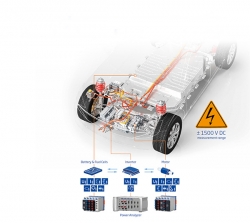 Why Gantner products are best for Automotive testing? We think efficiency, reliability,accuracy and flexibility matters. Gantner Instruments put all our effort into developing more effective solutions for all advanced data acquisition tasks ahead of you.
---
Automotive services from part quality to vehicle safety
SGS Automotive Services

Founded in 2007 in China, SGS Automotive Services are devoted to providing auto industry with services covering the whole chain, from part quality to vehicle safety. With 10+ years' effort, SGS has developed as a leading third party for auto inspection, testing and certification.
---
Environmental Test Chambers for Automotive
SONACAME Technology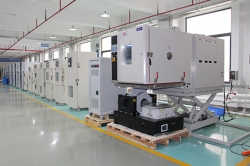 SONACME Technology designs, develops, and provides high-quality automotive and vehicle testing equipment to ensure that all entire vehicles and individual automotive components are capable of operating under the worst conditions.
---
MAIVIS Ultrasonic Optical Flaw Detector MIV-X
Shimadzu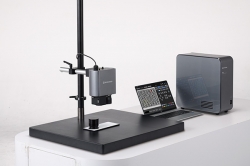 Thanks to Shimadzu'proprietary light imagining technique, which combines an ultrasonic oscillator with a stroboscope, defects near the surface of a material, including peeling of the bonding and adhesive surfaces of heterogeneous materials, as well as paint, thermal sprays, and coatings can be inspected easily and non-destructively.
---

CAE Software und Systems GmbH and Rhythm has launched an intelligent acoustic imaging device, including handheld SoundCam 2.0, SoundCam Ultra, and professional microphone array module Bionic S M L, covering the imaging detection frequency from 150Hz-100kHz, which is convenient for finding plenty abnormal noises, and world-class hight speed imaging rate of 100FPS. Effectively assist transient abnormal sound detection. The all-in-one design makes in-vehicle detection more freely; the intelligent process-based operation makes abnormal noise detection easier.
---
Crystal Instruments leads innovation in Automotive Testing
Radiant/crystal instruments)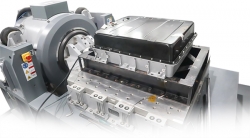 Crystal Instruments leads innovation in vibration testing with comprehensive systems for single axis and multiple axis (MIMO/MESA/MDOF) vibration testing. Patented technology, cloud monitoring, and advanced safety features are used to create complete testing systems for leading automotive industry manufacturers.
---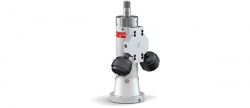 The testing sector is a multi-faceted and sophisticated field. High speeds, frequencies, accelerations - good to know that Haenchen cylinders of the 320 series always keep up. Efficient with varying test setups, compact, versatile, quick, sensitive and robust – the best choice for challenging tasks.
---
Accelerate product innovation by bridging the gap between simulation and physical testing
HBK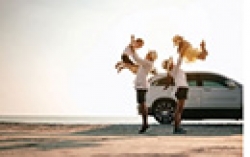 HBK understands that the automotive industry is rapidly evolving and facing constant pressure to optimize its entire product lifecycle. The company empowers its customers to innovate faster by providing comprehensive solutions that bring together the physical world of sensors, testing and measurement with the digital world of simulation, modeling software and analysis.
---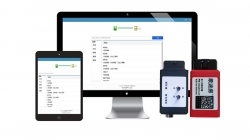 GTY 3.0 is a universal vehicle programming device that can provide online programming, diagnostics, datalog, data modification, and FOTA(Firmware Over The Air) services for various brands of cars.
GTY 3.0 consists of a website /Mini Program and a terminal device.
---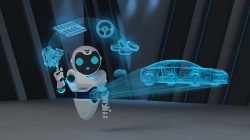 IPG Automotive introduces a new solution to its software portfolio.
---
Advanced driver assistant systems (ADAS) will play an increasingly important role in making driving safer and more comfortable. Such systems can save lives, but a slight error can result in an incorrect assessment of the situation.
---
Fast and accurate temperature simulation for quality assessment of automotive testing
JULABO TECHNOLOGY (Beijing)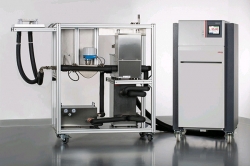 In the area of research and development in the automotive industry, fast and accurate temperature control is an important part of various tests and test simulations under realistic conditions. To ensure reproducible temperatures, manufacturers and suppliers require premium instruments supporting more than standard applications.
---
Advanced testing techniques safeguard the development of new energy vehicles.
ITECH Electronic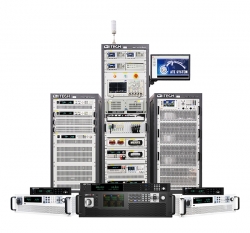 The vehicle's control system is based on electronic equipment. The reliability of automotive electronics is directly related to the safety and reliability of the vehicle.
---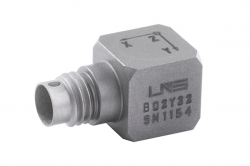 B02Y32 is a small triaxial IEPE accelerometer from LNS, the core adopts shear structure high quality piezoelectric material, built-in micro-miniature circuit, stable circuit with high quality piezoelectric material makes this sensor has low sensitivity temperature response and ultra-wide frequency response.
---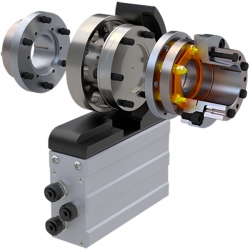 For the field of test stand technology, a branch which is permanently subject to advancements, mayr® power transmission develops solutions capable of growing with the increasingly complex concepts being developed.
---
TSN Network Prototype Meeting the Requirements of the Automotive Industry
Polelink Information Technology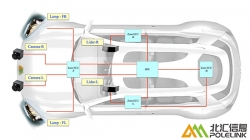 To assist clients in the automotive industry with their research and validation of TSN networks, Polelink Information has launched a TSN prototype product specifically for in-car communication. This product integrates various TSN technologies such as 802.1AS, 802.1Qav, 802.1Qbv, 802.1CB, and DDS-TSN technology. It can help users verify the feasibility of their network design, and evaluate system performance in the early stages of research and development. This will significantly improve research and development efficiency and product quality.
---
PRICE-WISE POWER ANALYSER, DESIGNED FOR MOTOR TESTING
Qingdao Qingzhi Instrument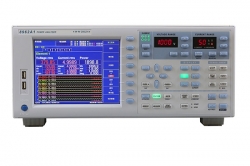 The unique designed POWER METER QINGZHI 8962A1 has been economic widely used in thousands of units at all sectors. QINGZHI INSTRUMENT has been focused on electrical parameter measurement technology for more than 35 years of experience, covered a wide range of serviced customers. Relevant testing for electric vehicles component for example, traction motor, compressor, Domain Controller (DCU), on-board Charger (OBC), DC converter, Power Control Unit (PCU), Inverter and Reduction Gear.
---
A REMARKABLE UNION OF LIGHT AND TOUGH
Pelican Products

At up to 40% lighter than other polymer cases, Pelican™ Air cases will lighten the loads of the dedicated pros around the world who have set out to change the game.
---
Multichannel Vibration Analyzer Measures Automotive Ride Comfort to GB/T 4970
Metra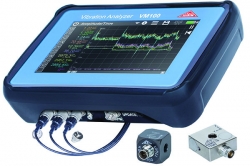 The German company Metra, manufacturer of vibration sensors and instruments for more than 60 years, introduces the vibration analyzer VM100. The instrument features nine channels for IEPE vibration sensors and a tachometer input.
---
Laser Doppler Vibrometers - Non-contact. Precise. Innovative.
Optomet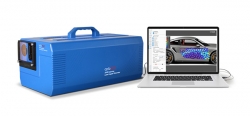 Using cutting edge laser sources and interferometry, Optomet Laser Doppler vibrometers enable the non-contact measurement of vibration over a range of several orders of magnitude, from atomic dimensions all the way to large buildings.
---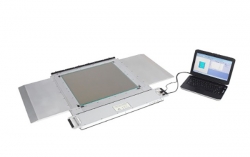 The CrossDrive TireScan™ system is a fully integrated solution capable of measuring large tire footprints at a high resolution. 250K sensing elements over a 508 mm x 508 mm (20 in. x 20 in.) area allows the system to measure footprints across a diverse tire portfolio (car to truck tires).
---
New chassis domain control rapid prototype development kit
Huahai Technologies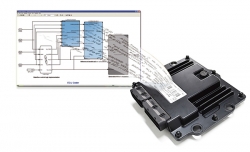 RapidECU-S5Kit is a new generation of TC397 based chassis domain controller rapid prototype development kit of Huahai Technology. Equipped with Infineon-TC397 six-core micro-controller, with up to 300Mhz main frequency and 16MByte large memory space, it can store and run a variety of complex chassis domain application control software. The main advantages of this product are as follows: 1. High level of function and information security, in line with the requirements of ASL-D and
---
The highest performance data acquisition system
Micro-Measurements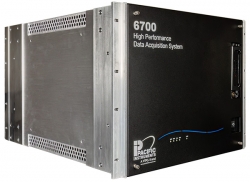 Introducing the new Pacific Instruments Series 6700 High Performance Signal Conditioning and Data Acquisition System from VPG Micro-Measurements, the highest performance Data Acquisition Solution on the Market. Based on the widely adopted Pacific Instruments Series 6000 system, the Series 6700 offers the highest performance and accuracy available in the data acquisition world. Those who need the best data, choose the best data acquisition system.
---
HARDWARE IN THE LOOP (HIL) SIMULATOR
ModelingTech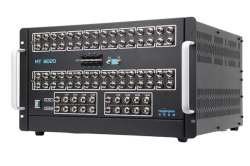 ModelingTech will demonstrate its latest product MT 8020 real-time simulator and solution for inverter controller testing and motor-battery model development testing for electric vehicles.
---
The company has two divisions: Instrumentation Division, Measurement and Control System Division. The Instrumentation Division is mainly engaged in various domestic and foreign sensors and laboratory equipment. Sensor types include force,acceleration,displacement,liquid level, temperature and humidity, etc.
---
ADAS Chassis Dynamometer
AngQin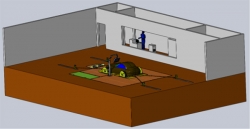 With the rise of autonomous driving technology, a steering chassis dynamometer has been proposed to meet the testing needs of vehicles under steering driving conditions. This chassis dynamometer not only has all the functions of traditional dynamometer, including driving, braking, ABS, etc., but also can be tested when the car performs steering movements. Implement the test of the roller following the wheel rotation together.
---
New ultra high-speed drivetrain module for E-mobility lab
tectos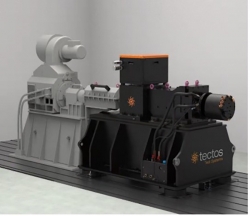 The wave of high-performance E-drive in the global automotive industry requires further ultra-high speed testing capabilities of E-drive test benches. With advanced drivetrain system engineering capabilities, tectos provides a new generation of ultra-high speed E-drive test bench transmission modules, with speeds up to 25000-65000rpm. To meet this cutting-edge demand, tectos matches top coaxial acceleration gearbox and universal flexible shafts system to meet this growing global high-end demand.
---
ADAS Sensor & DCU Test Solution
RADSYS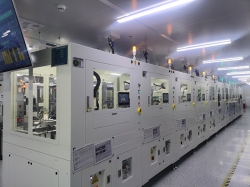 At the RAD booth, visitors will explore the latest ADAS test solutions, including the 4D mmWave Radar CATR (Compact Antenna Test Range) test system, USS injection system with DSI3 protocol support and USS acoustic simulation system, multi-channel video parallel injection system, and lidar test solutions. RAD's leading high-precision synchronization technology powered ADAS DCU and intelligent cabin DCU test system, for both R&D and MP application.
---
TMSI visual analysis, making the
TMSI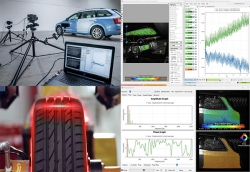 TMSI, coming from USA, specializes in measurement and simulation technologies in automotive industry market and devotes to be a world leading testing solution provider.
---
E-MOBILITY ASSEMBLY AND TEST SYSTEMS
TEAMTECHNIK

E-Drive Systems, transmissions, batteries, sensors, pumps, plugs – teamtechnik specializes in assembly and functional testing systems for the automobile industry. 40 years experience, all-round expertise – teamtechnik's customers all over the world value our extremely flexible automation systems. Standardized platforms, with modules that combine with customer-specific applications – that's the hallmark of teamtechnik's flexibility.
---
Pressure Measurement Solutions
STS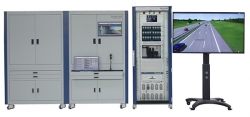 STS-Swiss Pressure Transmitter Specialist. STS develop, produce and sell pressure measurement solutions.We've been a significant force in the world of pressure sensor development since 1987. We have been developing and customized pressure sensors for ranges from vacuum to 1000bar, and its accuracy can reach 0.05% @100bar.
---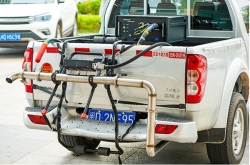 In 2022, ACTIONPOWER launched the second-generation PRE20 regenerative gird simulator (PRE20 for short). It can provide both AC power and AC load. With a unique design integrating AC source and load, PRE20 once again leads the development direction of the new generation of AC power.

---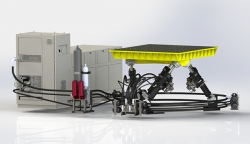 6-DOF vibration platform is used to conduct vibration simulation tests on automotive parts such as seat comfort and reliability tests, battery pack vibration durability tests, etc.
---
EV Power Conversion Test's Energy Saving and Carbon Reduction Challenge
Chroma ATE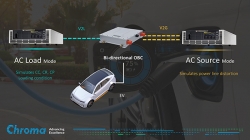 Electric vehicles bring help to our life, not only as a transport tool but also a big moveable power supply, which can realize to supply power to external electronic products (Vehicle to Load, V2L) and even emergency household energy storage power (Vehicle-to-Home, V2H) and micro-grid energy storage power (Vehicle to Grid, V2G). The key point is bidirectional on-board charger (BOBC) ensures bidirectional usage of power recharge and power discharge for electric vehicles.
---
Intelligent driving function verification tester
Wisdplat Technology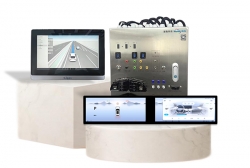 The new equipment of Wisdplat Technology, W.ALK Star·Domain intelligent driving domain controller function tester: in the intelligent driving research and development test, it provides efficient and convenient test equipment to accelerate the development, testing and landing of customers' intelligent driving function. It can be decoupled from HMI in actual vehicle testing, analyze and verify the accuracy of intelligent driving function signals, and restore the scene through signal resolution for intelligent driving function validation.
---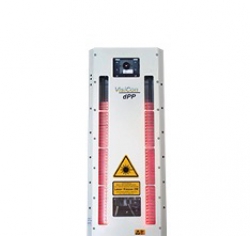 Initially known primarily for headlight adjustment, we now support the complete development of new headlight types: from production facilities at the headlight manufacturer to adjustment systems and audit stands at the vehicle manufacturer.
---
ADDITIUM Highlights Expertise in E-Launcher System
Additium Technologies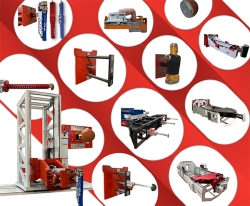 ADDITIUM, a leading provider of advanced safety testing solutions, is excited to highlight its expertise in Pedestrian, Misuse, and Component Impact testing. ADDITIUM Multi E-Launcher test system is specifically designed to meet the requirements of ECE, FMVSS, GB, NCAP, and other key safety regulations, as well as the most demanding R&D tests.
---
The IS8000 software platform is a revolutionary integrated solution that tightly integrates the synchronization, control, and data collection of multiple instruments, creating a comprehensive measurement suite platform that improves testing efficiency and ensures data consistency.
---
Smart Network Test
CATARC
CATARC (Tianjin)Automotive engineering research institute Co.Ltd, with its rich business accumulation data and development experience, has mastered independent core algorithms and developed automotive research and development tools with independent intellectual property rights, building a domestic product line of automotive product research and development tools.
---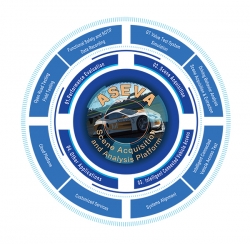 ASEva system is Zeer's self-developed, lightweight, highly reliable and customizable integrated platform for acquisition and analysis. The system has a complete set of scene data acquisition and processing tool chains for intelligent driving scene data acquisition and extraction, and provides tools for converting real scene data to virtual simulation data, thus allowing real scenes to be accurately reproduced in virtual environment. Meanwhile , the system can also be applied to functional safety and SOTIF, ground truth systems, driving behavior analysis, functional evaluation analysis, etc.
---
Reliable data acquisition
Dewetron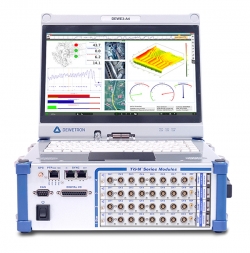 Dewetron offers compact measurement devices that are ideal for in-vehicle or on-vehicle testing.
---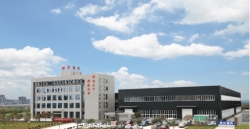 Sichuan Chengbang Haoran Measurement and Control Technology Co., Ltd. is one of the first private enterprises in China to establish R&D and manufacturing of dynamic measurement products (in the early days of its establishment in 1998, it used to be named: Chengdu Chengbang Electronic Engineering Co., Ltd., and changed its name to Sichuan Chengbang Measurement and Control in 2004. Technology Co., Ltd.), located in Chengdu, Sichuan, known as the "Land of Abundance", the company has more than 20 years of dynamic testing industry background, specializing in the development, design, production, sales and system integration of dynamic testing instruments, instruments and bus products Service, is one of the few advantageous production enterprises in China with high-quality system integration capabilities, and has passed the national "high-tech enterprise" certification.
---
Customizable modular software platform
BASSETTI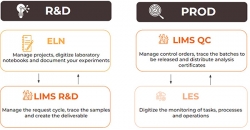 BASSETTI China is member of BASSETTI Goup. The BASSETTI Group is the creator of TEEXMA®, a modular and configurable platform that provides one technology, multiple solutions. TEEXMA® are continuously optimized. Currently over 600 companies and 180,000 users across various industries rely on TEEXMA® to improve products, processes, and profitability.
---
Solution for charging infrastructure communication
Beckhoff Automation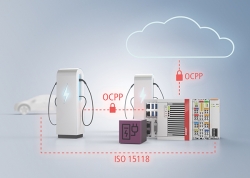 Beckhoff has expanded the TwinCAT IoT product portfolio with the Open Charge Point Protocol (OCPP). OCPP standardizes the communication between charging stations and the associated central management systems. When combined with the new EL6761 EtherCAT Terminal, a universal solution for charging infrastructure communication in accordance with IEC 61851 and ISO 15118 is produced.
---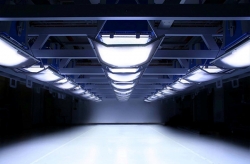 Solar radiation, in particular short-wave radiation, has effects on most modern materials. This means that before materials can be approved, they must be tested by exposing them to solar radiation.
---
New Hydrogen Energy Loading Equipment in China
Ziwei Test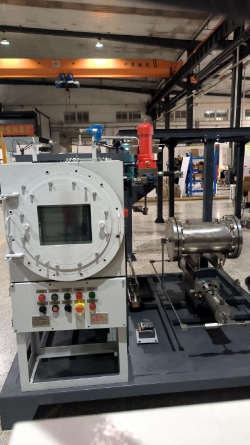 At present, there are weak links in the construction of hydrogen refueling stations in China.
---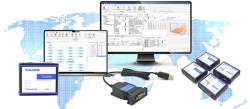 TOSUN will release Automotive Ethernet products TC1051 and TC1054: TC1051 is a 1 channel Automotive Ethernet to USB interface; TC1054 is a 1 channel Automotive Ethernet and 2 channel CAN FD to USB interface; The TSMaster software will not only support code generation, bus simulation, testing, analysis, diagnosis, calibration and other functions, but also support DoIP and SOMEIP.


---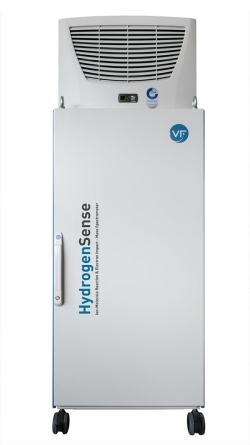 The HydrogenSensemass spectrometer by Wissentek is an analyzer that can perform an analysis of the impurities according to the following standards: ISO 14687:2019, SAEJ2719_2020 and GB/T 37244-2018. A single analyzer for all purity analysis (H2O, O2, He, N2, Ar, CO, CO2, TS, THC, HCHO, HCOOH, NH3and halogenated compounds).
---