FREE-TO-ATTEND TECHNOLOGY PRESENTATION STAGE
---
Hall 8

Tuesday, June 13 - Hall 8 - morning session
10:30
Overcoming Valeo's challenges in OBC -controls testing with the latest hardware-in-the-loop innovations

Timo Rösch
Director Sales & Marketing
OPAL-RT Germany
Germany
In many automotive power electronics applications, there is a need for size-reduction of the converters and assurance of a good power quality. Hence wide-band gap semiconductors – SiC and GaN technology - with high switching frequencies of various hundreds of kilohertz are required. Testing of converter controllers for such a fast device brings significant challenges for the Hardware-in-the-Loop (HIL) Testing system. OPAL-RT therefore has developed a new version of its dedicated FPGA-based HIL Software called electrical Hardware Solver (eHS) Gen5. We share how Valeo appreciated the reached fidelity and hence was able to reach their controls testing goals.
What the audience will learn
how the large tier1 Valeo did test innovative OBC controls
how latest fast-switching SiC technology can be used and tested in today's power converters
latest innovations in HIL testing technology for E-Mobility drive trains
10:50
Euro 7 legislation proposal update and technical solutions

Harald Kurz
Team Leader Project Engineering
HORIBA Europe GmbH
Germany
At the end of last year, the EU Commissions proposed the new Euro 7 standards, to reduce air pollution from new motor vehicles to improve air quality, protect the health citizens and the environment. To reach these goals, the standards will include emissions limits for all types of vehicles from passenger cars to buses and trucks. Additionally, non-exhaust emissions and previously unregulated pollutants will be limited as well. This presentation will provide an overview of the latest legislation-proposal updates as well as an overview of solutions to master these new requirements, with equipment covering emissions and non-exhaust emissions measurements.
What the audience will learn
Newest insights on the current EURO 7 legislation-proposal
How to master new EURO 7 challenges from a technical perspective
Outlook on how the market will develop from HORIBAs perspective
11:10
New embedded sensor for torsional vibration analysis

Jean-Philippe Godin
Sales Engineer
OPTEL-TEXYS
France
Accelerometers are widely used during NVH and durability tests to measure vibration in order to better understand phenomena linked with rotating parts. But did you know that accurate tachometers can be the best way to extract information from rotating parts and perform complex analyses? This is what Texys Group offers through its subsidiary Optel-Texys with the 152 series of fibre optic angular velocity sensors. The latest of these products is the 152 G7-E, which has been specifically developed for in-vehicle measurement, whether the vehicle is driving, flying or sailing. The presentation will detail our technology and its dedicated applications.
What the audience will learn
Details of the technology using optical sensor and fibre probe and its advantages for the analysis of rotating machines
Presentation of the different applications and how the products answer to the customers' requirements and environment
An introduction to the new products developed for embedded tests – 152 G7-E
An introduction to the new products developed for embedded tests – contactless torque measurement without on-board mass
11:30
Frontloading verification efforts using requirements-in-the-loop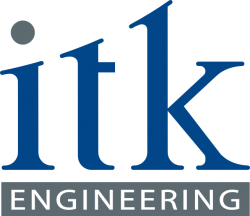 Bernd Holzmüller
Senior Expert Systems Engineering
ITK Engineering
Germany
Good requirements are one of the key factors for project success. Ensuring that requirements are clear, unambiguous, and testable has a major impact on development and testing efforts and times. However, this goal is not easy to achieve. In this talk, we show how an approach called Requirements in the Loop (RiL) can identify inconsistent, incomplete, and incorrect behavior using simulation at a very early stage in the project. This creates a huge potential for saving development time and effort and, at the same time, to improve product quality.
What the audience will learn
What is Requirements in the Loop (RiL)?
How can RiL be used to improve requirements and detect errors?
What are the benefits to apply RiL early in the project?
How does RiL help testers to speed-up the test design?
11:50
New methods and possibilities in multicomponent calibration practice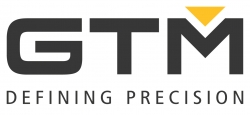 Gerhard Schulder
Diploma Engineer
GTM Testing and Metrology GmbH
Germany
Precisely determining forces and moments in their capacity as vectors and calibrating them back to the national standard is becoming increasingly important in the world of multi-axial testing situations. The lecture considers different approaches to multicomponent calibration, developed procedures for traceability to the national standard so far and presents available measuring equipment.
What the audience will learn
The force as a vector
Practical challenges
Metrological infrastructure
Methods of calibration (measuring equipment)
New development at GTM
12:10
Vehicular antenna performance testing – full-vehicle OTA test system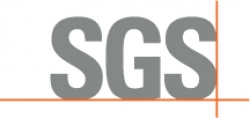 Ervin Li
Manager SGS China Auto Connectivity Laboratory
SGS-CSTC Standards Technical Services Company Ltd
China
In-vehicle infotainment, software/hardware remote updates, C-V2X and other key features of connected vehicles all largely rely on effective vehicular antenna performance. However, vehicular antenna design has become more difficult due to the wider frequency range that needs to be covered, the limitation of vehicle appearance design and the increasing number of radars, lidars and sensors. Thus, vehicular antenna performance testing is a crucial step in the research and development process. Ervin Li will introduce the vehicular antenna performance testing process, and how SGS can deliver trusted results for your end users.
What the audience will learn
What is OTA testing?
The necessity of full vehicle OTA testing
How full vehicle OTA testing contributes to vehicular antenna R&D
SGS's full vehicle OTA test system
SGS's vehicle antenna Performance Mark
12:30
How will sustainability affect traditional safety testing?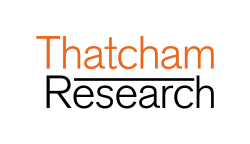 Ben Townsend
Chief Engineer
Thatcham Research
UK
Vehicle safety has progressed enormously since the turn of the century. Euro NCAP in particular has been highly successful in driving the development. Whilst understanding that the safety of road users remains at the top, the sustainability of vehicles and the imperative to maximise design for long term repairability, and reduce total loss is becoming increasingly important. Thatcham Research are using our considerable safety test development and execution capabilities to undertake research into vehicle damageability and repairability in medium and low severity crashes, as well as investigating the robustness of active safety systems, to support improved sustainability alongside vehicle safety.
What the audience will learn
How sustainability may change testing protocols.
Research being undertaken to develop new safety testing protocols.
How new vehicle technologies are driving the need for safety testing protocol change.
Hall 8

Tuesday, June 13 - Hall 8 - afternoon session
14:00
Fieldbus interfaces for power analyzers in e-drive test benches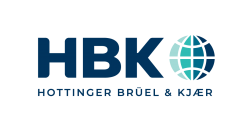 Holger Müller
Application Engineer Electric Power Testing
Hottinger Brüel & Kjaer
Germany
Different applications in R&D, Laboratory, Production and EOL testing require optimized fieldbus interfaces. Different solutions for these applications like EtherCAT or XCP oE are presented and their pros and cons are compared. Finally, an example integration of a modern Power Analyzer into an Automation System is explained in some more details. This includes full setup of the Power Analyzer, acquisition control and result transfer with low latency.
What the audience will learn
which fieldbus in which eMoter application
fieldbuses for realtime and non realtime applications
example setup of a fieldbus
14:20
Mastering roadworthiness of ADAS and AD systems with TASC
Dr Christian T. Erbsmehl
Group Leader Vehicle and Road Safety
Fraunhofer Institute for Transportation and Infrastructure Systems
Germany
The new method of TASC delivers the possibility for the usage of real-world accident and real-world scenario data in the whole development process of integrated ADAS and AD systems. It gives the possibility to use those scenarios as well as in simulation, virtual assessment as on real test tracks. It shows the full combination of big data-based accident research, traffic observation, automated scenario creation and conversion into current simulation formats, including the parametrization of test tracks and roboter platforms in one single solution.
What the audience will learn
A method to use large scale accident scenario data in the whole development and assesment process of ADAS and AD-systems
How to do a simple and effektive analysis with easy to use big data tools
How to combine traffic and accident data in one database with common filter parameters
How to export analysis ressults to common simulation formats and testing plattforms and roboters
How to support the TASC approach
14:40
Safeguarding hydrogen applications: innovative test infrastructure at IABG

Torsten Semper
Head of Testing and Simulation Hydrogen Applications / CO2-neutral Powertrains
Industrieanlagen-Betriebsgesellschaft mbH
Germany
To limit climate change, it is necessary to rapidly reduce greenhouse gas emissions. Hydrogen as an energy carrier is becoming increasingly important in this context, as it can be produced in a CO2-neutral way, stored in the long term with an attractive energy density and converted in many applications. This leads to a strong increase in development activities along the entire future hydrogen chain. These developments must be comprehensively qualified and secured for the intended use. To this end, IABG is building new test infrastructures and realigning existing test facilities and capabilities to meet the dynamically growing demand.
What the audience will learn
Safeguarding H2-components and -systems
Requirements for specific hydrogen test infrastructure
IABG´s innovative hydrogen high-risk testing centers
Detailed insight into the qualification of H2-tanks
Overview of further test capabilities at IABG in context with hydrogen
15:00
Dekati ePNC diffusion-charging particle counting technology as an alternative to CPC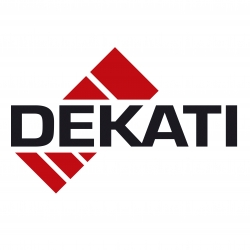 Peter Lambaerts
Business Development Manager, CMO
Dekati Ltd
Finland
Particle Number (PN) measurement testing has for long been conducted using Condensation Particle Counter (CPC) based technology. While accurate at low concentrations, CPCs have nevertheless several drawbacks for in-field use, such as the need for a working fluid and dilution, and sensitivity to contamination. Dekati's novel ePNC's Diffusion-Charging (DC) particle counting technology is optimized for harsh field testing at continuously elevated emissions concentrations. This makes it a strong alternative for CPCs for demanding applications, such as Portable mission Measurements Systems (PEMS) for Real Driving Emission (RDE), and brake and tire wear measurements - as shown in results of recent studies.
What the audience will learn
New technology for measuring automotive engine particle emissions
New technology for measuring automotive non-engine particle emissions, such as brake and tyre wear emissions
Results of new case studies conducted in the field of engine and non-engine particle emissions
15:20
Testing capabilities for electric drive units, battery packs and HV systems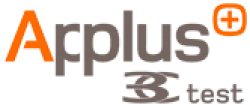 Abrahan Marquez
HV & Battery Operations Manager
Applus+ Laboratories
UK
This talk details the different capabilities and test setup available through Applus+ Laboratories for the testing of the key components in electric vehicles: the electric drive unit, the battery pack and other related HV systems, such as the battery management system or the Inverter. It will highlight key standards, tests, and test conditions for each of these components. For example, how our EV motor dyno can be used to provide accurate data on EDU EMC tests, improving system to vehicle-level correlation. Or the benefits of using our single 200 kN shaker combined with an 11 m3 climatic chamber to test battery packs.
What the audience will learn
The specification and capabilities of the EV Motor Dyno available through Applus+ Laboratories for the EMC testing of EDUs
The different regulations and tests applicable to homologate batteries
The testing capabilities required to simulate rough environmental conditions battery packs, with adequate security measures.
15:40
Unlock the full potential of your battery test system.
Markus Demaria
Product Manager
HMS Networks
Germany
The "intelligence" of the battery is located in an ECU, the Battery Management System (BMS). Due to manufacturing robustness of batteries every individual battery is tested at the end of the production line. For this, the BMS controlling the battery must be connected to the automation system so that measurement and calibration data can be exchanged. Join us to find out how one of the market leaders in industrial communication technology, HMS Networks with brands such as Anybus, Ewon or Ixxat, solves critical communication problems in battery testing.
What the audience will learn
Learn about efficient communication solutions for traction battery test sytem.
Learn about connecting your traction battery to your automation system.
Learn about simulating signals of ECUs not present at test time.
Hall 10

Tuesday, June 13 - Hall 10 - morning session
10:30
The new mobility paradigm shift: a coming tsunami of change

Sam Coleman
Chief Marketing Officer
Stringo
Sweden
Often, when we're in the midst of a paradim shift, we're wholly unaware of the impact, the level of change that's coming and how fundamentally different our world will be as the shift gathers pace and the paradigm embeds as the new normal. Mobility is undergoing such a shift becoming the next large paradigm shift after the digitalisation revolution that changed our lives in evident ways. How will decarbonisation, ADAS, Mobility as a Service and other aspects of the shift play out and iterate both innovation wise but for safety and testing players?
What the audience will learn
The idea of a paradigm shift and how to realise you're in one
Seeing mobility in a far broader context of disrruption rather than just cars
Seeing the limitation of our predictive industrial models
Understanding what this means for the testing business and what those new customers will demand
Taking all this in and understanding that the automotive and mobility sector is in an incredible, exciting historical moment
10:50
Automotive ethernet architecture conformance

Marty Gubow
TSN Program Manager
Keysight Technologies
USA
Keysight Technologies will discuss ethernet architecture for in-vehicle networks (IVN). Topics will include testing time synchronization (802.1AS), traffic shaping (802.1Qav,802.1Qbv) and frame pre-emption (802.1Qbu). In addition, we will discuss testing in an environment utilizing L2 encryption (MACsec).
What the audience will learn
Ethernet Time Synchronization
TSN Time Sensitive Networking
Credit Based Shaper
Time Aware Shaper
MACsec encryption
11:10
Road noise engineering: state-of-the-art methodology for characterizing tires and suspensions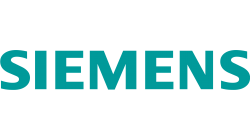 Eric Sorber
Business Developer Automotive NVH Testing
Siemens Digital Industries Software
Belgium
Is it possible to predict the road noise performance of a virtual vehicle prototype from component test bench data? Component-based Transfer Path Analysis (C-TPA) promises to do exactly that, answering to the industries increased focus and pressure on road noise engineering due to vehicle electrification. This session will explain our state-of-the-art methodology for characterizing two particularly challenging components (tires and suspensions) in their dynamic operational boundary conditions. Next, hybrid virtual vehicle prototypes will be created by connecting these test-based component models to simulation-based vehicle body models for objective and subjective road noise assessment in early design stages.
What the audience will learn
How to characterize tires and suspensions in dynamic operational boundary conditions for accurate road noise predictions
How to frontload road noise engineering by combining test- and simulation-based components in virtual vehicle prototypes
Where to exploit synergies of objective and subjective road noise predictions in other NVH engineering domains
11:30
The positive network effect on NVH testing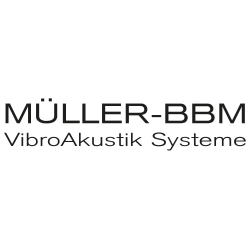 Dr Dejan Arsic
Business Development Network and Cloud Solutions in Testing
Müller-BBM VibroAkustik Systeme GmbH
Germany
Adapting the network effect to NVH testing, especially in the development process of e-motors, offers a range of advantages. Various aspects and different groups, are usually involved in the development process, e. g. structural testing, acoustics, e-power and simulation. Alterations in any of these fields usually result in impacts on one of the other topics. Optimizing the NVH properties for example might have a negative impact on motor performance. In contrast the increase of performance also influences the NVH characteristics of the motor. Using a network-based approach, enables communication with specialized systems rather than trying to create an all-purpose system.
What the audience will learn
How to test in an eco system with various sources for physical data
The influence of E-Power on NVH and vice versa
Workflow oriented measurements
11:50
Closing a critical coverage gap in ADAS/AD camera validation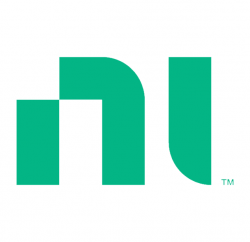 Daniel Riedelbauch
Chief Solutions Manager
NI (National Instruments)
Germany
Testing production release software for camera-based advanced driver assistance systems is difficult due to the integrated safeguards for meeting functional safety requirements. To satisfy the validity checks of the device under test and stimulate behaviors similar to test driving, NI provides dedicated hardware and software for emulating image sensor functionality on three different layers, helping to avoid the need for a dedicated testing mode software build for validation, known as HIL-mode. This enables validation testing based on production software for vision ECUs, which closes a coverage gap that has existed since the introduction of 'HIL-mode' using pre-release software.
What the audience will learn
Why ADAS Camera Validation is a Challenge
How to enable ADAS Camera Validation using ECU Release Software
Conclusion
12:10
Robust highspeed and precision torque measurements flanges for test benches

Dr Stephanie Manner
Managing Director
MANNER Sensortelemetrie GmbH
Germany
The development and optimization of drivetrains concepts has become very competitive – efficiency is key. Highly accurate and robust torque measurements flanges that withstand highspeed and accelerations to determine the power flow are needed. Speed determination is easy, but the high-precision dynamic acquisition of the torque is much more demanding. The difference between input and output torque measurement is so minimal but crucial for the development process. MANNER Sensortelemetrie will introduce various innovative solutions to challenges manufacturers face. We will present the new generation of measurement flanges to customer-specific flanges, dual-range sensors and compensation options for temperature and other forces.
What the audience will learn
Typical scope of applications for measurement flanges
Torque measurement solutions for high rpm drive lines
Advantages of the MANNER measurement flange technology
Why high precision measurements are the key for successful engineering.
How Manner technology achieves accuracy over a large temperature range
Hall 10

Tuesday, June 13 - Hall 10 - afternoon session
14:00
ADwin real-time-system in teststands, end-of-line, AI and HIL applications with Simulink/ADbasic/C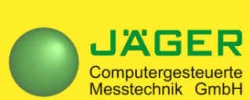 Heinz Beimert
Application & Sales Manager
Jaeger Computergesteuerte Messtechnik Gmbh
Germany
ADwin real-time systems combine fast real-time, models with data acquisition, analysis, control and AI from kHz to MHz range. The systems are available as standard devices with various flexible options, or as I/O customized versions for OEM applications. OEM versions are scalable in any number, analog&digital I/Os, interfaces like CAN/CAN-FD, SENT, LIN, PROFIBUS/PROFINET, etc. All ADwin have a local RT CPU for fast and precise real-time applications with RT software ADbasic/C or Simulink. Applications can be found in test bench monitoring and control, end-of-line testing and HIL models for ECUs, sensors, actuators, brakes, shock absorbers, engines, vibration test bench control.
What the audience will learn
Presentation of a user friendly real-time system, programmed in Simulink and/or ADwin/C in cooperation with ADsimDesk GUI and data storage.
Deterministic RT function, kHz to MHz range in test applications on a multitasking system with a Jitter in 'ns'-range only.
AI functions on ADwin in RT using ADkirk. Train Neuronal Networks for ADwin and run them in fast RT.
PC user interfaces to ADwin from Python, .NET, C/C++/C#, Matlab, LabView, ADsimDesk, and many others
Automotive busses such as CAN/CAN-FD, SENT, PSI5, SPI, RT-Ethernet for mixed-mode applications in combination with analog&digital channels.
14:20
How to save money and time with test catalogs

Hartmut Jürgens
Product Manager
dSpace GmbH
Germany
For some function domains of ECUs, regulations or standards apply. Accordingly, a basic set of tests must be applied to proof conformity. In many cases, according tests need to be developed by many different customers with significant efforts. The utilization of generic software tools as products is common sense. Minor adaptions with low effort enable efficient use for specific use cases. With the example of smart charging, it can be demonstrated how instant testing with a predefined test catalog saves money and time.
What the audience will learn
Differentiation between Software -tools and -content
Benefits of generic and specific product features
Save money and time by using test cataloge products
14:40
Drive ahead of the curve: dynamic DIL simulators redefined

Gavin Farmer
Commercial Manager
Dynisma Ltd.
UK
From F1 to Future Mobility, the way a vehicle moves its driver or rider, and the way they respond to that movement, is key to success. Dynisma embraces bandwidth and latency challenges to create driving simulators with a much tighter loop between the vehicle models and the drivers or riders. The presentation describes a new approach to motion simulation with examples of what this is enabling engineers to study and develop on road and track. Includes case studies on DMG-X - a new simulator for ride and NVH, and a new simulator for lane change manoeuvres.
What the audience will learn
What role do bandwidth, latency and fidelity play in dynamic DIL simulation?
How we quantify simulator requirements for developing vehicle ride and NVH
Introducing DMG-X - the ultimate tool for ride evaluation and development
What Dynisma's high bandwidth, low latency and massive excursion simulator bring to lane change simulation
How to specify and order a Dynisma simulator
15:00
Shaker extension control strategies for large test objects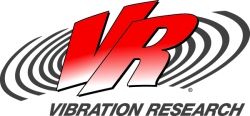 Peter Sikora
Head of Training & Accreditation
Vibration Research Europe GmbH
Germany
Test objects often exceed the size of conventional shaker clamping tables. The parts of the test object that protrude from the table must be "intercepted" with an elaborate fixture and corresponding control strategy to eliminate undesirable effects. These fixtures are typically heavy and larger than the protruding test parts and generate unwanted interference. New developments by shaker manufacturers, combined with a sophisticated control strategy, show a trend toward constructing vibration tables with external supports known as extensions. Theoretically, external bearing-guided extensions allow clamping over a large area. What control strategy makes sense, and what does it look like in practice?
What the audience will learn
Test objects that exceed conventional shaker clamping tables require special fixtures and control strategies.
Shaker manufacturers are showing a trend toward vibration tables with extensions.
There are multiple control strategies for shaker tables with extensions that vary in effectiveness.
15:20
How to test A2B audio devices and networks efficiently?
Nikita Prorekhin
Senior Software Developer
NOFFZ Technologies
Germany
The Automotive Audio Bus A2B® technology developed by Analog Devices is widely used in modern vehicles nowadays. It reduces the complexity, cost, and weight of audio systems and goes beyond pure audio transmission. This concerns Hi-Fi amplifiers/speakers, head units, eCall systems, microphones, vibration/noise suppression units, actuators or sensors. In this presentation, we will cover the testing aspects of the A2B® bus and how you can efficiently test a single A2B® device or even complete A2B® network during development, validation and production stages. We will look at NOFFZ ITD 1024 test device and how it can be integrated into your workflow.
What the audience will learn
Test approaches for A2B® Audio Bus
How to test A2B® audio devices and sensors
Record and Playback system and synchronization
15:40
How to manage the continuous changes in BMS HIL testing

Stephan Schmidt
Group Manager Consulting & Services North
MicroNova AG
Germany
With a focus is on control units of high voltage batteries and their software, we can see a steady increase in requirements. Different markets with their respective legal requirements have to be met. If battery cells from different manufacturers are installed, the variance increases again and with it the testing effort. How can this problem be countered with intelligent method changes? How can the commissioning times of the test infrastructure be optimized? Standards such as ISO 26262 or SOTIF (ISO 21448) require additional tests. How can the conformity of the test systems and the models used with ISO 26262 be ensured?
What the audience will learn
Standards-compliant testing of battery control units with a major focus on functional safety
HiL test and virtual test
Efficient testing for earlier market maturity
Hall 8

Wednesday, June 14 - Hall 8 - morning session
10:30
New technique for 3D marker tracking with a single camera
Ralf Lichtenberger
General Manager
LIMESS Messtechnik u. Software GmbH
Germany
The motion analysis of high speed camera videos is widely used in the field of crash tests and component tests and is getting more and more important for quantitative measurements. A new solution based on special 6DOF markers provide a quick camera setup, a simple calibration process and fully automatic video analysis. The 6DOF marker provides directly 3D coordinates with a single camera setup. Every marker is coded (ID number) and this allows fully automatic post processing for defined applications like Wiplash tests. This presentation explains the technique of the innovative 6D marker and give application examples.
What the audience will learn
Only one camera is necessary for 3D motion tracking with 6DOF marker
Simple camera setup and calibration
Fully automatic marker detection and marker tracking
Coded marker allow fully automatic post processing for defined application
Real time measurement solution is available for fatigue testing / component testing
10:50
Component verification and validation challenges for automotive cybersecurity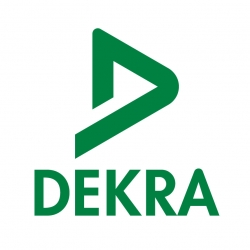 Krishan Feigl
Head of Automotive Cybersecurity of Digital & Product Solutions
DEKRA SE
Germany
Vehicle connectivity faces new threats. Attackers could manipulate vehicles or compromise the safety of road users. UNECE WP.29 has presented the R155 (Cybersecurity) regulation, which is being implemented in more than 50 countries for vehicle homologation. In addition, ISO has collaborated with SAE to define a new standard that forms the basis for automotive Cybersecurity (ISO/SAE 21434). New strategies and procedures are necessary to verify and validate a vehicle E/E architecture and its components; DEKRA will introduce a solution combining product-specific Cybersecurity assessment and verification methods (pentesting, fuzzing, etc.) for a formal-trusted product cybersecurity qualification for the industry.
What the audience will learn
Overview of cybersecurity challenges for product lifecycle
Cybersecurity verification and validation strategy
Pentesting, vulnerability scans, fuzz testing methods
Cybersecurity assessment as a precondition for release
How to create a cybersecurity product certification framework
11:10
Testing of diagnostic test sequences using diagnostic simulators

Dr Alexander Karmazin
Team Leader Software Development in ODX and diagnostic simulators
RA Consulting GmbH
Germany
The widespread use of standardised interfaces for vehicle diagnostics such as MCD-3D and OTX has greatly simplified the development of diagnostic test sequences. Diagnostic test sequences themselves need to be well tested, especially because they are increasingly used inside of vehicles. The effort required to test diagnostic test sequences on real vehicles is very high. This increases the need for diagnostic simulators that can be used for manual testing as well as for automated tests. In the talk, the use cases, the requirements and the advantages of using diagnostic simulators will be discussed based on examples.
What the audience will learn
Testing of diagnostic tester software
Requirements and advantages of using simulation of diagnostic communication between tester and vehicle / electronic control units
Different approaches for simulation of diagnostic communication
Practical examples of using diagnostic simulator for testing of diagnostic tester software
11:30
How scalable Is your battery test lab?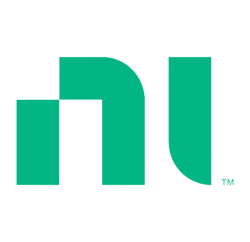 Artur Gunko
Senior Business Development Manager, Electrification
NI (National Instruments)
Germany
As EV adoption grows, time-to-market shrinks, and customer expectations increase, the need to scale up test operations is becoming one of the most significant challenges engineers need to overcome. Quickly adding test capacity, managing distributed assets, avoiding unnecessary test re-runs, and getting actionable insights from battery test data are a must-have. To effectively achieve the scale needed to produce millions of battery modules and packs, engineers, test facilities, and the test itself need to perform at their best. Learn how NI's approach to battery test helps you achieve scale by increasing the performance of your Engineering teams and your Test.
What the audience will learn
How engineering teams can improve design-to-test collaboration and make data-driven decisions to help them deliver results, on time.
How test facilities can maximize equipment utilization, traceability of results, and repeatability of test, from one to hundreds of test.
How NI's lifecycle analytics helps engineers better understand their batteries so they can better ensure quality and performance.
11:50
The digital material twin accompanying the automotive product development process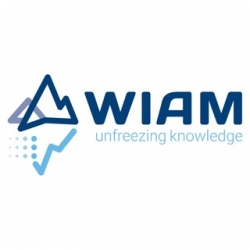 Dr Norbert Papenfuß
Innovation Manager
WIAM GmbH, an Applus+ company
Germany
The process of developing products in the automotive sector is complex and tedious. Materials data used by many process players has continuously increasing importance along this process chain. Besides standards and literature, test data from laboratory tasks is an important, valuable and time-consuming source of material information. Having many process players using huge amounts of data from manifold sources in various contexts creates a "Tower of Babel" situation for most companies. The use of a digital material twin combined with staff training and supporting tools are the key to enable process control and traceability.
What the audience will learn
Different meanings of the term
Different sources of material information: Reasons to use and risks involved
Material testing as data source: What, where, why, who
Digital twin for materials: Definitions and implications
Traceability and process control: Time savings and liability protection
12:10
Improving the human experience in an increasingly automated automotive environment

Ethan Chung
Solutions Engineering Manager
Keysight Technologies
UK
Year-on-year the automotive industry makes significant strives in autonomous driving, increasing the experience value in In-vehicle infotainment systems, and adding technological aids and visual cues in every vehicle. In this presentation, we share a modern approach to functionality, performance and safety testing and meeting the increasing challenges of guaranteeing a safe, satisfying and rewarding user experience of the vehicle operator. The approach includes conducting visual verification, non-intrusive black box tests, and continuous AI-powered automated testing of in-vehicle infotainment (IVI) systems as well as testing the full connected car experience.
What the audience will learn
The shift in automotive industry to include greater visual components
The challenges of end-to-end user experience testing in the automotive industry
How to approach testing from the user perspective
The enhanced power of AI in automotive testing
Examples of testing accross multiple layers
12:30
Vehicle load measurements using three axis load cells

Michael Castiglione
Vice President
Michigan Scientific Corporation
USA
The presentation will be about making load measurements using three axis load cells for vehicle development. Discussed will be vehicle testing applications that can be accomplished utilizing load cells. This will include the mounting of load cells, required fixtures, and presenting load cell output (measurements) from actual vehicle testing. Specific applications that will be looked at include measuring three directional forces into vehicle seating systems, engine mounts, and trailer hitches. These testing applications provide measurements that can be used in vehicle development and validation.
What the audience will learn
Highlight areas of vehicle testing that can be completed using 3 directional load cells
Include information about fixture configurations for setting up 3 directional load cell tests
Video example of the vehicle tests, paired with corresponding data
Specific information about 3 directional load cells and capabilities
Hall 8

Wednesday, June 14 - Hall 8 - afternoon session
14:00
Next generation application toolset based on ASAM standardization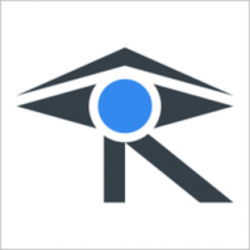 Hanamant Hirekurbar
Technical Sales Engineer
RA Consulting
Germany
RA Consulting, we are the IT service provider and tools specialist with measurement, calibration, and diagnostic knowledge for the automotive industry. Electrification, autonomous driving, connectivity, safety, and security features being developed in today's world of mobility are placing higher expectations and demands on the application tools used in the development cycle. In an application tool, 40% of the software functions are never used by most users, so it is time to focus on usability and standardization. My presentation will focus on the standardized and simplified approach for efficient measurement and calibration of complex modern ECUs used in today's mobility world.
What the audience will learn
Standardization is key to achieving our common goal of safe and secure mobility for us and our ecosystem.
Attendees will learn standardized and simplified methods for measuring and optimizing modern complex ECU software.
Redefining the user experience in application development.
Uncomplicated environment for teams to collaborate efficiently throughout the product lifecycle
14:20
Sensor telemetry solutions for the next generation of measurement tasks
Dr Julia Manner
Executive Board
MANNER Sensortelemetrie GmbH
Germany
The shortage of measurement technology engineers, development delays caused by Covid-19, in combination with the increasing overseas competition have increased our demand for measurement technology drastically. Plug and Play solutions are needed to cover the shortcomings we are currently facing. At MANNER Sensortelemetrie we focus on smart technology solutions to support our new generation of engineers. We create interface connections between telemetry and App, auto adjustment, weldable torque sensor solutions and high accuracy measurements which are easy to read due to direct translations into Degree Celsius, Torque or RPM. Custom solutions for your company- convenient adaptable to your measurement aims!
What the audience will learn
How the newest Innovations of MANNER will support future measurement tasks
Plug & Play telemetry
New interface connection and the MANNER APP
Auto evaluate & adjustment functions of MANNER systems
High accuracy measurements with direct values in °C, N·m , rpm and more
14:40
New NVH damper test system for structure-borne noise assessment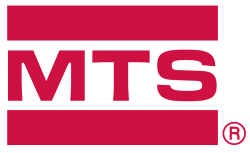 Byron Saari
Principal Staff Engineer
MTS Systems Corporation
USA
Demands for improved suspension NVH are driven by quiet EV and comfort-focused autonomous vehicle trends. Noise is emitted from the damper through airborne and structure-borne transfer paths. MTS has developed a unique damper test system to evaluate structure-borne noise and vibration. Traditional damper systems evaluate damper characteristics in the lower suspension motion frequencies, typically less than 50 Hz. For evaluating structure-borne noise, precise excitation and measurement in audible frequencies up to 800Hz is necessary. This new NVH damper system achieves high frequencies using an electric actuator, high resonant frequency frame and high bandwidth transducers.
What the audience will learn
Purpose-engineered to address the entire range of damper noise phenomena, including the elusive structure-borne Chuckle
Capable of reproducing virtually any type of signal, making it suitable for basic damper characterization, and even elastomer testing.
The advent of electric and autonomous vehicles has created a need for more capable damper NVH solutions.
15:00
openDAQ - unlimited data access via one SDK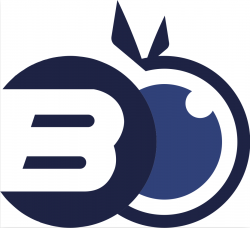 Nils Röttger
CTO
Blueberry d.o.o.
Slovenia
The openDAQ SDK will be released during the expo. The presentation will summarize in a nutshell the key features and how they can be used. For this, some code examples will be presented to show how easy it is. Furthermore, the next milestones will be presented and it will be explained how you can become a part of the openDAQ community with all its benefits.
What the audience will learn
Key features of openDAQ.
How openDAQ can be used / integrated.
How to become a part of the openDAQ community.
Outlook and next steps.
15:20
Improve testing efficiency with remote data acquisition and virtual sensors

Şafak Has
Business Development Manager
Siemens Digital Industries Software
Belgium
Despite continued evolution towards electrification and autonomous driving, customer expectations for reliable and comfortable vehicles remain unchanged. Hence reliable durability engineering is required and load data acquisition remains important part in whole process. To reduce costs, test engineers are eager to find ways to accelerate time-consuming instrumentation, test setup, measurement and data validation tasks. Automation and embedding simulation with testing are key to eliminate inefficiencies in whole process. In this presentation, new approaches will be covered to help improve measurement quality while increasing productivity with innovative technologies such as remote data acquisition, virtual instrumentation, virtual sensors and automated data validation.
What the audience will learn
Gain greater productivity through remote data acquisition and online monitoring
Reduce instrumentation time with virtual instrumentation
Measure the unmeasurable with correlated virtual sensors
Avoid costly test re-runs through automated data validation
15:40
Improving safety for motorcycles on proving grounds

Steffen Firchau
Director Proving Ground Management Solutions
mm-lab GmbH
Germany
Just as on public roads, motorcyclists are among the most vulnerable road users on proving grounds. mm-lab has developed a Proving Ground Management System (PGMS) solution increasing also the safety of motorcyclists. A number of crucial elements had to be taken into consideration, for example the very specific driving dynamics of a motorcycle or the fact that a motorcyclist has to be totally focused on riding. Besides standard PGMS functionality, the system has maneuver-detection capability that determines position, orientation and driving status by means of sensor fusion. Motorbike-specific driving maneuvers are recognized automatically from these values.
What the audience will learn
Motorcyclists can also benefit from the Proving Ground Management System (PGMS).
Sensor-based maneuver detection has been developed for motorbike specific driving dynamics.
Motorcycle On-Board Unit HMI is designed to avoid driver distraction.
Collision awareness system CAVE! can be operated with all vehicle types.
All relevant processes for operating a proving ground are covered by the Proving Ground Management System (PGMS).
Hall 10

Wednesday, June 14 - Hall 10 - morning session
10:30
Optimization of electric motor manufacturing based on magnetic measurements

Dr Lukasz Mierczak
Principal Engineer
Dr. Brockhaus Messtechnik GmbH & Co. KG
Germany
Accurate design and prediction of electric motor performance is not a trivial task. Motor design engineers make use of advanced numerical and analytical methods for electromagnetic and thermal analysis, and still find considerable differences in efficiency of modelled and manufactured machines. One of the primary sources for this mismatch is the degradation in magnetic properties of stator laminations after manufacturing process, such as stamping, welding and housing, which is typically neglected. In this presentation the direct relationship between deteriorated magnetic properties of stator cores and underperformance of electric motors will be discussed.
What the audience will learn
Influence of manufacturing processes on magnetic properties of stator cores
Results from numerous industrial case studies involving advanced magnetic measurements of stator cores
Characterization of stress sensitivity of soft magnetic materials, optimization of stamping and stacking methods in production of stator cores
Relationship between deteriorated magnetic properties of stator cores and underperformance of electric motors
10:50
The sky's the limit? Technological advancements in an electrified future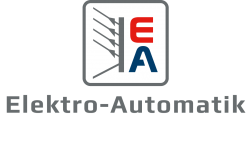 Wolfgang Horrig
Global Sales Manager
EA Elektro-Automatik
Germany
The world around us is electrifying at a rapid pace. While the world focuses on revolutionizing energy conservation, we are consuming more electrical power than ever before. The electrification of automobiles as well as airplanes and transport vehicles is stretching the limits of power consumption across the globe as the world continues to drive renewable energy solutions. It creates a unique challenge for testing these high-powered devices. Let's have some fun, go back to the future and take a look at some of the power hungry technology trends happening right now.
What the audience will learn
Why DC electrification is a mega trend.
How the world is DC electrifying.
Which challenges the DC electrification holds for emerging industries.
How advanced technology helps tackling these challenges.
What trends are worth keeping an eye on.
11:10
Use of digital engineering and co-simulation for EU7 development

Steve Whelan
Programme Director
HORIBA
UK
The more stringent emissions limits and wider real-world driving test fields of EU7 require extensive road testing. On-road testing of EU7 RDE scenarios will be too complex and time-consuming to allow for adequate robustness. OEMs will need to adopt digital engineering to cover the multitude of real-world scenarios. Horiba Intelligent Lab includes road-to-rig and empirical digital twins, used in co-simulation with whole-vehicle models to allow RDE development in the lab and in the virtual domain. This presentation describes its application to an electrified ICE powertrain in a PHEV evaluation.
What the audience will learn
Challenges of Euro 7
The need for improved efficiency in the development of Euro7 vehicles
The benefit of road-to-rig solutions
The benfit of digital engineering and digital twinning
How new digital engineering solution can benefit the Euro7 vehicle development process
11:30
Cloud-based vehicle development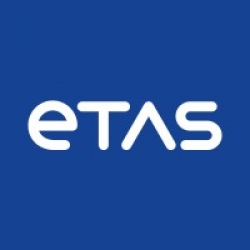 Onur Armac
Cross Functional Regional Solution Field Management - Senior Field Application Engineer
ETAS GmbH
Germany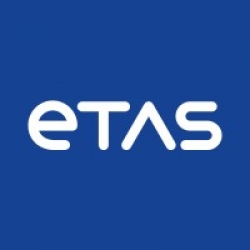 Laura Kürzel
Vehicle Cloud Services - Sales Engineer
ETAS GmbH
Germany
The vision of rapidly and easily developing SW, conducting updates and analyzing data on a vehicle from the cloud has been commonly realized by Bosch Engineering and ETAS. While Bosch Engineering provides the necessary services to realize the management of connected fleets, equipment and data, ETAS provides the drive recorder and its service-integration platform PANTARIS to combine this into a rich end-to-end solution. Moreover, PANTARIS offers an ecosystem of ready-to-use automotive services such as Fleet Organizer, Remote Bridge and Fleet Explorer to move entire development processes into the cloud, where they can be accessed by everyone, anytime and anywhere.
What the audience will learn
How to easily utilize ready-made solutions from a service ecosystem
How to connect development teams, data and vehicles
How to speed up the automotive developement cycle while reducing testing costs and time-to-market
How to digitalize the daily business as a development engineer
How to easily benefit form a cloud service marketplace
11:50
Global evolution of ride comfort objectives and virtual performance characterization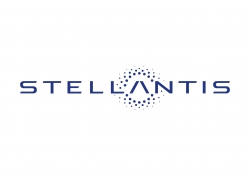 Matteo Eugenio Sacchi
Vehicle Dynamics Senior Technical Specialist
Stellantis
Italy
Ride comfort is much requested by customers in modern cars, particularly going toward electrification and autonomous driving. OEMs worldwide are planning to change the way that this performance attribute is developed, strictly related to the selling market but not always developed the same. To succeed in this target achievement, the first step is strong experimental work to study, measure and map the different global tracks, classify and rank their input and, with strong validation, move into the virtual world, with or without a human driver inside.
What the audience will learn
Need of a global ride comfort understanding and testing methodology
Implementation, validation and correlation of global tracks into virtual environment
Different approaches to globally evaluate ride comfort performance
12:10
Contemporary power analysis on test benches and in test vehicles

Timo Eich
Manager Business Development
CSM Computer-Systeme-Messtechnik GmbH
Germany
The "mobility transition" is leading the automotive industry to switch its portfolio to alternative powertrains - and this is also having an impact on existing test stands. Many tests are performed simultaneously on test rigs and on road. Here, it's a crucial advantage if the measurement technology stems from one source – only then the results are comparable. CSM shows in this presentation how electrical power and derived variables can be determined synchronously in powertrains between components. Real scenarios will be addressed and it will be shown how easily fuel cell drive concepts can be analyzed with CSM measurement systems.
What the audience will learn
Why classical approaches to power measurement fail for complex e-drives.
What a contemporary approach to power measurements on complex e-drives looks like.
How a decentralized, modular system architecture saves valuable time and thus money.
How this system architecture can be flexibly deployed at different points of the V-model.
Outlook for a paradigm shift in fast data acquisition at test benches.
12:30
Using robot drivers in real vehicles for ADAS swarm testing
Jed Judd
Automotive Product Manager
Autonomous Solutions Inc.
USA
Based on studies, such as those done by NHTSA, OEMs are finding that using simulation to test, validate, and verify ADA/AV systems simply isn't enough. Alongside a world-leading OEM, ASI has developed autonomous systems capable of choreographed testing of ADA/AV systems, we call this technology 'swarming'. Driven by robotic test drivers, these autonomous vehicles are capable of tighter, more accurate positioning than manned vehicles can safely perform. ASI's swarming product also provides a solution that allows customers to import simulation scenarios into Mobius, ASI's command center software, and let ASI robots perform these scenarios on physical vehicles.
What the audience will learn
Learn how ASI Swarming uses multiple robot driven vehicles to choreograph L2-L5 ADAS/AV testing on proving grounds
Understand the benefits of robot drivers including improved safety, increased efficiency, and boosted productivity
Analyze and understand the data behind ASI Swarming and why it is changing the automotive industry
See a real world example of how ASI Swarming is revolutionizing L2 - L5 ADAS/AV testing on a proving ground
Hall 10

Wednesday, June 14 - Hall 10 - afternoon session
14:00
Evaluation of battery management systems using hardware-in-the-loop simulation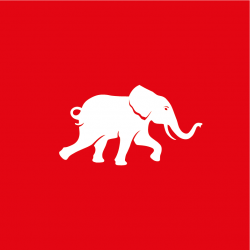 Regina Roos
Senior Business Development Manager
Typhoon Hil GmbH
Switzerland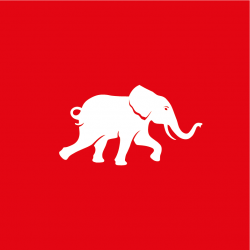 Aiko Sven Classe
Principal Application Engineer
Typhoon Hil GmbH
Switzerland
Developing and testing battery management systems (BMS) under realistic conditions is a crucial step in the development of electric mobility and energy storage solutions. In this presentation, we will introduce you to our solutions and methods developed together from Typhoon HIL and Fraunhofer ISE to optimize the development and testing of BMS systems. BMS should be tested und evaluated during the whole value chain including the software in combination with hardware. But critical situations for BMS cannot be tested with real batteries, which makes application of Hardware-in-the-Loop (HiL) essential.
What the audience will learn
SIL and P-HIL Testing versa C-HIL testing
methods for automatic code generation
BMS systems faster and more efficiently - validation and verification
BMS Testing in Laborary versa Test Automation
Future trends in EV sector for BMS testing
14:20
ADAS/AD sensor validation in adverse weather conditions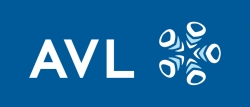 Armin Engstle
Site Manager AVL Roding
AVL Software and Functions GmbH
Germany
The sensor technology of future automated driving functions and advanced driver assistance systems must work safely in all weather conditions. Currently, certification tests are usually only performed in good weather conditions, but not in rain and fog, for example. In order to be able to test weather effects independently of real outdoor conditions, AVL is currently establishing an indoor sensor center for the verification and validation of sensors for driver assistance systems.
What the audience will learn
The importance of systematic parameter variation for improving sensor perception also during adverse weather conditions.
A realistic and reproduceable indoor ADAS / AD sensor testing facility for adverse weather conditions such as rain and fog
The next improvement step for active safety functionalities such as NCAP AEB VRU
14:40
Four examples of AI applications by engineers in R&D

Dr Richard Ahlfeld
CEO
Monolith AI
UK
AI is revolutionising the way products are tested and developed. Richard Ahlfeld, CEO and founder of Monolith, will discuss how AI is changing the engineering testing landscape, including the use of predictive analytics to make better data-driven decisions to avoid product launch delays, improve product quality, reduce costs, and ultimately speed up time-to-market. Additionally, the talk will address the four key areas where AI has a significant impact on product development and can mitigate the risks of product failures, such as system calibration, root-cause analysis, virtual testing, and test campaign optimisation.
What the audience will learn
Learn how Monolith's self-learning models solve intractable physical problems
Learn how engineers predict product performance before the actual design or testing phase has begun
Learn how engineers can leverage engineering data in combination with AI to rapidly find critical new insights hidden in historic
15:00
Compredict x Kistler: defining the future of vehicle durability testing

Dr Daniel Dilmetz
Business Development Executive
Compredict GmbH
Germany

Oliver Plenter
Business Development Manager
Kistler Instrumente GmbH
Germany
Current mobility trends such as autonomous driving and electrification result in increasing challenges for vehicle manufacturers, noticeable even in the development process. Testing and design scenarios must be carried out quickly, efficiently and safely. Kistler, the leading manufacturer of measurement equipment for automotive testing, and Compredict, the Virtual Sensor company, present a partnership approach to make vehicle testing more efficient and meet the challenges of the future. Using the example of the virtualisation of wheel force transducers, Dr. Daniel Dilmetz and Oliver Plenter present the joint partnership and give an outlook on the future of vehicle testing.
What the audience will learn
Applicability of Virtual Sensors in the field of vehicle development
Virtualisation of Wheelforce transducers and other testing equipment
From prototype to production vehicle: How Kistler and COMPREDICT develop an end-to-end solution over the entire vehicle life cycle
Innovation management of large companies: The collaboration between Kistler and COMPREDICT to develop disruptive innovations
15:20
High-speed testing: the fast lane towards a running system
Dr Albert Wimmer
CEO
Isar Getriebetechnik GmbH & Co. KG
Germany
The requirements of testing facilities for components and assemblies of drive systems have changed a lot over the last years, and still are changing. All drivetrain components were facing an abrupt rising of speed by the shift towards electrically driven vehicles. Testing at high speed is therefore more and more important - not only during development phase, but inline and EOL testing needs to be adopted. This presentation highlights topics like connection of test item, integration of measurement technologies, impacts on rotordynamics, shifting mechanisms for a wider range of operating torques/speeds, internal coolant supply or integrated torsional dampering.
What the audience will learn
What are future requirements of power, speed and torque?
How to retrofit existing test equipment for high speeds?
Is a variable test set-up possible that fulfills a wide range of speed and torque requirements at same time?
How to adopt a high-speed test unit? May standard measurement devices be used even at high speeds?
Is it possible to integrate a central cooling supply for test items?
15:40
The voltage increases: preventing dangers in automotive test benches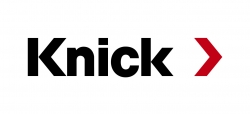 Jens Hirschmann
Director Industry Management Rail
Knick Elektronische Messgeräte GmbH & Co. KG
Germany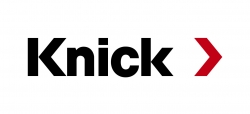 Holger Blaak
Business Development Manager
Knick Elektronische Messgeräte GmbH & Co. KG
Germany
Electrical safety and protection against electric shock Relevant standards Safe determination of the absence of voltages Safe determination of correct test voltage levels Adequate system configuration
What the audience will learn
How to protect personnel in an electrical test stand from the dangers of high voltages.
How is protection against electric shock implemented in a functionally safe manner.
How are high voltages reliably and safely recorded.
Hall 8

Thursday, June 15 - Hall 8 - morning session
10:50
How to build a validation and verification service for batteries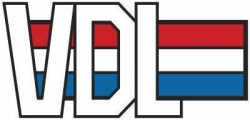 Peter Janssen
Manager Testing and Proto Build
VDL Enabling Transport Solutions BV
Netherlands
The rapid development of battery supply and demands is challenging for the industry. Technological and regulatory developments are following up in a high pace making batteries for vehicles safer, less expensive, and ever more durable. These developments demand an ever-broader validation and verification approach. The lessons learned from experiences in other domains are valuable inputs for a battery validation and verification approach.
What the audience will learn
Battery testing method
Best practices for testing in other domains
Offer on battery testing of cell, module and pack
11:10
Power measurement done quickly, safely and without EMC issues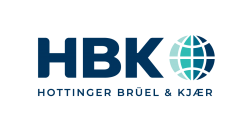 Klaus Lang
Business Develoment Manager
Hottinger Brüel & Kjaer
Germany
This presentation gives an introduction to the latest developments in power analysers. Basic on optical fiber technologie, a new and distributed approach to power measurement is explained. Remote satellites for voltage and current measurement, linked to a base unit with fiber-optic cables only, allow safe measurements in harsh environments and also eliminate any EMC issues based by long signal cables. This new generation power analyser will enable to do powertrain efficiency measurments faster, without EMC distorting the results, and absolutely safe. A game changer in the world of power measurement.
What the audience will learn
Safe power measurement
Eliminating EMC issues in power measurement
11:30
Challenges of AI for inspection during the production of automotive parts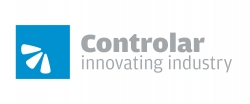 Carlos Rocha
Test Engineer
Controlar SA
Portugal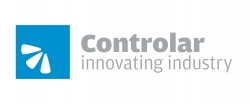 Shravan Dev Rajesh
Project Coordinator Test Systems
Controlar SA
Portugal
The use of AI in the automotive industry has seen an increasing growth. When applied to test systems in a production environment, it can bring many benefits, like an improvement in efficiency and accuracy. It also poses several challenges, like the need for large amounts of data to train the AI models. It is difficult to build these datasets before the product entering into mass production, due to the need of including samples without and with several types of defects. Controlar aims to present some innovative projects in this field, that tackled these problems and have shown promising results.
What the audience will learn
The difficulties in integrating AI in test systems for production, which includes the need for large datasets.
Presentation of systems developed by Controlar, that apply AI to detect defects within the production of different automotive parts.
Comparation of different methodologies to acquire data/images from products that are still not in production.
Describe strategies to effectively monitor and maintain AI systems, to ensure their continued performance and accuracy.
Explain how it is possible to manage the deployment and integration of AI models within existing systems and processes.
11:50
Applications of industrial computed tomography in the automotive field

Nicola Tognetti
Test Engineer
Pontlab S.r.l
Italy
Industrial x-ray computed tomography (CT) is a very promising method for non-destructive analysis and inspection of complex parts. CT technique allows to measure internal geometries, which are inaccessible by conventional measurement systems, and also to look inside components without destroying, opening or even touching them. The aim of this presentation is to describe the characteristics of the CT machine Phoenix V TOME X M300 located in Pontlab S.r.l, a testing and analysis laboratory near Pisa, with particular attention to the advantages of the GE's Scatter Correction system for the improvement of image quality. Cases of study will be presented.
What the audience will learn
Introduction to CT scan technology
Advantages of the GE's Scatter Correct system
CT scan cases of study for failure analysis and quality control
Hall 10

Thursday, June 15 - Hall 10 - morning session
10:30
New dimension of high-speed testing dynos
Bjoern Scheiffele
Engineering, Sales & Services
Dynamic E Flow
Germany
Capcooltech. The patented technology allows the windings of the motor to be made from hollow conductors. This allows the current density to be increased by up to 7 times during continuous operation of the machine without risking overheating of the winding. Together with the current density, the torque and power density increase, so that Dynamic E Flow can offer machines for special performance requirements in the test bench DEF testing motors are much smaller and powerful then competing testing motors. This allows field operators to test with higher accuracies and it allows to test a far bigger variety of customer-motors.
What the audience will learn
function of High speed dyons
hollow conductor for testing dynos
high end cooling for testing dynos
up to 25.000 rpm/up to 1.200 Nm torques
electric machines with direct cooling
10:50
End of line and in-line battery testing, challenges and opportunities

Valentin Wey
Sales Manager E-Mobility
HORIBA Europe GmbH
Germany
HORIBA will present challenges and opportunities concerning state of the art battery testing for end of line and in-line processes. For this purpose, a customer case from a well known OEM will be used anonymously. A specific focus lies on the explanation of different test stations such as high volage / low voltage, flash station, leakage testing and others. Additionally Valentin Wey will provide a detailed explanation of required software automation and its capabilities. In conclusion HORIBA will provide a brief outlook on upcoming trends and changes for the area of battery testing.
What the audience will learn
Battery testing end of line
Battery testing in line
Software capabilities for battery testing
Outlook of trends concerning the area of battery testing
11:10
Localization of leakages in automotive structures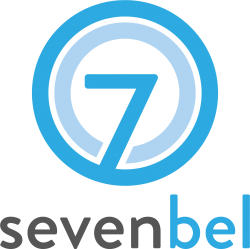 Dr Thomas Rittenschober
CEO|CTO
Seven Bel GmbH
Austria
This contribution describes a novel method for visualizing leakages in automotive structures using a rotating linear array of a few digital ultrasound microphones in combination with a boadband ultrasound transmitter. In a typical measurement setup, the ultrasound transmitter is placed in a cavity (e.g. car interior, trunk or similar). The setup and methodology is evaluated for leakage and tightness testing of actual automotive components and structures for production cars in a quality control context. The corresponding troubleshooting process from assessment and quantification of the situation to resolution of the root cause is described from a user perspective.
What the audience will learn
Challenges of acoustical leakage detection and localisation in automotive structures
Requirements and limitations for acoustic measurement instruments in the context of leakage localisation
Successful use cases from premium automotive OEMs
11:30
Highly dynamic BMS test system with real-time electrochemical impedance simulation

Abdulkerim Dagli
Sales Manager
MicroNova AG
Germany
This presentation considers the results of the ZSIM project which was funded by the german Federal Ministry of Education and Research (BMBF). Aim of the project, carried out jointly by Fraunhofer IEE and MicroNova AG, was to raise the electrical simulation of battery cells for the development of algorithms for battery management systems to a new technological level. The main innovation in the project was the ability to simulate the dynamic state of a battery for arbitrary operation points. This goes far beyond the current state of the art where mainly cell voltages at a low rate (millisecond) are simulated.
What the audience will learn
advanced measurement methods such as electroimpedance spectroscopy (EIS)
development of algorithms for battery management systems at a new technological level
New level of BMS HiL Testing
11:50
Testing the smart and bidirectional charging of electric vehicles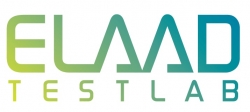 Thijs van Wijk
Manager Elaad Testlab
ElaadNL
Netherlands
To ensure the successful integration of electric vehicles with the electricity grid, the ElaadNL foundation, founded and funded by the Dutch electricity grid operators, has set up a new lab where electric vehicle and charging station manufacturers can bring their devices and have them tested for free on interoperability, smart charging, V2G and power quality. During this presentation ElaadNL will present the capabilities of the 900m2 test lab, the tests, why these tests are important and share best practices from previous test. These will help manufacturers to prevent charging issues, increase customer satisfaction and support the transition to electric mobility.
What the audience will learn
Lessons learned from more than 40 electric vehicle tests and hands-on experiences with the (smart) charging of electric vehicles.
The (not yet standardized) tests that should be performed to ensure a smooth charging experience for customer, charger and grid.
What new standards does a V2G vehicle need to comply with? And how to test on those?
Knowledge about (new) Power Quality disturbances, like Supraharmonics, their effects on devices and grids, upcoming standards and mitigating measures.
What tests can the Elaad testlab offer you? And how can you make an appointment?