Free-to-Attend Technology Presentation Stage
---
Hall 8 - morning session
10:30 - 12:30
10:30
Enhancing and replacing lab-type testing equipment with virtual sensor technology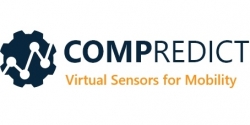 Daniel Dilmetz
Business development
Compredict GmbH
Germany
Laboratory-type measurement equipment is complex to install on a prototype vehicle. Furthermore, it is error-prone and requires special attention on calibration. We will demonstrate how such laboratory-type sensors for torque, force and other physical quantities can be replaced and scaled with the help of algorithms that combine AI, machine learning and deep knowledge of vehicle dynamics and mechatronics.
10:50
Digital solutions – connecting teams, vehicles and data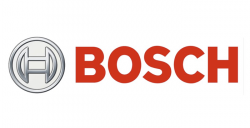 Philipp Schünemann
Project manager
Bosch Engineering GmbH
Germany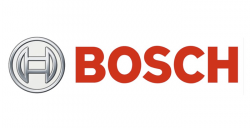 Martin Birk
Product manager digital solutions
Bosch Engineering GmbH
Germany
Imagine vehicle development without the usual complexity of data collection and organization. With the digital solutions from Bosch Engineering many development processes can be designed more efficient, simplified and moved into the digital space. There relevant data can be accessed by everyone, anytime, anywhere – saving time and money. Furthermore, the solutions can also interact with each other and support you during your entire workflow. Let's have a deep dive on how you can streamline and optimize your development process with our digital solutions.
11:10
Need for speed: testing with xRPA

Jörg Hofmeyer
Test automation leader
Cognizant Mobility GmbH
Germany
Employees and hardware-in-the-loop (HiL) test benches are valuable factors. The scope of validation is increasing in terms of test scope, variants and cycles. Employees need to focus on essentials rather than standard tasks such as flashing ECUs and configuring. Our xRPA solves this issue: bots will do the job. This leads to the desired 24/7 operation and helps to achieve high quality. In this presentation, we report our experiences with the development and deployment of our unique xRPA solution.
11:30
Deriving a representative vibration test utilizing the fatigue damage spectrum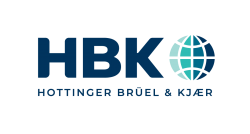 Franz Spitlbauer
Application engineer - Prenscia
HBK – Hottinger, Brüel & Kjær GmbH
Germany
Increasing demands are being placed on the simulation and testing of newly developed components and systems, not least because the complexity in terms of design, functionality and operating conditions is also constantly increasing. The lecture explains the process chain from the measurement of the vibration loads occurring in operation and the derivation of an optimized test spectrum to the interpretation of the test results and proof of the required system reliability. State-of-the-art analytical methods are used, such as the fatigue damage spectrum, virtual test procedures (digital twin) and statistical tools for modeling the probability of failure.
11:50
Novel method for the localization of leakages in automotive structures

Dr Thomas Rittenschober
CEO|CTO
Seven Bel GmbH
Austria
This presentation describes a novel method for visualizing leakages in automotive structures using a rotating linear array of a few digital ultrasound microphones in combination with a multifrequency ultrasound transmitter. In a typical measurement setup, the ultrasound transmitter is placed in the car interior and the rotating linear array is operated on the outside of the cavity and captures the sound field escaping through small leakages. The corresponding troubleshooting process from assessment and quantification of the situation to the resolution of the root cause is described from a user perspective.
12:10
Tackling the tightness challenge: the choice between air and helium

Dr Philipp Schurig
Leak detection business development manager
Pfeiffer Vacuum GmbH
Germany
The number of battery- or fuel cell electric vehicles (BEV/FCEV) sold rises continuously. However, leak test systems and procedures used in corresponding production processes are still evolving and have not yet reached the same level of maturity as the procedures in the manufacture of combustion engines. Some failure mechanisms allow easy identification via air testing technologies. Where leak testing with air meets its limitations with respect to sensitivity or environmental influences, tracer gas methods are the logical alternative. The presentation will discuss the challenges based on selected examples and highlight best practice for respective leak detection solutions.
Hall 8 - afternoon session
14:00 - 15:40
14:00
SuperGuard: solution for using C standard libraries in safety-critical applications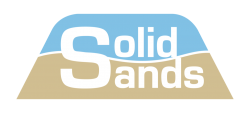 Dr Marcel Beemster
CTO
Solid Sands BV
Netherlands
Solid Sands has developed a requirement-based test suite for the C standard library. The suite offers full traceability from individual test results back to requirements derived from the ISO C language specification. The product is called SuperGuard and can be used to qualify both unmodified third-party C library implementations and self-developed or self-maintained implementations for safety-critical applications. Functional safety standards clearly specify that qualification must be done for the application developer's use case, which is what we make possible with SuperGuard. In this presentation we will show the principles and practice of C standard library qualification.
14:20
Keysight automotive ethernet network test solutions

Ionel Ghita
TSN technical specialist
Keysight Technologies
Romania

Marty Gubow
TSN program manager
Keysight Technologie
USA
Keysight Technologies will discuss methodologies to test network timing and TSN (Time Sensitive Networking). We will cover testing time synchronization (802.1AS), traffic shaping (802.1Qav,802.1Qbv) and frame preemption (802.1Qbu). In addition, we will discuss OPEN Alliance TC8 an TC11 conformance testing. Finally, we briefly discuss network security leveraging MACsec (802.1AE).
14:40
Air quality testing Including allergens - whole car filtration systems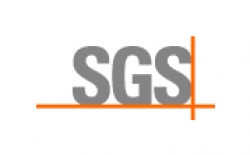 Dr Simon Harkis
UK laboratory manager & global filtration technical committee chair
SGS
UK
At a time when there is heightened public awareness of the health impacts of airborne particles such as PM2.5, viruses and allergens, the automotive market is reacting with new innovations in filtration that need to be understood and securely evaluated. Dr Simon Harkis will look at the role of air quality testing in the automotive industry, and how SGS, in partnership with ASL, has pioneered an innovative new testing method for whole car filtration systems.
15:00
Emerging electric motor technologies for the EV market

Udo Muller
Senior electric motor specialist
Intertek GmbH
UK
The presentation will provide an introduction to various types of e-motors (PMSM, inductance, reluctance); a comparison of efficiency at powertrain level, of power request (voltage, current), reliability and stability and efficiency losses based on the type of rotor; a comparison of thermal efficiency (hotspots, fluid conditioning), the usage of dielectric EV fluids and their improvements over water/glycol mix; and will conclude with a brief conclusion of e-motor pros/cons as seen while testing real products, and for which domain (passenger cars, Formula E, etc).
15:20
Winter tests all year round

Martin Raifer
Division manager, indoor snow
TechnoAlpin AG
Italy
Snow and cold temperatures pose very real challenges for products and components, especially in the automotive industry where winter tests already involve a lot of input and outlay. The ingenious solutions from TechnoAlpin can create various test scenarios in climatic wind tunnels or cold chambers – 365 days a year – saving on resources and regardless of the conditions outside. As a result, prototypes can be tested faster and, most importantly, more frequently.
Hall 10 - morning session
10:30 - 12:50
10:30
Regulations and principles of airflow generation for roller test benches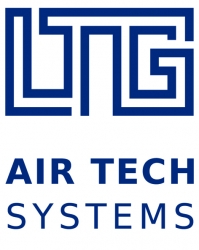 Fabian Engel
Head of engineering services, process air technology
LTG Aktiengesellschaft
Germany
The presentation will provide a brief introduction to the normative requirements for wind simulation and the possibilities of flow generation with different flow principles regarding fan technology. It will give an insight into the conceptual design for the implementation of customer-specific Fahrtwind-simulators with the inclusion of specified boundary parameters and will close with practical examples for the technical realization of Fahrtwind-Simulators at LTG Aktiengesellschaft with different flow generation principles.
10:50
Agile development versus time-killing validation process

Andreas Renelt
Team leader
EDAG Engineering GmbH
Germany
Development processes in electrical and electronic designs are becoming more and more agile through modern methods like Scrum or feature-driven development. Therefore, validation processes are more and more time-consuming. The presentation will show possibilities and methods in the testing process to get faster results in lifecycle testing by iterative testing and adapting in an agile way. To increase agility in validation and testing methods, one concept is explained with a concrete example of performing lifecycle tests on a rotor/stator of an electrical machine with a new, innovative test bench (reduced from around 5000 hours to 700 testing hours).
11:10
How will battery impedance spectroscopy ramp up your battery testing?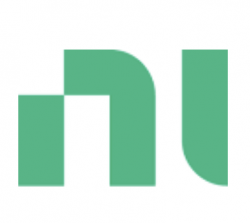 Leandro Fonseca
Chief business development manager - electrification
National Instruments
Germany
Battery impedance spectroscopy is a technique to characterize and understand battery behavior. Also known as electrochemical impedance spectroscopy or AC-internal resistance measurement, this approach holds huge potential across validation, production and deployment to make battery testing more agile and productive. This presentation will explain where this potential plays an important role and how machine learning is used within this process. During the presentation, National Instruments' experts will show NI's latest applied examples in battery cells, modules and packs, focusing on how they are helping industry battery experts unleash the full potential of battery data analytics to improve performance.
11:30
How to increase electrical testing capabilities without upfront investment

George Acris
Vice president marketing EMEA
Electro Rent
UK
The continuous evolution of electrical systems, requirements and standards demands a more flexible approach to test capabilities. Whether for powertrain, radar, infotainment, automotive Ethernet, EMC or other testing needs, the latest instruments can be very expensive. This session will explore and evidence how deploying a flexible procurement strategy has allowed leading automotive organizations to get quick access to a wide range of high-end instruments, without making large investments, reducing risks and overall costs.
11:50
Equivalence of hub- and roller-type dynamometer for WLTP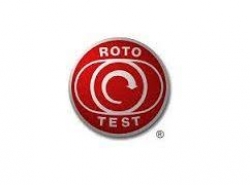 Dr Per Öberg
Senior simulation expert
Rototest International
Sweden
Roller-type dynamometers are currently the primary type used for emission testing of complete vehicles. Dynamometer type comparisons conducted at the European Commission Joint Research Centre running WLTP show that equivalence between types is achievable and hub-type dynamometers can be used interchangeably with the roller-type dynamometers.
12:10
Smart innovations and news from the automotive telemetry expert

Dr Julia Manner
Managing director
Manner Sensortelemetrie GmbH
Germany
Manner has been providing sensor telemetry for nearly 30 years. Its hallmark is to provide customers with measurement solutions for demanding applications. Manner systems can withstand high temperatures, extreme space restrictions, vibration or EMC. This presentation will provide insight into solutions for automotive testing that can withstand extreme conditions and will also introduce the Manner smart interface. The Manner app enables you to check the data and health of your measurement application from everywhere – without having a physical connection. This new, remotely controllable measurement system is very valuable for halve shaft applications and many more.
12:30
How does a complete climate test laboratory for high-voltage batteries fit into a 40` container?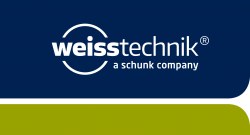 Jürgen Plumm
Product and application manager battery testing
Weiss Technik GmbH
Germany
Weisstechnik has integrated a complete laboratory for testing battery packs into a 40-foot container. This plug & play ready product is the worry-free package for the battery testing user. Because - all interfaces coordinated in the factory - fully designed - full functional guarantee for all trades - full cost control - guaranteed adherence to delivery dates - no on-site assembly - no commissioning risks for the customer - software development and integration finalized at delivery - only one maintenance contract - employee training in the factory - small installation area - one hundred percent mobile
Hall 10 - afternoon session
14:00 - 16:00
14:00
Practical application of formal methods to support ISO 26262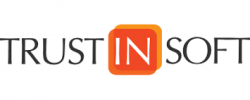 Dr Fabrice Derepas
CEO
TrustInSoft
France
The reliability of low-level software in safety-critical applications is extremely important. Proving program correctness and ensuring deterministic behavior of the code in automotive systems, especially in the context of ADAS and autonomous vehicles where the safety and security of the embedded code and firmware are paramount, is very challenging. The complexity of today's automotive software requires more than just identifying the presence of potential bugs in the code to ensure the foolproof safety and security of vehicle onboard software. This presentation will examine practical applications of formal methods to guarantee automotive software safety and security for ISO 26262 compliance.
14:20
Physical layer testing challenges of high-speed in-vehicle networks

Vitaly Morarenko
Solutions engineer & measurement expert
Keysight Technologies
Germany
This presentation examine the changes sweeping automotive in-vehicle technology and the accompanying signal integrity challenges. New ADAS and AD applications such as sensors, high-resolution displays, cameras, and connected cars – are met with emerging new standards with data rates far beyond anything ever attempted in the hostile automotive environment. Making sure the components within those networks are fully tested will not only ensure interoperability between vendors but that the signal and data integrity of those networks are maintained from SOP and beyond.
14:40
Current, voltage and power measurement in confined spaces

Timo Eich
Business development manager
Computer-Systeme-Messtechnik GmbH (CSM)
Germany
This presentation will address how to safely obtain precise measurements from the HV power cables of electric and hybrid vehicles within confined spaces and how currents up to ±2,000A and voltages up to ±2,000V can be measured from the inner conductor of the HV power cables or bus bars. You will learn how to conduct highly accurate power measurements even under field testing conditions and how important those measurements are for the further development of future electromobility.
15:00
Automotive testing in every garage – HV testing with IAV Auros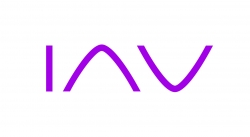 Felix Wild
Test engineer
IAV GmbH
Germany
The world of mobility is changing. This is having an enormous impact on the development of components and products for this purpose. The testing of high voltage components in particular requires new strategies and test procedures. This presentation will give a short overview of the problems in the validation of HV components and possible solutions. The focus is particularly on the performance of environmental and service life tests in accordance with delivery specifications and standards with IAV Auros.
15:20
Using Kurtosion to accelerate structural life testing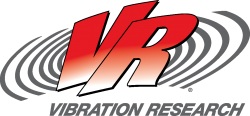 Holger Boller
European managing director
Vibration Research Europe GmbH
Germany
Life testing using controlled random excitation is a long-accepted means of finding design and/or assembly flaws. Class general broadband spectra, such as the NAVMAT profile, permit testing without initially knowing the specific resonances of a new package. Now kurtosis control allows such tests to be conducted in a fraction of the time required for a Gaussian drive signal to precipitate failures. However, kurtosis control must be properly implemented to circumvent interference from the Central Limit Theorem. A unique feature within the Vibration Research Corporation (VRC) Kurtosion process allows resonant fatigue and simple static failure tests to be accelerated.
15:40
Introduction of a small test robot for individuals in dangerous environments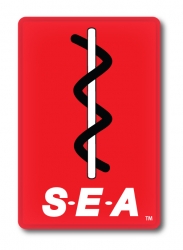 Dr Scott Zagorski
Senior research engineer
SEA Ltd
USA
STRIDE is a new, overrunable robotic platform developed by SEA Ltd. Designed to carry VRU soft targets such as pedestrians/bicyclists, STRIDE is highly maneuverable and provides up to 0.5g acceleration/braking. With an overrun height of less than 50mm, STRIDE weighs only 25kg and has a drive system that allows the platform to carry payloads up to 50kg. Open-source software based on ROS allows the end user to execute a variety of scenarios with simple Python scripts. A simple, intuitive GUI and wireless connectivity allow STRIDE to be controlled and configured from any device with a web browser, including smartphones.
Hall 8 - morning session
10:30 - 12:50
10:30
Introducing AutoHawk, a flexible HIL platform for the entire product development cycle, from concept to sign-off

Christoph Ortmann
Vice president HIL
VI-grade
Germany
The HIL market is gaining momentum, particularly due to ADAS vehicles. To address this market, VI-grade introduces AutoHawk, a highly configurable HIL solution for automotive applications based on IHawk real-time hardware (including I/O cards), RedHawk real-time OS, and software from Concurrent Real-Time, as well as on real-time software from VI-grade and other third-party software. In the same configuration, AutoHawk can work as a standalone Linux-based high-power computer, as a HIL system, in combination with a driving simulator or on a real vehicle. The AutoHawk HIL platform can be used across the entire product development cycle.
10:50
Solving the ADAS and autonomous driving test data challenge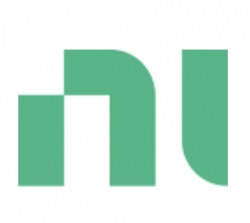 Daniel Riedelbauch
Principal solutions manager, ADAS & AD validation
National Instruments
Germany
Vehicle, driver and environment safety demand an increased number of high-bandwidth ADAS sensors to provide reliable active safety features. A vast amount of data is necessary to thoroughly train safety algorithms. This data is typically sourced through a combination of synthetic and real-world road recording techniques. Therefore, the created data lake can easily get flooded with petabytes of data per month, which can result in hundreds of thousands of dollars spent on IT and cloud infrastructure. Smart approaches to address the data dilemma are critical along the entire end-to-end ADAS and autonomous driving validation workflow to reduce costs.
11:10
Digitalisation of propulsion system development for emissions compliance

Steve Whelan
Global development and application centre leader
Horiba MIRA Ltd
UK
HORIBA Intelligent Lab - Propulsion system performance and emissions were predicted using dynamic empiricals models obtained through a high-fidelity transient characterisation of a contemporary turbocharged diesel engine across the regulatory operating space of altitude and temperature described in Euro 6d RDE testing regulations. These models were coupled with IPG CarMaker software enabling controlled, reproducible virtual test driving of both stochastic real-road and targeted edge-case scenarios for a light-duty passenger vehicle. The described methodology allows for a physical testing reduction of >70% for a single vehicle programme.
11:30
Test electric drives in half the time with dynamic power analysis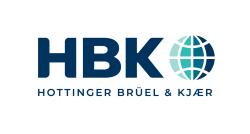 Klaus Lang
Business development manager
HBK – Hottinger, Brüel & Kjær GmbH
Germany
Time is money. Test time costs money. HBK is a leader in reducing test time. In this presentation, two methods will be explained, each of which halves the test time for electric drives. The first one is based on a patented dynamic power measurement method (based on switching frequency analysis) allowing machine mapping and WLTP testing to be undertaken simultaneously rather than one after the other. The second one is based on dynamic power analysis based on half-cycle detection and allows the setpoint test time to be dynamically reduced with increasing rpm, thereby halving the time needed for an electric machine.
11:50
Augmented vehicle testing: making the most of simulation and reality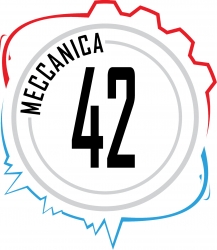 Dr Claudio Annicchiarico
CEO
Meccanica 42
Italy
The adoption of driving simulators massively changed the vehicle development process, introducing human factors at its earliest stages. For Meccanica 42, a tools and methodologies provider in the automotive industry, this scenario led to the merging of the simulation and road testing departments. Having become the pinpoint of the development process, the virtual vehicle must have the highest level of significativity and this can only be assessed with real prototypes: Meccanica 42 will show how to blend real-world testing and virtual tools, making the most of both worlds, from target setting to sign-off.
12:10
Hear and feel quality - vibration and noise-based end-of-line testing

Olaf Strama
Director business development Simcenter Anovis
Siemens Industry Software GmbH
Germany
Vibration and noise-based end-of-line testing is an efficient and automatable method to verify objectively and cost-effectively that products are free of quality issues such as bearing defects, gear defects, eccentricity, and many others. Based on requirements of modern production lines, this presentation will describe how an inspection system can be integrated into the end-of-line test and into the quality assurance process, so that the inspection can provide added value. This is generated by detection of defects which have never occurred before and reliable identification of already known defects. The inspection helps to detect defects, to prevent them in future and to save cost.
12:30
Battery impact and crash simulation

Daniel Ruiz
Business development
ENCOPIM, S.L.
Spain
Currently, regulations for automotive battery systems include three types of mechanical tests meant to assess the safety of batteries during a crash: shock, mechanical integrity and penetration tests. However, requested velocities on these tests are relatively low, and just assess, for instance, the potential damage to the battery system when the car is driven against a bollard or crosses a deep gutter. To simulate realistic crash conditions, tests should be conducted at much higher velocities than the regulatory standards request. In addition to adapting these tests to more realistic conditions, the relevant parameter to be accurately controlled is no longer only acceleration, it is either velocity or position, and traditional crash simulation controls do not meet these requirements. New developments on testing systems to overcome above limitations will be presented.
Hall 8 - afternoon session
14:00 - 15:40
14:00
SAE J3300 Driving Level Skill Certification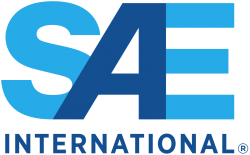 Joerg Hogefeld
Consultant
Society of Automotive Engineers
Germany
The SAE J3300 Driving Skills Standards Committee has established consistent, globally recognizable driving skill certification standards. The committee has more than 60 participants representing 30 OEMs, suppliers, and other automotive-related organizations. This completely new, global, multilevel driving skill certification process spans the spectrum from very basic to extremely advanced levels, as well as for specialty applications such as trailer towing, winter driving, and operators of automated vehicles. The SAE J3300 Standard is intended to establish a procedure to certify the fundamental driving skill levels of professional drivers and promises a higher level of safety, competence, and consistency for everyone.
14:20
RNT wear measurement in the transmission of an electric drivetrain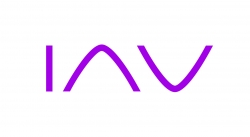 Marcel Löpitz
Team manager powertrain testing
IAV GmbH - Entwicklungszentrum Chemnitz/Stollberg
Germany
IAV has adapted and optimized its proven wear measurement method based on radionuclide technology (RNT) for use in transmission development - a method that was previously used mainly in the field of internal combustion engine development. The further development of the method enables simultaneous and highly precise wear analysis on several transmission components under almost real operating conditions. The measurement method thus represents an excellent addition to the existing development methods for transmissions, which face new challenges due to the requirements of e-mobility.
14:40
Blueberry - open data acquisition platform by HBK and Dewesoft

Nils Röttger
Chief technical officer (CTO)
Blueberry d.o.o.
Slovenia

Dr Jure Knez
CEO
Blueberry DAQ
Slovenia
Blueberry will work on backbone standardization for new generations of data acquisition systems by delivering designs and firmware source code. The "Blueberry Standard" defines ways to communicate, operate and its function. It is based on industry standards including PCIe, TSN, IEEE1588v2, OPC UA. The Blueberry SDK is a simple to use Software Development Kit. It allows users to discover, configure and receive data from any Blueberry-compatible instruments in programming environments like C++, C#, Python, or LabVIEW and can be used with various operating systems like Linux, Windows, and Mac OS. Find out how fruit will change test and measurement.
15:00
The G+H Acoustic Competence Center: a unique acoustic testing facility

Walter Baumann
Project leader
G+H Schallschutz GmbH
Germany
Close to Mannheim, Germany, G+H's Acoustic Competence Center (ACC) provides multiple acoustic laboratories to serve internal R&D and validate customers' materials. Two absorbing rooms, one with wedge absorbers, one with flat absorbers, act either as full- or hemi-anechoic spaces per ISO 26101. The heavy-duty foundation in the hemi-anechoic chamber allows quantifying test objects with a load up to five tons per square meter down to a frequency limit of 30Hz. A setup of four reverberant rooms, all connected by various openings for different specimens, completes the coverage of the acoustic needs in civil engineering through the application of standards like DIN EN ISO 354, DIN EN ISO 3741 and DIN EN ISO 10140ff. Customized examinations and auxiliary investigation methods like a silencer duct per DIN EN ISO 11691, impedance tubes per DIN EN ISO 10534-2 and flow resistance measurements per DIN EN ISO 9053 are supported as well.
15:20
New achievements in Testsens' impedance and sound transmission loss tube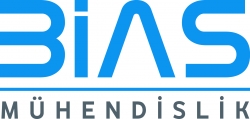 Vatan Özgül
Business development manager
BİAS Mühendislik
Turkey
Testsens' acoustic characterization software extracts material intrinsic properties from measurements via the Johnson-Champoux-Allard-Lafarge model (JCAL), such as porosity, airflow resistivity, tortuosity, viscous characteristic length, thermal characteristic length and static thermal permeability. These are mostly used by acoustic simulation (CAE) software, and make Testsens a complete solution. Additional available functionalities of the software include the determination of dynamic density and dynamic bulk modulus. The user-friendly software interface provides flexibility of data handling, such as data merging, octave band calculations, corrections and airflow resistivity approximation.
Hall 10 - morning session
10:30 - 12:50
10:30
New dimension of high speed testing dynos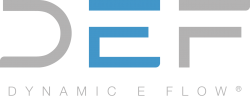 Manuel Hartong
CTO
dynamic E flow
Germany
Capcooltech. The patented technology allows the windings of the motor to be made from hollow conductors. This allows the current density to be increased by up to 7 times during continuous operation of the machine without risking overheating of the winding. Together with the current density, the torque and power density increase, so that dynamic E Flow can offer machines for special performance requirements in the test bench. DEF testing motors are much smaller and powerful then competing testing motors. This allows field operators to test with higher accuracies and it allows testing of a far wider variety of customer-motors.
10:50
ADwin real-time systems for signal analysis and test stand control applications with Simulink/ADbasic/Csim/ADsim

Heinz Beimert
Manager international sales and senior application consultant
Jaeger Computergesteuerte Messtechnik GmbH
Germany
ADwin-X and ADwin-Pro-II are high-performing and reliable real-time systems with highly precise timing, with a local CPU for built-in multitasking applications: Simulink/ADbasic/Csim/ADsim/ADsimDesk. New for 2022 are additional ADwin-Simulink blocksets and a C-Compiler. ADwin systems come as standard versions with various options, or as fully customized tailored OEM versions, all with analog and digital I/Os, interfaces like CAN/CAN-FD, SENT, LIN, PSI5 and PROFIBUS/PROFINET. Typical applications are test stand automation, production line solutions, end-of-line testing, HIL simulation and vibration test stand control for devices including ECUs, sensors, actuators, breaks, shock absorbers, and engines. ADwin is an expert with more than 30 years of experience in deterministic real-time applications.
11:10
Battery testing: what we have learned so far

Walid Baroud
Battery test revenue stream leader
FEV
France
As one of only a few players in the world to both build and operate vehicle battery test centers, FEV has gained significant insight into the creation and ongoing optimization of such facilities. In this presentation, FEV's Walid Baroud explains what the company has learned on its 15-year journey to becoming one of the world's leading battery test system integrators. Key topics and takeaways will include how proven test bench design results in low acquisition cost and high energy savings; FEV's USP: highly efficient operation with minimum downtime; and open and easy to maintain systems.
11:30
Automotive EMC technical services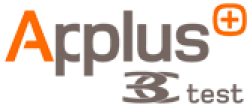 Paul Wolstenholme
EMC technical consultant
Applus+ 3C Test
UK
Applus+ 3C Test appreciates first hand the challenges associated with the delivery of vehicle and component level EMC compliance, especially as manufacturers explore new technologies and push the boundaries of what is currently possible. Applus+ 3C Test's specialist EMC consultancy team has the experience to support customers throughout the various vehicle development phases, ensuring that EMC best practices and design considerations are implemented, along with a robust validation process. The automotive EMC consultancy services offered include vehicle EMC program delivery - from concept to production; authoring of EMC documentation; and specialist problem resolution from hardware to full vehicle.
11:50
Critical wheel force transducer measurements for electrical vehicle development

Andrew Cook
Vice president
Michigan Scientific Corporation
USA
Electric vehicles (EVs) present exciting and often challenging parameters for vehicle measurement and development over their internal combustion engine (ICE) counterparts. EVs can generate higher loads, torques, lateral cornering forces and overturning moments than comparable ICE vehicles. It is vital that testing equipment evolves with EVs. Redesigned wheel force transducers (WFTs) aid in the development of the most durable and efficient EVs to ever exist. Michigan Scientific Corporation's high-capacity WFTs are designed to accommodate the higher demands of EVs and provide insight into the latest vehicle testing technology.
12:10
Vehicle dynamics - ADAS - AD triangle in automotive testing

Szilárd Jósvai
Engineering team leader
AVL ZalaZONE Kft.
Hungary
Besides fulfilling the conventional (vehicle dynamics-focused) automotive testing requirements, ZalaZONE was designed to offer ADAS and AD testing opportunities. After three years of upramping track operation, based on our customers' testing activity and needs, ZalaZONE is trying to make forecasts for the next decade in this relation, determining trends of track users' interests. The currently well-separated vehicle dynamics, ADAS, and AD areas tend to overlap; their intersections could be interesting. ZalaZONE has various potential use-case for these varied disciplines, including the combination of track modules, test equipment, other track infrastructure, and objects.
12:30
HIL testing of EV powertrain and charging made easy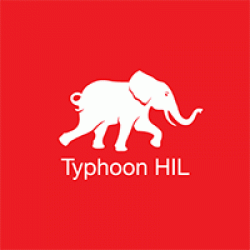 Dusan Majstorovic
CTO
Typhoon HIL GmbH
Switzerland
HIL testing method is recognized by the industry as highly reliable and a cost effective method for verification and validation of control system behavior, from component to the integration level. However, electrification brings certain challenges to effective HIL adoption in the areas of drivetrain and charging systems, especially at the component level. The highly dynamic nature of automotive electric systems compared to the mechanical systems mandates usage of FPGA-based real-time platforms in order to achieve high fidelity and test coverage levels. This typically results in much higher time, effort and expertise level needed to create, operate, and maintain the setup.
Hall 10 - afternoon session
14:00 - 16:00
14:00
Imperative in a world of more and more assisted driving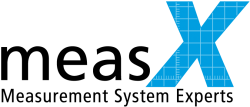 Klaas Ebel
Business development manager vehicle safety
measX GmbH & Co KG
Germany
Keeping pace with ever evolving and growing regulatory and customer protection requirements in ADAS testing calls for more and more certified standard test routines, not only for the simulation world. Side by side evaluation and comparison of such helps safety engineers sleep peacefully. A brief insight into regulatory work and measX´s approach to support with software tools as well as a glimpse into upcoming challenges.
14:20
Seamless test process for distributed teams

Hartmut Jürgens
Product manager
dSPACE GmbH
Germany
Distributed testing of teams is daily work due to home-office or teams split across different locations. This is a challenge for a robust test process, since quick light weighted direct talks in one office are not possible. Tracking of changes and states is also valuable for reliable planning and continuous integration & testing workflows. Improvements in SYNECT and AutomationDesk enable seamless and transparent testing workflows, even if the team is spread across different locations.
14:40
Evaluation of injury probabilities with the biofidelic dummy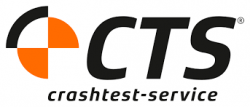 Peter Schimmelpfennig
Managing partner
crashtest-service-com
Germany
For precise reconstruction of motion sequences, damage or injuries, the biofidelic crash test dummy should be used. In addition to outlining the development of this dummy, the presentation will show spectacular application examples from the vehicle and aircraft security industry. It will also go into the evaluation of injury probabilities with the biofidelic dummy based on x-rays and an autopsy.
15:00
Energy saving power supply for testing of batteries and electric powertrains up to 1MW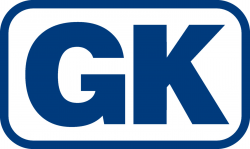 Michael Reith
Global sales manager
Gustav Klein GmbH & Co KG
Germany
The intelligent multichannel system from Gustav Klein enables testing and simulation of up to 1MW per channel with only a small grid power supply. With its multichannel test and simulation system for DC applications (MI-TS), Gustav Klein can make the energy of the DC powertrain circular. The same effect is possible during long-term charging and discharging test of battery packs. Energy is transferred from one battery pack to another with little loss, the difference in power being obtained from the grid.
15:20
How to calibrate digital accelerometers and angular rate sensors

Michael Mende
Product manager calibration systems
Spektra GmbH Dresden
Germany
With the DTI interface, sensors with a digital interface first appeared in crash test laboratories a few years ago. But digital sensors are also playing an increasingly important role in other areas of the automotive industry. Conventional calibration systems are not prepared for the calibration of such sensors, as they usually only have analog input channels. This presentation elaborates the challenges for calibration systems and gives an outlook on how to overcome them. What will calibration systems for such transducers look like? What are the implications for the calculation of measurement uncertainties and do calibration standards need to be adapted?
15:40
Cost-efficient testing of battery management systems (BMS)

Abduelkerim Dagli
Group manager sales - testing solutions
MicroNova AG
Germany
Testing a BMS on a HiL simulator requires not only powerful hardware with emulation for the output of the cell terminal voltages or simulated cell controller but also a real-time-capable cell model. Besides the technical requirements regarding new developments, projects also need to be considered from the perspectives of target, cost and time. Using the NovaCarts HiL-Platform from MicroNova as an example, this presentation will show what a simple optimized concept can look like in terms of total cost of ownership and total cost of test.
Hall 8 - morning session
10:30 - 12:10
10:30
Dekati ePNC: novel technology for mobile particle number measurements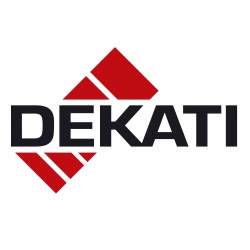 Peter Lambaerts
Business development manager
Dekati Ltd
Finland
The increasing focus on automotive particle number (PN) emission measurements drives the need for more compact, though accurate and affordable measurement instruments. The Dekati ePNC sensor technology is a novel diffusion-charging-based particle measurement technology that can be easily integrated into PEMS devices. This compact, durable particle sensor has a wide dynamic range, going from 1000 up to 15,000,000cm3. In combination with a dedicated sample conditioning system, the Dekati ePNC allows direct measurement of raw exhaust gas without dilution, thereby increasing the accuracy and reliability of measurements, while at the same time decreasing the cost of ownership.
10:50
Using vehicle-level hybrid simulation to speed active system development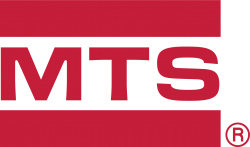 Thomas Stachel
Principal staff engineer
MTS Systems
USA
The global EV/AV race to market is reshaping the test and simulation landscape for automotive suppliers and OEMs alike. Evaluation of sophisticated, highly interconnected active systems that comprise these vehicles now extends from early-stage design through vehicle validation, shifting a significant testing burden to system suppliers and presenting complex new simulation challenges for OEMs. This presentation examines how proven hybrid simulation approaches can be used to establish a vehicle-level simulation environment where suppliers and OEMs can evaluate, integrate, test drive and certify active steer, damper and suspension systems well in advance of full-vehicle prototypes.
11:10
EMC tests on electric drive systems; technical and economic aspects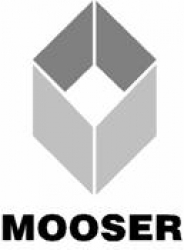 Jakob Mooser
Managing director
Mooser EMC Technik GmbH and Jakob Mooser GmbH
Germany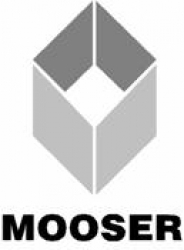 Christian Lämmlein
Vice laboratory manager
Mooser EMC Technik GmbH
Germany
Electric drives in automotive technology currently require an operating voltage of up to 1000V. Higher EMC disturbances are to be expected, compared to 12V of conventional automotive electrics and electronics. Interferences on the motor shaft and coupling between the high and low voltage range are important new phenomena. Disturbances couple into the driveshafts and receiving antennas. Due to the high complexity of the motor, inverter and gearbox, the testing effort increases. Mooser's eCHAMBER is able to test these components together and reduce the costs for test bench times, personnel and measurement tasks by 95%.
11:30
Evaluation of press-in connections for increased safety requirements

Lutz Bruderreck
CEO department analytics
TechnoLab GmbH
Germany
Press-in connections are state of the art for safety-critical applications in automotive applications. The current IPC and IEC regulations have so far made insufficient reference to this aspect. In this presentation, case studies are used to consider criteria relevant to evaluation in the findings of non-destructive testing and metallographic preparation. This also applies to the evaluation of the deterioration of insulation paths. Additionally, the significance of the features and criteria found is presented from the point of view of a third-party laboratory for product qualification and failure analysis.
11:50
Characteristics and peculiarities of a fixture for vibration tests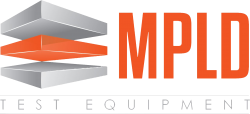 Luca Marzano
Fixture designer
MPLD Srl
Italy
During the presentation, the concepts that define the basic characteristics of a vibration test device and the parameters that determine its realization will be presented. This will be the starting point to propose these devices in a different way and, if possible, to widen their scope. MPLD will present solutions to optimize the entire product validation cycle without considering the vibration fixtures, other devices and tests as distinct elements, but as components that need to be synchronized to work together towards the same goal.
Hall 10 - morning session
10:30 - 12:10
10:30
How the test environment can be managed to get repeatability

Julien Ley
Sales engineer
Greenmot
France
One of the main challenges of a test laboratory is to provide data with the utmost level of precision and repeatability to customers. With more than 10 years of experience in the field, Greenmot has built a very specific methodology to address this. The methodology involves mastering every aspect of the test performance: environment (hub dyno climatic test cells) + driving (automated G-Robot) + instrumentation (w/ in situ setup) + refueling solutions (in-house w/ HP charger, H2 refills…). Today, Greenmot works on a regular basis with OEMs from all industries: passenger cars, commercial and industrial vehicles, defense, off-road and construction vehicles.
10:50
High-voltage composite test bench for component testing of battery-electric vehicles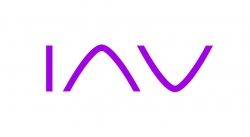 Dr Jörg Müller
Technical consultant for powertrain testing
IAV GmbH
Germany
The high-voltage composite test bench developed by IAV makes it possible to investigate the behavior of high-voltage components - from the battery to the traction motor with all the necessary control units and auxiliary units - in an overall network. This road-to-rig strategy allows validation of the function of software and hardware, particularly in terms of their interaction with one another, at an early stage of development, which leads to a reduction of development effort and time as well as to a higher degree of flexibility in the development process. This contribution shows the options and advantages of such new test benches.
11:10
Predicting vehicle NVH performance using Virtual Prototype Assembly

Eric Sorber
Business developer automotive NVH testing
Siemens Digital Industries Software
Belgium
With the explosion of vehicle variants, testing NVH performance on physical protoypes of every possible variant within a reasonable timeframe and budget is impossible. What if there was a way to validate NVH performance before a physical prototype is even available? This session will explore how to virtually assemble a vehicle from test and simulation-based component data and predict its NVH performance at any stage of the development cycle. In addition, these virtual prototypes can be shared with a wider non-expert audience allowing NVH to be balanced with other conflicting design targets.
11:30
Enabling innovation for automotive HIL testing and control design

Yves Gerster
Head of market development
Speedgoat
Switzerland
This presentation explains how you can accelerate innovations in the automotive industry with real-time simulation and testing using Speedgoat solutions. Speedgoat enables you to prototype and test complex control algorithms using full-vehicle simulation. By building a virtual environment for safe and realistic testing and verification, you can reduce prototype testing costs. Examples will demonstrate how you can test vehicle components via hardware-in-the-loop simulation. Learn about Speedgoat's extensive I/O and protocol support for vehicle networks based on CAN, CAN-FD, or FlexRay. Also, experience current technological trends, such as electrification and assisted driving, together with Speedgoat's enabling solutions.
11:50
Bidirectional programmable DC power supplies for testing high-voltage and low-voltage equipment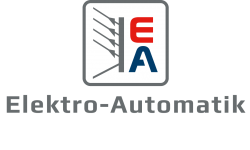 Wolfgang Horrig
Global sales manager
EA Elektro-Automatik GmbH & Co KG
Germany
High- and low-voltage equipment such as onboard chargers, DC-DC converters, traction inverters and battery management systems installed in electrical vehicles (HEV, PHEV, BEV) require intensive validation, performance and safety testing prior to their integration. EA Elektro-Automatik's range of bidirectional programmable DC power supplies are ideal to efficiently test all automotive devices for voltages from 3.2V through 2,000V and currents of up to several thousand Amperes. In load mode, these supplies are regenerative, meaning the energy taken from the equipment under test is converted into AC and fed back into the mains supply.