Products on Show
New technical database for tire performance
Dufournier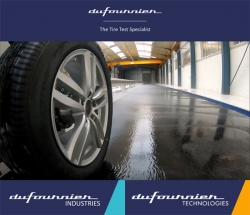 Leading tire test specialist, Dufournier has been operating worldwide for 23 years through a network of local agents. The French company is an industrial group composed of two branches: Dufournier Industries for Tire Testing Machine Manufacturing and Dufournier Technologies for Tire Testing and Modeling & Analysis.
---
New electric powertrain test cells for German lab
UTAC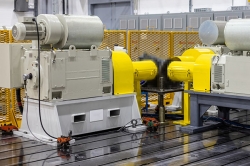 The global automotive industry is undergoing profound change, which is creating new challenges for all market players.UTAC is accelerating its transformation with international growth across four continents – Europe, North America, Asia and Africa – to serve customers with smart, responsive and proactive solutions to support them every day. To achieve this, UTAC is adding two new electric powertrain test cells at its laboratory in Frankfurt, Germany.
---
The ultra-small Shock & Vibration Data Logger advancing product & safety testing
DTS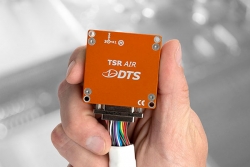 The new TSR AIR from DTS is a high-shock-rated datalogger with a wide temperature operating range of -40°C to +60°C. Ideal for both transient shock and long-term monitoring, an innovative power management concept enables it to monitor a system for hours, weeks or months.
---
Advanced technologies and test regions in Austria
Austrian Business Agency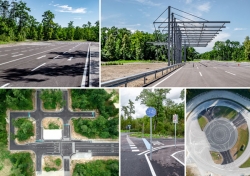 The Austrian Business Agency will share how it can provide help and support for foreign companies that want to set up business operations in Austria or expand existing facilities.
---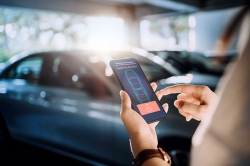 At this year's Automotive Testing Expo in Stuttgart, Rohde & Schwarz will showcase its portfolio of ultra-wideband test solutions to support the further development of an open and standardized UWB ecosystem for automotive applications.
---
New brake emission tester
ZF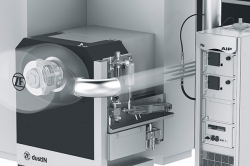 Investigating the influences on the emissions behavior of passenger car vehicle brakes, requires realistic, reliable and reproducible test bench measurement data.

---
Precision power analyzer, integrated measurement
Yokogawa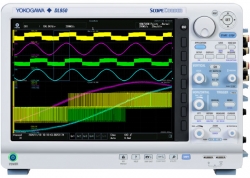 Yokogawa understands the unique demands of automotive and transportation. It has more than 100 years of experience, a very strong relationship with customers and a passion for precision.
---
Accurate tachometers to analyze rotating parts
Texys Group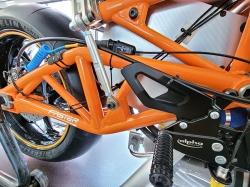 Accelerometers are widely used during NVH and durability tests to measure vibration and better understand phenomena linked to rotating parts.
---
Human driving-style' module for SIL, HIL, chassis tests, proving grounds
Stähle
With the objective of homologation, test cycles with very tight tolerances are carried out on chassis dynamometers, with the requirement to repeat the same performance day after day, vehicle after vehicle.
---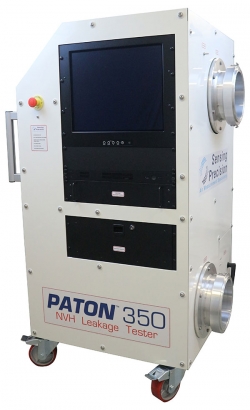 At this year's Automotive Testing Expo, Sensing Precision will showcase its award-winning Paton NVH Leakage Tester range.
---
ADAS/vehicle-in-the-loop dynamometer demo
Rototest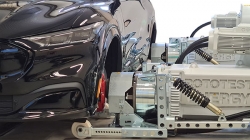 Transferring development from road to lab has huge potential for time savings thanks to test sequence optimization that is impractical or even impossible on the road.
---
High-speed camera with extended recording times
Photron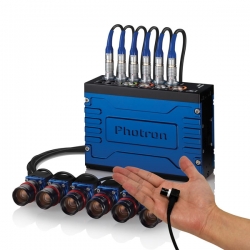 High-speed cameras are extremely useful for recording quick-moving objects or events, such as automotive crash tests or airbag deployment.
---
Inertial navigation devices to enhance ground truth
OxTS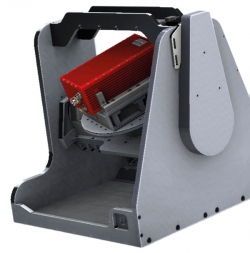 This year, OxTS will announce the introduction of two new inertial navigation system devices.
---
CPD and renewed brake system
Messring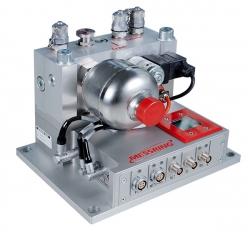 Euro NCAP child presence detection evaluation began at the start of 2023; from 2025 onward, direct sensing functions will be mandatory to achieve a perfect rating.
---
Crash simulation and structural durability testing
Instron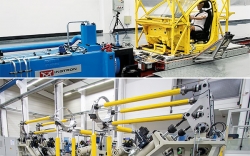 Instron will highlight its expertise as a specialist in crash simulation and structural durability testing.
With more than 100 implemented crash simulation sled systems, the company is a market leader and offers some of the highest-quality, most accurate testing equipment on the market.
---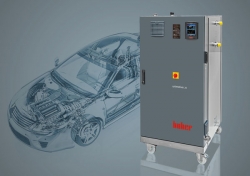 Huber Kältemaschinenbau will showcase its new high-temperature models at the expo.
---
UHPC concrete for stiffer EV test rigs
Durcrete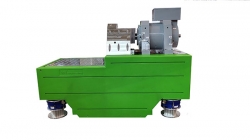 Due to the high rotational frequency of electric motors, test frames need more stiffness than they used to. A high natural frequency is required to avoid disturbances in the measurement results.
---
New zero-flux based solution for e-mobility power measurement
Dewesoft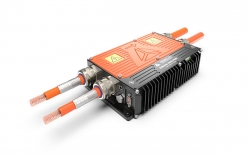 Hardware and software manufacturer Dewesoft has developed a new zero-flux based solution for safe high-power in-vehicle measurement of current, voltage and power in e-mobility applications.

---
Particle measurement for engine, brake and tire wear
Dekati Ltd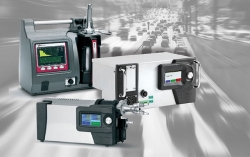 In the past, automotive fine particle measurements focused on engine particle emissions but the focus has now drastically shifted toward non-engine emissions such as brake and tire wear particle emissions. Global technical regulations for brake wear emission testing are about to be released and will surely happen for tire wear emissions in the near future.

---
Premium-grade steel belts – speeds up to 350km/h
Berndorf Band Group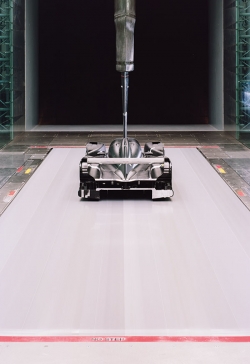 Berndorf Band Group specializes in steel belts and belt systems of the highest quality and offers a worldwide service network.
---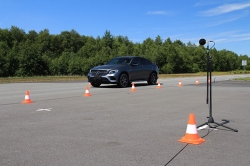 For almost 25 years, ATP Automotive Testing Papenburg has been operating one of the world's largest manufacturer-independent proving grounds for passenger and commercial vehicles.
---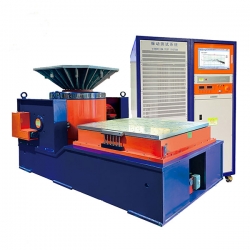 Guangdong Jianqiao Testing Equipment has developed a new type of water-cooled vibration test system with a force range of 80-200kN and maximum payload of 2,500kg.
---
Measurement terminal enables high-voltage measurement
Beckhoff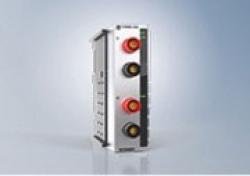 ELMxxxx EtherCAT measuring terminals are designed for versatile use in the production industry and on the test bench. They are the right choice for analog measurements where maximum measuring accuracy in the range of 100ppm (0.01%) and below is important.
---
EDR type approval; UNECE regulations platform
ATS Group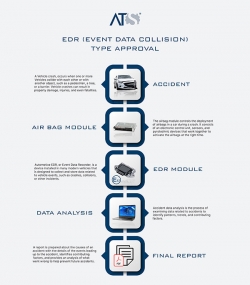 The automotive EDR, or event data recorder, is a device installed in many modern vehicles that records important data about the vehicle's performance during an event such as a collision.
---
Reliable data acquisition
Dewetron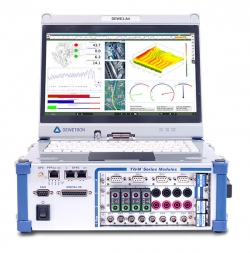 Dewetron is your reliable partner for data acquisition challenges and measurement technology. With a high 'Made in Austria' quality, the company offers its customers a wide range of data acquisition systems that guarantee the highest precision and most comprehensive measurement data.
---
High-current test benches for EVs, environmental simulation
TechnoLab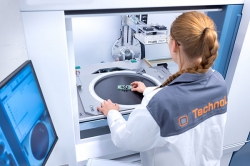 TechnoLab is a leading provider of environmental testing services for the automotive industry. Its state-of-the-art testing facilities are equipped with cutting-edge equipment and staffed by a team of experienced professionals who are committed to delivering the highest quality testing services to our clients.
---
Integrated measurement and analysis for e-drive noise and mechanical effects
Vispiron Rotec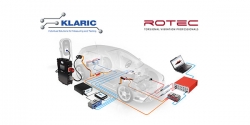 For a detailed and unique cause analysis, Vispiron Rotec with its RASdelta measurement system for torsional and gear analysis, together with Klaric – a measurement technology provider for measuring current and voltage – has developed an integrated measurement and analysis solution for electric drive trains to investigate noise and mechanical effects.
---
Unveiling next-level precision and reliability – IMU and ADAS datalogger
Racelogic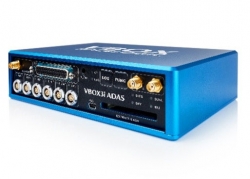 Automotive Testing Expo Europe will see the introduction of Racelogic's newest inertial measurement unit, the IMU05-S, which harnesses cutting-edge MEMS gyro technology to deliver fiber optic gyro (FOG) caliber performance in a compact and lightweight design.
---
High-precision, non-contact full-field vibration measurement
Optomet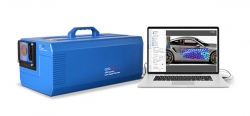 Scanning laser Doppler vibrometry is a high-speed imaging measurement method for visualizing vibrations. It performs non-contact vibration measurements and provides precise insight into the dynamic behavior of vibrating structures, making it ideally suited for ODS and modal analysis.
---
Reliable connectors for every situation
ODU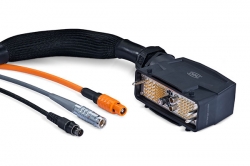 As a manufacturer of connectors with over 80 years of experience, ODU offers a wide range of products in the field of measuring and testing technology.
---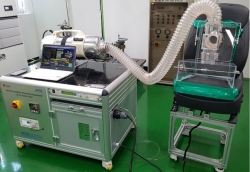 With 26 years of experience in automotive testing equipment, Seoul Industry Engineering offers state-of-the-art heat fluid related R&D and quality assurance with its custom-made test benches based on R&D technology.
---
Ground-isolated miniature triaxial accelerometers with TEDS
PCB Piezotronics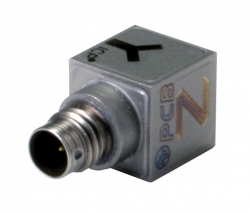 The 356A4x series of triaxial ICP accelerometers from PCB Piezotronics offers TEDS (transducer electronic data sheet) and are available with measuring ranges of 50g, 100g and 500g.
---
Robot-assisted 3D vibration measurement for experimental modal analysis of electrical machines
Polytec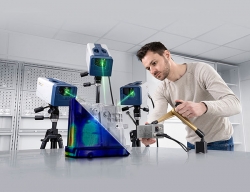 Modeling the structural dynamic behavior of electrical machines is a great challenge, especially the precise modelling of damping, which hitherto proved impossible. In a collaborative research project between Polytec and RWTH Aachen University, full-field 3D vibrometer measurements were carried out on an electric motor for the first time, modeling its structural dynamic behavior and estimating damping.
---
Next-generation data acquisition system
MECALC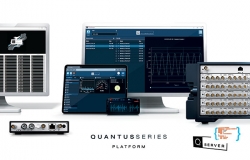 MECALC's next-generation data acquisition system, the DECAQ, is here and it comes with a range of upgrades and compatibility with the existing series.
---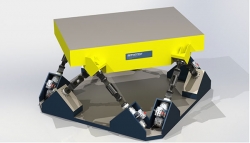 The electrification of vehicles and the introduction of new materials are bringing with them major changes in the vehicle industry. With regard to electrification, there is the need to successfully test batteries and other electrical components
---
Test data evaluation of active and passive vehicle safety tests
measX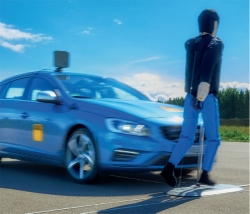 Visit measX's booth to get an update on X-Crash and X-Zero, tools for evaluating data from active and passive vehicle safety tests.
---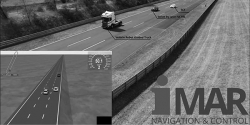 iMAR Navigation and IPG Automotive have combined their expertise in simulation and real-world vehicle testing to provide a powerful, holistic toolchain for scenario-based testing.
Vehicle testing in the field of automated driving is becoming more and more complex.
---
Automotive functional safety
SGS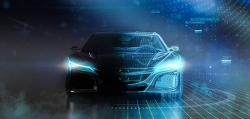 Failure to achieve the requisite levels of product safety leaves automotive companies open to product liability claims. Reducing risk is an essential element of any automotive safety lifecycle, from concept and development to taking the product or system out of service.
---
Testing under hydrogen environments
SincoTec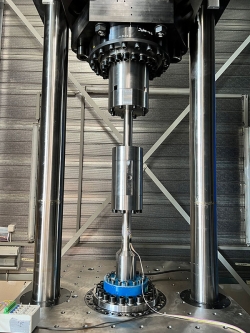 SincoTec will present its groundbreaking innovations in the field of next-generation testing methods. The company's current focus is on tests under hydrogen environments, including testing in a hydrogen atmosphere up to 200 bar and up to 1,000 bar. At the company's booth you can see its newly developed and patent pending hydrogen test cell, which enables testing up to 1,000 bar without any moving seals.
---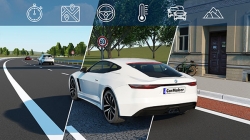 LINK is excited to introduce model-in-the-loop (MiL) for dynamic brake simulation, featuring advanced technology for vehicle testing and development. MiL enables the test engineer to incorporate the different dynamic responses of chassis subsystems into dynamic braking using legacy or new conventional LINK brake dynamometers.
---
Accurate and reproducible battery and motor tests
LAUDA Dr R Wobser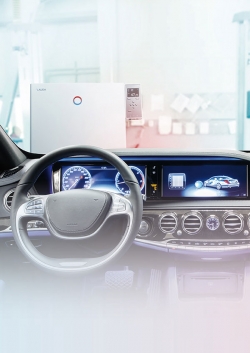 LAUDA, a leading manufacturer of constant temperature equipment and systems, presents two successful models in its range of integral process thermostats.
---
Measuring battery cooling liquid flow using high-tech turbine flowmeters
TrigasDM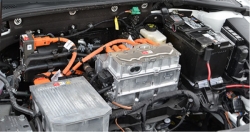 It is particularly important for the battery systems of electric cars to be cooled properly to avoid a rapid decrease in life. There are various cooling systems on the market, with the most commonly used air-cooling systems not being as effective as liquid-based systems.
---
RCP and HIL target simulators for testing ECUs
Speedgoat
Speedgoat's state-of-the-art rapid control prototyping (RCP) and hardware-in-the-loop (HIL) target simulators enable customers to be at the forefront of technological advances in the automotive domain by allowing them to quickly run and test sophisticated controls, digital signal processing and vision prototyping.
---
Proving grounds for component testing, ADAS and more
TRIWO Automotive Testing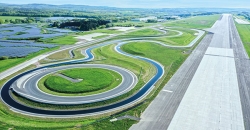 Triwo Automotive Testing's proving grounds are manufacturer independent and offer a wide variety of tracks designed to fulfil your every need, from testing vehicle components to the development of the driver assistant systems of tomorrow.
---
High-voltage components, such as power electronics, heaters and electric propulsion axles, must be checked for function and safety during development and series production. Knick will showcase a wide range of high-voltage transducers that are suitable for test equipment in high electrical potential environments.
---
Wireless rotary torque measurement system for tire uniformity
Interface force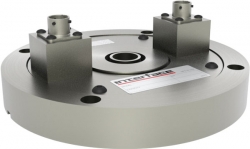 Interface is a world leading supplier of force measurement solutions for the global automotive industry. Its sensor technologies and instrumentation are universally used in testing labs, manufacturing, production lines and by component makers. Interface's revolutionary new AxialTQ wireless rotary torque measurement system was developed in direct collaboration with EV engineers.
---
Reliable testing of automotive sensors
Spektra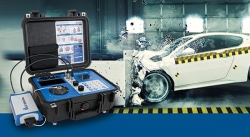 The crash test industry relies heavily on accurate and reliable sensor data to ensure that vehicles are safe and meet regulatory requirements. It is therefore essential that sensors can withstand the rugged conditions of crash tests and provide precise measurements.
---
Powerful measurement technology for test benches
Höntzsch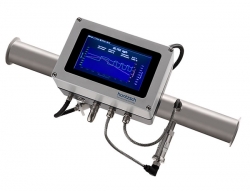 Höntzsch will showcase ExactSonic P, a low pressure loss and highly dynamic system that offers a temporal resolution of 1kHz when used on the test bench. It provides exact data for the optimization of intake ducts, valves and turbochargers. In addition the system's bidirectional measurement detects the back flow of engines with few cylinders and corrects the mass flow accordingly.
---
All-in-one datalogger for accelerated testing and validation
TTTech Auto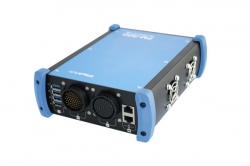 The PM-300 is the first member of a new generation of dataloggers from TTTech Auto and the successor to the PM-200 datalogger. The PM-300 provides an all-in-one solution for logging modern vehicle networks and aims to improve and accelerate testing, validation and design of modern vehicles.
---
E-motor back-to-back system
Ernst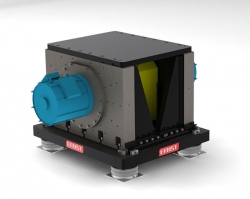 Back-to-back setups provide a good introduction to testing electric motors. The electric motor to be tested (device under test (DUT)) is usually coupled with an identical machine, with each run against the other. One machine is in torque control mode while the opposite DUT is in speed control.
---
Hybrid launchers for impact tests
Encopim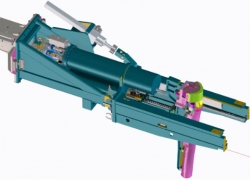 At this year's Automotive Testing Expo, Encopim will reveal all the details about its hybrid electropneumatic launchers. These
---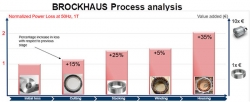 Brockhaus Measurements is a global leader in magnetic testing technology, providing innovative solutions to help automotive customers characterize the magnetic properties of materials used in automotive applications.
---
Vibration testing for large components
Sentek Dynamics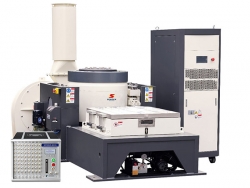 Sentek Dynamics provides complete vibration testing systems with options such as new advanced water-cooled shakers combined with high-powered, intelligent control amplifiers for testing large automotive components. 200-400kN (44,000-88,000 lbf) shaker systems are available; users can test large-sized payloads up to 6,000kg (13,200 lb).
---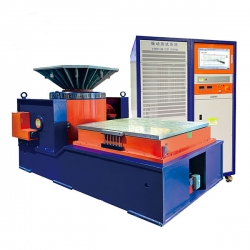 ASEva system is Zeer's self-developed, lightweight, highly reliable and customizable integrated platform for acquisition and analysis.
---
Reliable and accurate differential pressure measurement
GP:50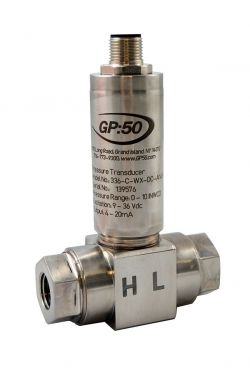 Accurate pressure measurement is a must-have in engine test stand applications to ensure proper fuel efficiency and emission standards.
---
Accelerate product innovation by bridging the gap between simulation and physical testing
HBK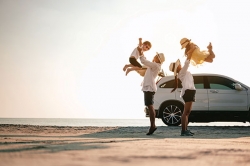 HBK understands that the automotive industry is rapidly evolving and facing constant pressure to optimize its entire product lifecycle. The company empowers its customers to innovate faster by providing comprehensive solutions that bring together the physical world of sensors, testing and measurement with the digital world of simulation, modeling software and analysis.
---
Integrated software tools for hydrogen and EV testing
FEV Test Systems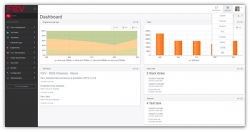 To address expanding vehicle powertrain options, FEV has launched Morphee Next, the next generation of software designed for testing electric and hydrogen vehicles.
---
Micro GNSS-aided inertial navigation system
GeneSys Elektronik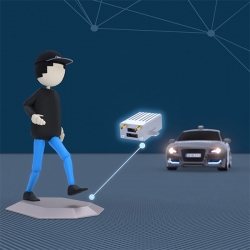 ADMA-Micro is GeneSys's smallest GNSS-aided inertial measurement unit (IMU). It measures the 3D position in real time within an accuracy of 0.01m. Based on accelerations and rotation rates, which are also measured, velocities, position angles and heading can be determined.
---
Power density breakthrough with new industrial series 60kW DC power supplies and loads
EA Elektro-Automatik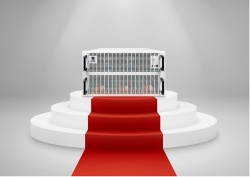 A worldwide manufacturer of DC power supplies for R&D and manufacturing, EA Elektro-Automatik is proud to introduce its 60kW and 30kW EA-PU 10,000 programmable DC power supplies, EA-PUB 10,000 programmable bidirectional DC power supplies and EA-PUL DC programmable regenerative electronic loads.
---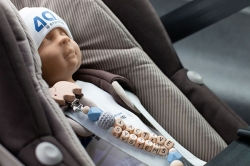 4activeSystems has introduced a new technological solution for child presence detection (CPD) in vehicles, the 4activeOD – CPD newborn dummy. The product uses advanced radar, infrared and camera technology to detect a child's presence in a car and immediately alert the user or third-party services. The CPD system is designed to prevent potential harm that may occur to infants left unattended in vehicles, particularly in situations where they may be at risk of overheating.
---
Streamlined test data automation, storage and management
A&D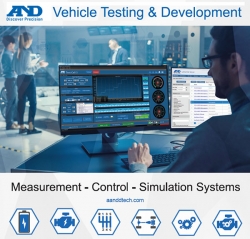 Vehicle test labs are usually made up of an assortment of various test equipment, each with its own set of controls. Utilizing A&D's powerful software, combined with its experienced application work, A&D solutions integrate with hundreds of third-party lab devices, streamlining test data automation, control, collection, storage and management in one simple platform.
---
Test solution for 5G-enabled automated valet parking
Anritsu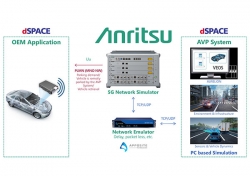 Automated valet parking (AVP) is an interesting autonomous driving use case which will be deployable in the near future. This service, where a car is parked automatically without any driver, can rely either on expensive high-performance computing and sensing installed in the vehicle (Type 1 AVP) or receive commands from the AVP application using the 5G network and sensors installed in the parking space (Type 2 AVP).
---
Autonomous, choreographed testing of ADAS/AV systems
ASI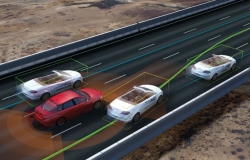 Alongside a world-leading OEM, ASI has developed autonomous systems capable of choreographed testing of ADAS/AV systems. This 'swarming' technology consists of autonomous vehicles driven by robotic systems. The AVs are capable of tighter, more accurate positioning than manned vehicles can safely perform.
---
New vehicle testing solutions
GRAS and imc

imc Test & Measurement and GRAS Sound & Vibration, brands of Axiometrix Solutions, a leading test solutions provider, support their customers with data acquisition solutions to master challenges in vehicle testing – whether it's on the test track or at the test bench.
---
Automated test systems for ECU validation LV 124/LV 148
WKS Informatik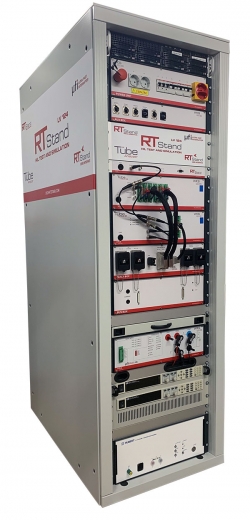 LV 124 and LV 148 (and their related norms VW 80000, ISO 16750-2, etc) are some of the most important norms for automotive validation. Originally developed by German OEMs, they are now adapted by OEMs worldwide. Their continuous technological developments are reflected in the ever-changing norm requirements.
---
New vibration test equipment for all channels
Unholtz-Dickie Corp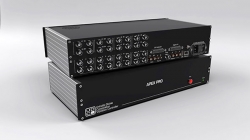 For 64 years, Unholtz-Dickie has been supplying the highest-quality and highest-performance vibration test equipment. Based in the USA, the company offers a wide range of products, including amplifiers, electrodynamic shakers, integrated slip table assemblies, thrusters, controllers, head expanders, calibrators and instrumentation.


---
Next-gen BMS testing with real-time electrochemical impedance simulation
MicroNova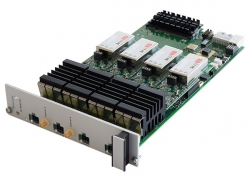 The new generation of battery management systems (BMS) requires next-level test technology. For the development of BMS, MicroNova has raised the electrical simulation of battery cells to a new level. MicroNova's ability to simulate the dynamic state of a battery for arbitrary operation points goes far beyond the current state of technology where simulation is mainly cell voltages at a low rate (millisecond).
---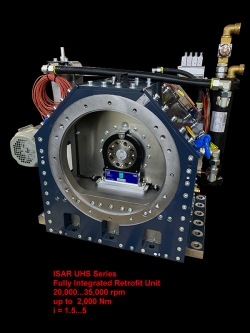 Starting with first adapter gearboxes for aircraft test stands in 2010, Isar Getriebetechnik has since become a reliable supplier of test rig gearboxes for the automotive industry as well. Focusing on projects with highly demanding operation conditions, the Isar team has developed different gearbox layouts especially for e-mobility testing applications.
---
LaunchPad Spin makes European debut
AB Dynamics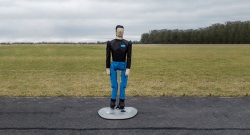 AB Dynamics will showcase its new vulnerable road user (VRU) target platform, the LaunchPad Spin. This latest innovation is highly maneuverable, allowing it to replicate challenging urban test scenarios with dynamic movements to cover increasingly complex and realistic testing.
---
Snowmaking systems for industrial testing
TechnoAlpin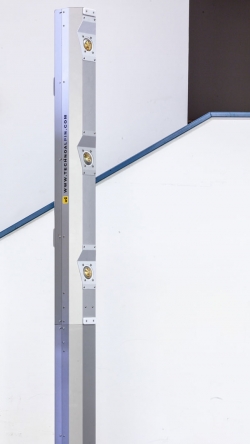 TechnoAlpin has developed customized snowmaking technologies for testing the resistance of products and components in winter conditions. Prototypes can be tested faster, more frequently and with guaranteed reproducibility. The various snowmaking technologies are suitable for different test scenarios and thus customer needs.
---
Digital twins, high-fidelity simulation
Morai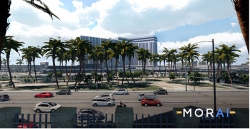 Morai will showcase its newest version of the simulation platform, Morai SIM, at Automotive Testing Expo 2023. Morai Sim: Drive has been designed specifically for autonomous vehicles and utilizes the powerful Unreal Engine, providing enhanced graphic quality and a more realistic digital twin environment for testing and development.
---
Integrating motorcyclists into PGMS
mm-lab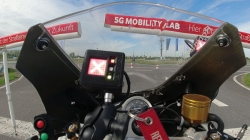 Just as on public roads, motorcyclists are among the most vulnerable road users on proving grounds. In addition to its Proving Ground Management System (PGMS), mm-lab has developed a solution to integrate motorcyclists into its PGMS to increase their safety.
---
Active Load Emulator for testing EV inverters
LG Electronics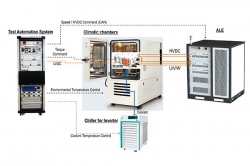 LG Electronics has launched a new Active Load Emulator (ALE) for testing EV inverter performance. The ALE contains a battery emulator, two motor emulators and two robust resolver emulators that are resistant to disturbance. The ALE is 1,250 x 2,000 x 1,290mm (W x H x D). As it utilizes a water cooling system, it is smaller and quieter than dynamo systems.
---