Speaker Details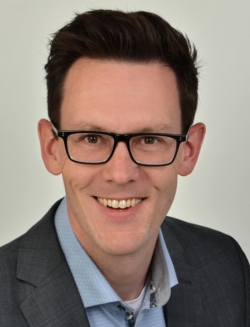 Andreas Zell
Dr. rer. nat Andreas Zell completed his studies in experimental physics in 2006 and continued his investigations as a scholarship student at the German graduate school foundation in the nonlinear flow behavior of diluted polymeric solutions to be awarded his PhD by March 2010. In April 2010 he started working at G+H, as a project manager in the sector of noise cancelation for gas turbine power plants, taking over responsibility for internal product management in 2016. In 2020 he was assigned the lead for two different business units at G+H – vibration isolation products and measurement services – with the aim of building up an Acoustic Competence Center, physically as a laboratory complex and knowledge-based within G+H.
---
Presentation
The G+H Acoustic Competence Center: a unique acoustic testing facility
Close to Mannheim, Germany, G+H's Acoustic Competence Center (ACC) provides multiple acoustic laboratories to serve internal R&D and validate customers' materials. Two absorbing rooms, one with wedge absorbers, one with flat absorbers, act either as full- or hemi-anechoic spaces per ISO 26101. The heavy-duty foundation in the hemi-anechoic chamber allows quantifying test objects with a load up to five tons per square meter down to a frequency limit of 30Hz. A setup of four reverberant rooms, all connected by various openings for different specimens, completes the coverage of the acoustic needs in civil engineering through the application of standards like DIN EN ISO 354, DIN EN ISO 3741 and DIN EN ISO 10140ff. Customized examinations and auxiliary investigation methods like a silencer duct per DIN EN ISO 11691, impedance tubes per DIN EN ISO 10534-2 and flow resistance measurements per DIN EN ISO 9053 are supported as well.