Speaker Details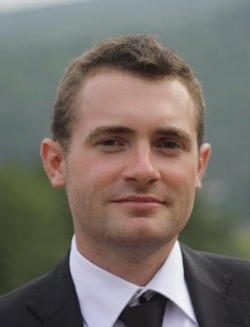 Julien Ley
Julien has been sales engineer at Greenmot for three years. Fluent in French, English and German, he takes care of the customer relationships for the testing department and advises Greenmot clients on their specific test programs: PWT analysis, consumption, pollutant emissions, WLTC, ISO10263, benchmark studies, Euro7, etc. After his master's degree at the ESTA Belfort, a graduate school for business and technology in France, Julien worked for more than 10 years in the automotive, off-road and industry fields at an international level. This makes him a privileged interlocutor for discussions on innovative test specifications.
---
Presentation
How the test environment can be managed to get repeatability
One of the main challenges of a test laboratory is to provide data with the utmost level of precision and repeatability to customers. With more than 10 years of experience in the field, Greenmot has built a very specific methodology to address this. The methodology involves mastering every aspect of the test performance: environment (hub dyno climatic test cells) + driving (automated G-Robot) + instrumentation (w/ in situ setup) + refueling solutions (in-house w/ HP charger, H2 refills…). Today, Greenmot works on a regular basis with OEMs from all industries: passenger cars, commercial and industrial vehicles, defense, off-road and construction vehicles.