Speaker Details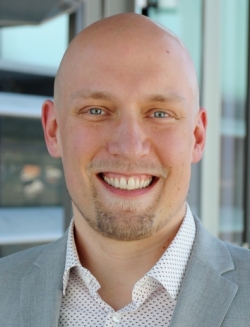 Philipp Schurig
Dr Schurig works for Pfeiffer Vacuum as a leak detection business development manager. Within this role, he helps his customers from the automotive and battery manufacturing industries to successfully solve their demanding leak detection challenges. With his deep technical and economical understanding, where he additionally benefits from his education (Dr. Rer. Nat. in nature science; MBA), he is able to support the customer in achieving the targeted cycle time and reaching the desired quality level by choosing the right leak detection method (air versus tracer gas).
---
Presentation
Tackling the tightness challenge: the choice between air and helium
The number of battery- or fuel cell electric vehicles (BEV/FCEV) sold rises continuously. However, leak test systems and procedures used in corresponding production processes are still evolving and have not yet reached the same level of maturity as the procedures in the manufacture of combustion engines. Some failure mechanisms allow easy identification via air testing technologies. Where leak testing with air meets its limitations with respect to sensitivity or environmental influences, tracer gas methods are the logical alternative. The presentation will discuss the challenges based on selected examples and highlight best practice for respective leak detection solutions.