Speaker Details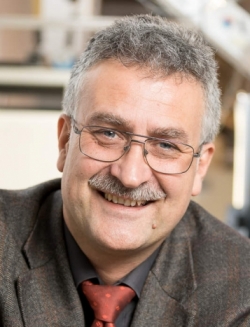 Lutz Bruderreck
Lutz studied precision engineering equipment design at TFH Berlin. He has been at TechnoLab since 1995, and has been managing director for business unit analytics since 2001. Lutz's main focus is on investigation of electronics with lead-free solders. He has PCB, damage analysis and damage simulation qualifications and has been a member of the advisory board of iBFE (Fachverband für Bleifreie Elektronik) (the professional association for lead-free electronics) since 2002. Lutz has been a member of the DKE German Commission since 2007, focusing on electrical engineering electronics information technology; K682 assembly methods for electronic assemblies - IEC TC 91; AK automotive electronics; and K511 safety of electrical household appliances - IEC TC 61.
---
Presentation
Evaluation of press-in connections for increased safety requirements
Press-in connections are state of the art for safety-critical applications in automotive applications. The current IPC and IEC regulations have so far made insufficient reference to this aspect. In this presentation, case studies are used to consider criteria relevant to evaluation in the findings of non-destructive testing and metallographic preparation. This also applies to the evaluation of the deterioration of insulation paths. Additionally, the significance of the features and criteria found is presented from the point of view of a third-party laboratory for product qualification and failure analysis.