Speaker Details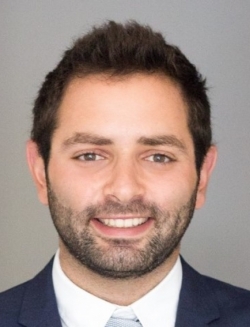 Walid Baroud
Walid is in charge of developing solutions for automotive testing and development. He graduated from IFP-School (ENSPM) with a degree in powertrain engineering and from the Lebanese American University (LAU) with a degree in mechanical engineering with high distinction. Walid started his career in 2014 as a researcher in automotive simulation, developing hybrid control strategies. For the past three years, he has been in charge of the development of test bench and battery test center solutions at FEV STS.
---
Presentation
Battery testing: what we have learned so far
As one of only a few players in the world to both build and operate vehicle battery test centers, FEV has gained significant insight into the creation and ongoing optimization of such facilities. In this presentation, FEV's Walid Baroud explains what the company has learned on its 15-year journey to becoming one of the world's leading battery test system integrators. Key topics and takeaways will include how proven test bench design results in low acquisition cost and high energy savings; FEV's USP: highly efficient operation with minimum downtime; and open and easy to maintain systems.