Speaker Details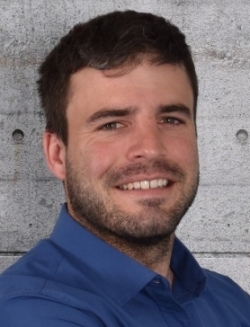 Yves Gerster
Yves started his professional career as an aerospace engineer for Pilatus Aircraft in Switzerland. He has held several engineering roles in mechanical systems engineering, testing and certification. Since testing and certification knowledge translates well into other industries such as automotive, Yves moved into the more dynamic and innovative field of real-time testing in a new role as an industry manager at Speedgoat. For the last two years, Yves has helped push the boundaries of innovation in the automotive industry through innovative design and test methods.
---
Presentation
Enabling innovation for automotive HIL testing and control design
This presentation explains how you can accelerate innovations in the automotive industry with real-time simulation and testing using Speedgoat solutions. Speedgoat enables you to prototype and test complex control algorithms using full-vehicle simulation. By building a virtual environment for safe and realistic testing and verification, you can reduce prototype testing costs. Examples will demonstrate how you can test vehicle components via hardware-in-the-loop simulation. Learn about Speedgoat's extensive I/O and protocol support for vehicle networks based on CAN, CAN-FD, or FlexRay. Also, experience current technological trends, such as electrification and assisted driving, together with Speedgoat's enabling solutions.