Speaker Details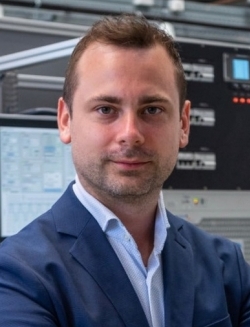 Andreas Renelt
Andreas studied electrical and information technology in Berlin, earning his bachelor of engineering degree. Afterward, he concentrated on the development of power electronics with a focus on EMC design at Stamer Musikanlagen in Sankt Wendel. At this point, he found his enthusiasm for testing devices. After his MA he started his career at EDAG Engineering in Fulda. Andreas developed new testing methods for normative EMC testing on automotive HV connectors and is a member of the VDA working group for cables and connectors. Today he manages a large test field for components of electrical powertrain at EDAG Ingolstadt.
---
Presentation
Agile development versus time-killing validation process
Development processes in electrical and electronic designs are becoming more and more agile through modern methods like Scrum or feature-driven development. Therefore, validation processes are more and more time-consuming. The presentation will show possibilities and methods in the testing process to get faster results in lifecycle testing by iterative testing and adapting in an agile way. To increase agility in validation and testing methods, one concept is explained with a concrete example of performing lifecycle tests on a rotor/stator of an electrical machine with a new, innovative test bench (reduced from around 5000 hours to 700 testing hours).