Speaker Details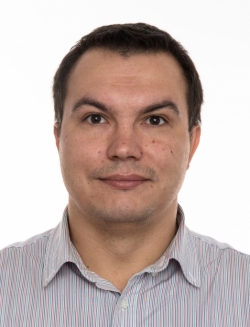 Ionel Ghita
Ionel Ghita is a technical specialist at Keysight Technologies, in charge of the technical aspects of our test solutions for Automotive and Industrial applications. He graduated from Polyethnic University in Bucharest with BoS in Industrial Automation and Computer Science. He has vast experience in wireless communication systems, application delivery, network security services, and Time-Sensitive Networking.
---
Presentation
Keysight automotive ethernet network test solutions
Keysight Technologies will discuss methodologies to test network timing and TSN (Time Sensitive Networking). We will cover testing time synchronization (802.1AS), traffic shaping (802.1Qav,802.1Qbv) and frame preemption (802.1Qbu). In addition, we will discuss OPEN Alliance TC8 an TC11 conformance testing. Finally, we briefly discuss network security leveraging MACsec (802.1AE).