Speaker Details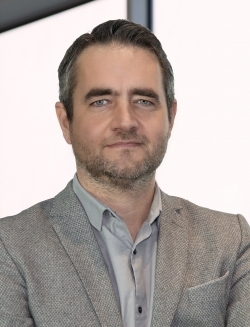 Szilárd Jósvai
Szilard Josvai graduated as a vehicle engineer. As a system development engineer, he started his professional career at ThyssenKrupp Presta in Hungary. In 2007, he moved to Germany and began to work at Schaeffler Technologies in Herzogenaurach as a mechatronical specialist. His department developed electromechanical chassis systems e.g., rear-wheel steering, active roll stabilizer, ride height adjustment, etc. He was responsible for system integration of internal and external prototype vehicles, including proving ground activity. In 2019, he returned to Hungary to support the ZalaZONE proving ground project.
---
Presentation
Vehicle dynamics - ADAS - AD triangle in automotive testing
Besides fulfilling the conventional (vehicle dynamics-focused) automotive testing requirements, ZalaZONE was designed to offer ADAS and AD testing opportunities. After three years of upramping track operation, based on our customers' testing activity and needs, ZalaZONE is trying to make forecasts for the next decade in this relation, determining trends of track users' interests. The currently well-separated vehicle dynamics, ADAS, and AD areas tend to overlap; their intersections could be interesting. ZalaZONE has various potential use-case for these varied disciplines, including the combination of track modules, test equipment, other track infrastructure, and objects.