Speaker Details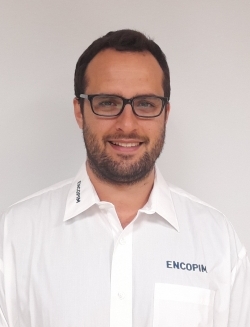 Daniel Ruiz
Daniel Ruiz has a Masters of Science in Industrial Engineering specialized in Electronics and Automatisation (2013, Universidad Carlos III of Madrid). He has been working at ENCOPIM in the development of control systems for crash simulation test systems. As business development manager, he is responsible for leading crash simulation projects from technical sales advise up to the commissioning and training phase.
---
Presentation
Battery impact and crash simulation
Currently, regulations for automotive battery systems include three types of mechanical tests meant to assess the safety of batteries during a crash: shock, mechanical integrity and penetration tests. However, requested velocities on these tests are relatively low, and just assess, for instance, the potential damage to the battery system when the car is driven against a bollard or crosses a deep gutter. To simulate realistic crash conditions, tests should be conducted at much higher velocities than the regulatory standards request. In addition to adapting these tests to more realistic conditions, the relevant parameter to be accurately controlled is no longer only acceleration, it is either velocity or position, and traditional crash simulation controls do not meet these requirements. New developments on testing systems to overcome above limitations will be presented.