Speaker Details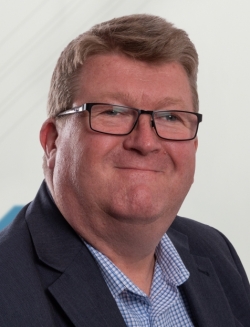 Steve Whelan
Steve graduated from Imperial College, London with an honours degree in Mechanical Engineering. He joined Ricardo, specializing in diesel powertrain and combustion R&D. In 2005 he left Ricardo as a global service director in powertrain and vehicle calibration. From 2005-2016 Steve served as technical director of clear air power, delivering low-carbon heavy duty truck solutions. In 2016 he joined Tata Technologies as global powertrain director where he led both ICE and electrified propulsion programmes. Steve is now part of the global HORIBA solution development team and head of the advanced propulsion Application Centre based at Horiba MIRA in the UK.
---
Presentation
Digitalisation of propulsion system development for emissions compliance
HORIBA Intelligent Lab - Propulsion system performance and emissions were predicted using dynamic empiricals models obtained through a high-fidelity transient characterisation of a contemporary turbocharged diesel engine across the regulatory operating space of altitude and temperature described in Euro 6d RDE testing regulations. These models were coupled with IPG CarMaker software enabling controlled, reproducible virtual test driving of both stochastic real-road and targeted edge-case scenarios for a light-duty passenger vehicle. The described methodology allows for a physical testing reduction of >70% for a single vehicle programme.