Speaker Details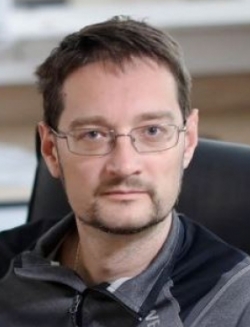 Jure Knez
Dr Jure Knez, 47, born and raised in Trbovlje, Slovenia, earned his Ph.D. from Faculty of Mechanical Engineering at University of Ljubljana as one of the youngest doctoral students. Instead of pursuing an academic career he became one of the most renowned innovators and entrepreneurs in Slovenia. In 2000, he and three partners founded a company called Dewesoft. In two decades Dewesoft grow into an award winning company in technological, business and HR front. Dewesoft provides its customers with test and measurement solutions recognized in industries worldwide. Based in Slovenia, employee-owned, and completely self-financed, Dewesoft transforms customer needs into products that deliver the fastest, most efficient, and intuitive user experience possible. In 2022, when Dewesoft and HBK established a joint venture Blueberry as a joint development company for a non-compete software development kid, he took on a role of CEO of the Blueberry DAQ. Giving back to the community is of great importance to Jure. Hence he founded another company Katapult. Katapult is an incubator that helps start-up companies when they are most vulnerable - in their beginnings.
---
Presentation
Blueberry - open data acquisition platform by HBK and Dewesoft
Blueberry will work on backbone standardization for new generations of data acquisition systems by delivering designs and firmware source code. The "Blueberry Standard" defines ways to communicate, operate and its function. It is based on industry standards including PCIe, TSN, IEEE1588v2, OPC UA. The Blueberry SDK is a simple to use Software Development Kit. It allows users to discover, configure and receive data from any Blueberry-compatible instruments in programming environments like C++, C#, Python, or LabVIEW and can be used with various operating systems like Linux, Windows, and Mac OS. Find out how fruit will change test and measurement.