New products on show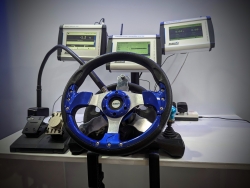 Sushma is developing wheel force transducers (WFT) in cooperation with the International Centre for Automotive Technology (ICAT) in Manesar under the Make in India initiative (Atmanirbhar Bharat) funded by the government of India's Ministry of Heavy Industries. The project is due to be completed by the end of 2024.
---
DAY 2: Dynomerk Controls demos its latest ADAS calibration solution
Dynomerk Controls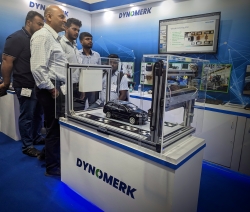 Building on its expertise in end-to-end testing systems for the two- and three-wheel industry, Dynomerk has begun supplying end-of-line ADAS calibration equipment to car manufacturers. The company has a scale model of the system on display at its booth.
---
DAY 2: Ascott Analytical Equipment demonstrates its innovative CC450iP chamber
Ascott Analytical Equipment
Ascott Analytical Equipment, a leading global manufacturer of salt spray and corrosion test chambers, has been at the forefront of test chamber design for more than 35 years and is demonstrating its latest innovative chamber, the CC450iP, at the expo.
---
DAY 2: Saraswati Dynamics highlights its new power module with 27kVA power rating for vibration testing
Saraswati Dynamic (Sdyn)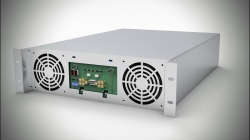 Saraswati Dynamic (Sdyn) is in Chennai with its latest product for vibration testing of batteries and other products, made possible with a new-generation power module with a 27kVA power rating.
---
DAY 2: ZF showcases R&D e-mobility test bench
ZF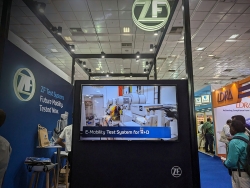 ZF Test Systems has refined its well-known e-mobility test bench set that can be used to test complete electric drive axles, electric motors and electric axle drives. The core component of the modular test bench is a drive module with an oil-cooled synchronous motor.


---
DAY 2: Integrated and comprehensive physical test solutions from HBK
HBK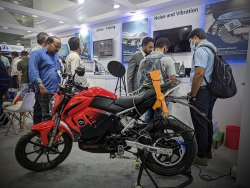 HBK is in Chennai to share how its products and solutions deliver confidence in all aspects of product design, development and deployment, from aerodynamic testing to durability analysis and electric powertrain testing.


---
DAY 2: Ono Sokki India showcases sound and vibration analysis and highly accurate mass flow measurement for CO2 reduction
Ono Sokki India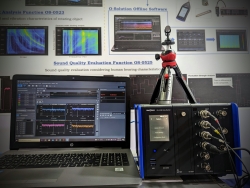 Ono Sokki India, a leading manufacturer of measurement and testing equipment, is in Chennai to highlight its O-Solution/DS-5000 sound and vibration analysis system and explain how its mass flow measurement solution provides accurate and reliable measurements of the mass flow rate of air entering the engine, thus playing a crucial role in improving the energy efficiency of internal combustion engines.
---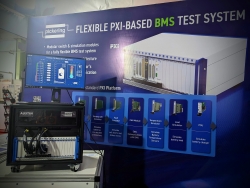 Pickering Interfaces, a leading provider of modular signal switching and simulation products for electronic test and verification, is showcasing its EV battery management system (BMS) at its booth.
---
Automotive Testing Expo India 2023 is officially open!
The show is officially underway – Knowledge Partner ARAI leads opening ceremony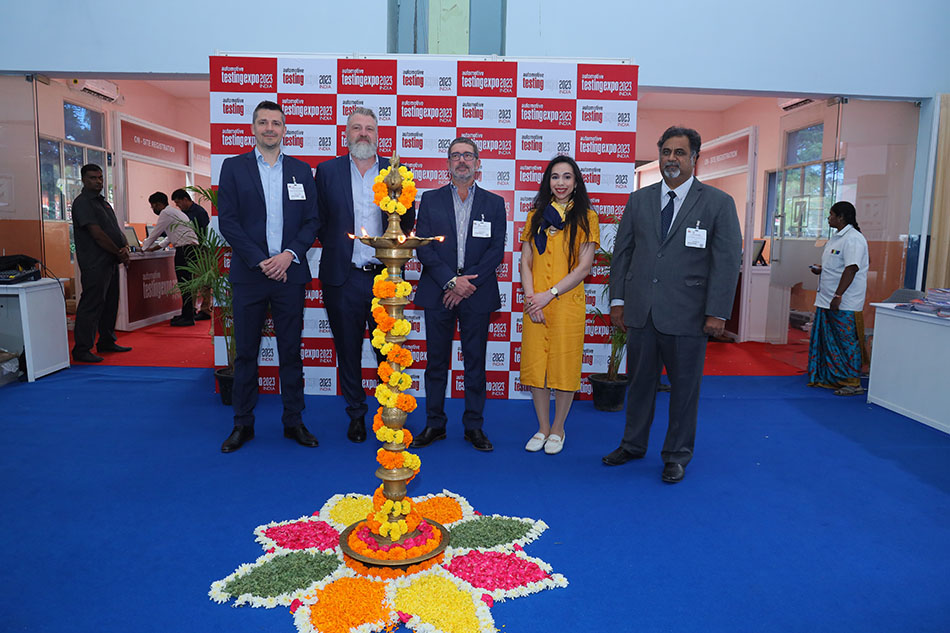 The India edition of global exhibition Automotive Testing Expo is now open in Chennai. Knowledge partner ARAI led the opening ceremony this morning (Tuesday, April 18) at the CTC Complex before the show opened at 10am.

Esteemed guest Nitin Dhande, ARAI's senior deputy director and head of business development and corporate planning, was joined at the ceremony by members of organizing company UKi Media & Events: Dominic Cundy, event director; Jason Sullivan, senior sales manager; Tom Neville-Towle, sales manager; and Charlotte Iggulden, head of marketing (automotive events).
---
Strategic partnership enhances fuel cell testing capabilities
iASYS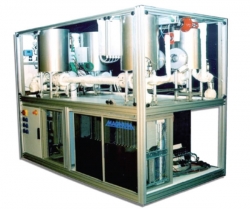 iASYS Technology Solutions, an Indian multinational company focused on end-to-end product validation and testing management systems (PVM), has acquired Milan, a fuel cell and electrolyzer testing business from Magnum GmbH. This strategic acquisition will allow iASYS to combine its core domain knowledge of fuel cells and electrolyzer testing with a complete PVM platform to create next-generation, state-of-the-art fuel cell testing solutions.
---
Day 1: Polytec showcases high-resolution, non-contact measurement solutions for challenging surfaces
Polytec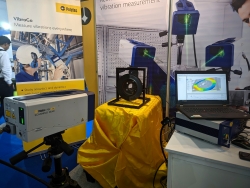 A pioneer in non-contact laser vibrometry, Polytec is showing its latest PSV vibrometer with patented QTec technology that gives users an advantage when measuring automotive components on difficult surfaces.
---
Day 1: Instron India demonstrates its state-of-the-art noise detection test system and new 6800 EM test system
Instron India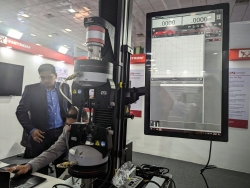 Instron's 6800 and 3400 series of EM (electromechanical) systems have enhanced features such as smart-close air kit, collision mitigation and built-in safety coaching to make its test systems simpler, smarter and safer.
---
Day 1: Technology Presentation Stage: Welan Technologies demonstrates the versatility of pressure mapping systems
Welan Technologies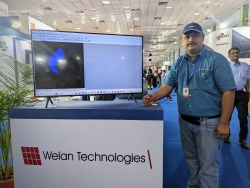 In a presentation at 14:40 on Day 1 of the expo, Ishan Rahalkar, team lead at Welan Technologies, will reveal the many benefits of Tekscan's pressure sensors for automotive testing and measurement.
---
Day 1: Keysight reveals expanded e-mobility portfolio and its innovations in radar scene emulation
Keysight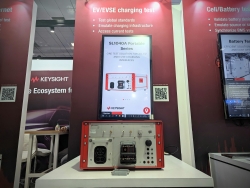 Keysight is in Chennai to share how its recently expanded e-mobility test portfolio helps electric vehicles and EV supply equipment conform to global standards for operational safety and performance, as well as the benefits of its radar scene emulation.
---
Day 1: MEA Testing Systems' IDS load-less, inertial dynamometer identifies previously undetectable electric motor faults
MEA Testing Systems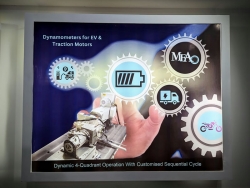 MEA Testing Systems is at Automotive Testing Expo India to share how its patented MEA IDS load-less, inertial dynamometer measures the complete performance of electric motors and EVs to provide dynamic and static results unobtainable with traditional, mechanical dynamometers.
---
Day 1: Horiba showcases how infrared spectrometry can accurately measure pollutants in vehicle emissions
Horiba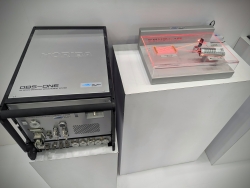 Horiba is in Chennai to share how its new IRLAM analyzer can measure gases accurately in real time, which was previously difficult to do with conventional infrared gas analysis technology.


---
Day 1: Envisys showcases its ETB-Series environmental test chambers for battery testing
Envisys Technologies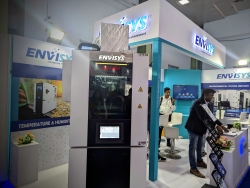 Envisys Technologies is in Chennai to highlight the importance of conducting environmental tests on automotive battery packs, modular cells, and lithium-ion batteries to ensure their safety, reliability, and durability.
---
DAY 1: Pickering Interfaces showcases modular signal switching and simulation for electronic test and verification
Pickering Interfaces / VigVen Tech Mark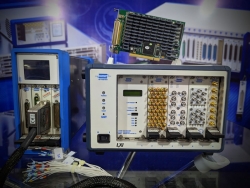 Pickering Interfaces, in collaboration with its local agent, VigVen, is showcasing its wide portfolio of modular signal switching and sensor simulation for electronic test and verification.


---
Next-generation infrared gas analysis technology
Horiba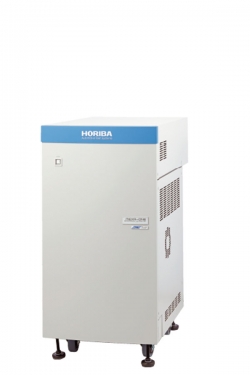 Horiba has succeeded in developing a new measurement technology, and proprietary method of Infrared Laser Absorption Modulation (IRLAM) and putting it into practical use.
---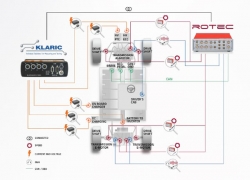 Investigations on electric powertrains present engineers with new challenges as torsional vibrations from electric motor and gearbox result in noise problems and might lead to mechanical failures.
---
Electric Vehicle Charge Analyser/Simulator and Particle Velocity Based Intensity Probe
Aimil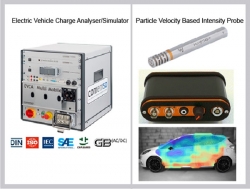 All charging standards in one compact and portable system ready for use with extensive test libraries and seamless simulation functions. It combines the four most common charging standards.
---
Book launch: Guide to EV/energy storage lithium-ion battery manufacturers
Tirame Technology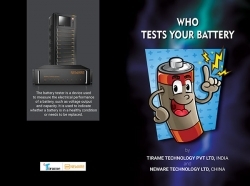 As a leading reliability test lab located in Chennai, Tirame Technology has been providing product level testing for more than a decade.
---
V&F mass spectrometers for online, real-time, hydrogen and gas phase analysis
Madhuchitt Industries

Madhuchitt Industries offers innovative mass spectrometer based measuring instruments for online, real-time, gas phase analysis from V&F, Austria, with applications in the automotive industry.
---
Model LIT MK 720 Battery Test Chamber
Flexitest - Binder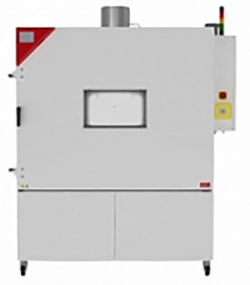 Flexitest, in partnership with Binder GmbH, offers cutting-edge EV battery testing capabilities, including a state-of-the-art climate chamber. The climate chamber allows them to simulate a wide range of environmental conditions, from extreme heat to frigid cold, to ensure that electric vehicle batteries can perform reliably in any climate.
---
Preview of new four-wheel mover solution Stringo
Stringo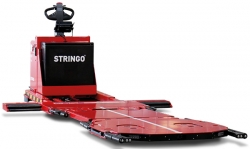 There has recently been increased demand from various sectors of the automotive industry for solutions that enable four-wheel vehicle moving.
---
Datalogging and analysis for vehicle development
DriveTech Intelligence 
Stellar is DriveTech Intelligence's technology for rapid and precise development in automotive testing, bringing accurate insights into automotive testing data at lightning-fast speed. T
---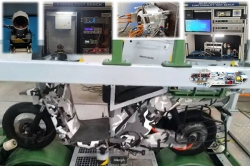 With trends moving toward 'technology push and market pull', Melz will introduce its new custom-built test rigs for EVs, including sensors and modules, at this year's expo.
---
Test solutions for EVs and ADAS
Keysight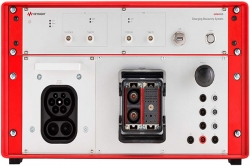 Keysight provides automotive industry designers with the latest innovations in design and test solutions to help create high-quality, high-performance products.
---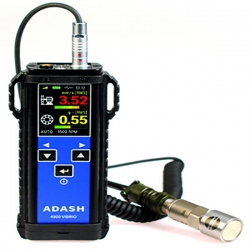 A4900 Vibrio M is one of the world's finest vibration diagnostic meters, widely used in the automotive industry.Škoda uses the vibration analyzer by Adash to diagnose the reasons for high vibrations in machinery.
---
New brake emissions tester for any driving profile
ZF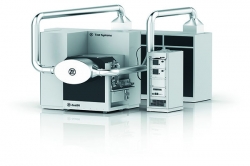 To investigate the influences on the emissions behavior of passenger car vehicle brakes, it is vital to have realistic, reliable and reproducible test bench measurement data.
---
Quick connectors for automated leak testing
WEH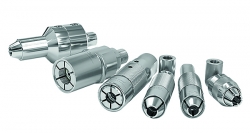 Many automotive components need to be checked during the production process for proper sealing and correct functioning but without causing disruption. As quantities of components sometimes need to be tested, the efficiency of such tests is a very important factor. For this reason, it makes sense to automate test processes.
---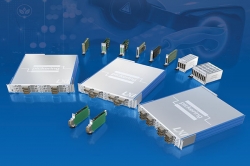 As the industry evolves to an electric vehicle strategy, so does Pickering Interfaces. The company has supplied modular switching and simulation to the automotive industry for over 35 years. Its culture is to listen to customers' needs and design a product that solves their switching and simulation problems.
---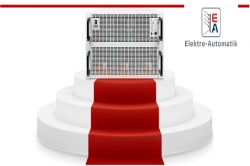 Technocomm is proud to showcase Elektro-Automatik's new EA-10000 Industrial Series, capable of 60kW in 6U and 30kW in 4U. With up to 300kW in a single box, it features high power with small volume.
---
Software development tools in safety-critical applications
Tasking Germany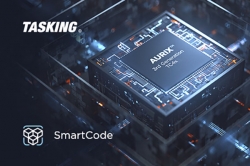 Embedded software development specialist Tasking will be showcasing its solutions live at the expo in Chennai.ISO/SAE 21434:2021 Road vehicles – Cybersecurity engineering is the future automotive security standard and is essential for automotive product development and all related processes.


---
New electromechanical and electrodynamic actuators
Step Lab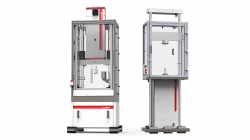 Step Lab will present its new products based on electromechanical and electrodynamic actuators and technological challenges in the field of dynamic applications.

---
EV test solutions for diverse applications and more
SAJ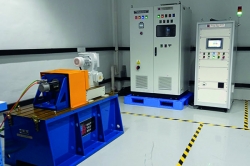 A pioneer in automotive testing technology for over 53 years, Indian company SAJ has a global presence with 6,500 installations based with more than 750 esteemed customers. Its diverse product portfolio comprises engine, vehicle and transmission test systems; customized special test rigs; containerized testbeds; and EV test solutions.
---
Vibration measurement on difficult surfaces
Polytec
Stop by Polytec's booth to see how its PSV vibrometer with patented QTec technology gives users an advantage when measuring automotive components on difficult surfaces.
---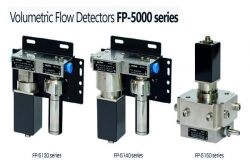 At this year's expo, Ono Sokki India will be showcasing both its sound and vibration analysis system, O-Solution/DS-5000, and its highly accurate mass flow measurement system that contributes to fuel efficiency (CO2 reduction).
---
IDS load-less, inertial dynamometers for EVs
MEA Testing Systems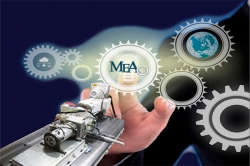 The patented MEA IDS load-less, inertial dynamometers are cutting-edge solutions for measuring the performance of electric motors and EVs. This innovative technology offers several advantages over traditional, mechanical dynamometers.
---
New EM and noise detection test systems
Instron India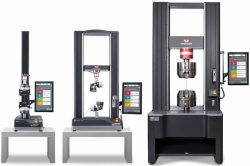 Aiming to make its test systems simpler, smarter and safer, Instron has introduced the 6800 and 3400 series of EM systems with enhanced features such as smart close air kits that eliminate pinch hazards from the use of pneumatic grips, collision mitigation and built-in safety coaching that guides operators through tests and helps them stay safe.
---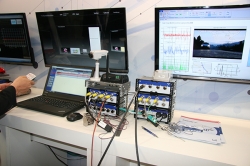 In addition to demonstrating a fully instrumented two-wheel vehicle at the expo, HBK will showcase its eDrive, a dedicated testing solution for electric and hybrid drives that helps optimize efficiency and gain a competitive edge.
---
Cloud-based operations and cybersecurity solutions
ETAS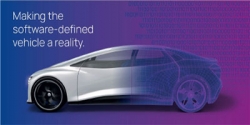 The automotive industry is undergoing a transformation to make the software-defined vehicle a reality. In the automotive development cycle, testing and validation account for more than half the embedded system development costs. At the same time, process efficiency and product quality depend on test, validation and calibration maturity.
---
Lithium-ion battery testing
ESPEC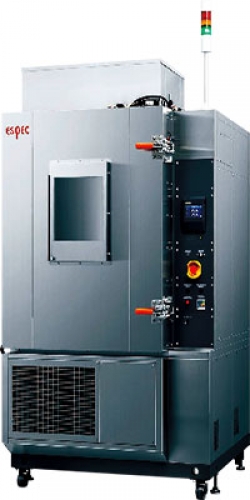 ESPEC has been a world-leading manufacturer of environmental test chambers for reliability and durability testing for more than 50 years. The company has a full line-up of products ranging from true-benchtop to walk-in and drive-in chambers to accommodate various test samples and quantities
---
Environmental test chambers for battery testing
Envisys Technologies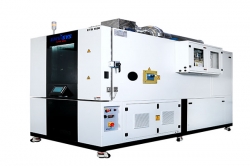 Envisys Technologies' ETB- Series environmental test chambers for battery testing by Envisys Technologies are designed for the environmental testing of automotive battery packs, modular cells and lithium-ion batteries.
---
1,120kW cross-drive transmission test stand installed at Indian army base
Dynomerk Controls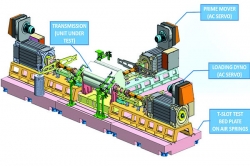 Dynomerk Controls, a sSpecialists in customized dynamometers, Dynomerk Controls recently provided the army Indian Army with a turnkey testing solution for the power-packpower pack of newly inducteda new self propelledself-propelled tracked howitzer (SPH) tank.
---
Sensors and tools for EV battery testing, new automated calibration system and sound and vibration measurement
DJB Instruments and Prosig (CMTG)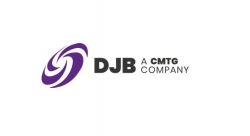 DJB Instruments and Prosig are both companiesmembers of worldwide global engineering group CMTG, CMTG. DJB has launched a line of isolated base sensors for automotive EV battery testing and other applications that require electrical isolation of the sensor from the test specimen.
---
Portable EV powertrain analyzer
Dewetron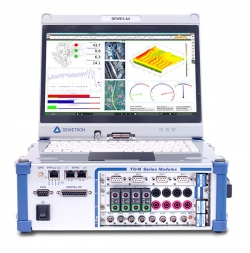 A reliable partner for data acquisition challenges, Dewetron will be showingshow visitors its DEWE3-A4 (ultra)-portable electric powertrain analyzer, DEWE3-A4, featuring high voltage and current inputs for fast and, accurate electrical power measurements.
---
Real-time test and validation solutions
Aaron Instruments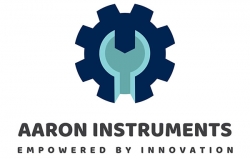 At Automotive Testing Expo India, Aaron Instruments will showcase its expertise in test and validation solutions for static and dynamic measurement solutions in real-time conditions. Since its incorporation in 2012, the company has become one of the leading suppliers and service providers for a wide range of test and measurement products.
---
Four-quadrant grid simulator and power amplifier
Aarjay International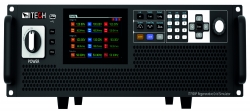 The IT7900 series is a programmable, four-quadrant grid simulator. It is also a four-quadrant power amplifier, which can be used to test various grid-connected equipment.
---