Speaker Details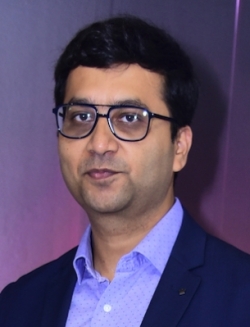 Sadaf Siddiqui
Sadaf A Siddiqui is a leading technical marketing manager for IoT, quantum computing & automotive electronics with Keysight Technologies India. He works very closely with automotive, academic & government research institutes as well as private organizations working in some of these cutting-edge technologies and application areas. He has more than 18 years of work experience in the test & measurement, embedded and software industry domain.
---
Presentation
Bring the automotive future to reality - faster and better
The automotive segment has seen major technological advancements in electronics as well as electrical side. New work areas such as safety, connectivity, fuel efficiency and e-mobility are bringing a paradigm shift in the entire ecosystem. From grid to road, from research houses to manufacturing, everyone is eyeing the decade for major evolution. This paper will highlight some of the technology advancements, best practices and how India can make a significant leap in this direction.