Speaker Details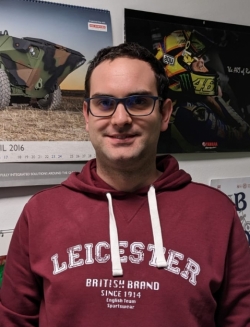 Claudio Maroni
Claudio got his mechanical engineering Bachelor's degrees in 2016 at Politecnico di Milano. In the same year, he joined Soluzioni Ingegneria, working as testing engineer for vehicle performance and ADAS systems. Since 2021, he is responsible for agricultural applications and is leading engineer for the simulation platform AgriSIm.
---
Presentation
AgriSIm, the agricultural vehicle dynamics and precision farming simulation platform
Over the last few years, tractors have evolved into complex, technological and smart operating machines, capable of renewing and revolutionizing the farming procedures. The community is particularly observant to environment, health and sustainability and has launched the Green Deal with the goal of reducing drastically the pesticides and chemicals used in agriculture, among other actions contained in the Farm to Fork strategies. AgriSIm is an agricultural simulation environment that allows the co-simulation of agricultural convoy vehicle dynamics along with precision farming operations, thus replicating the smart farming routines in the virtual world.