Speaker Details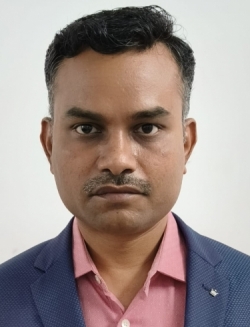 Ramesh Krishnan Narayanan
Ramesh Krishnan Narayanan founded MaxEye Technologies in 2011 with an objective to build a global test and measurement products and solutions company. Today the company has a presence in three locations (Bengaluru, Chennai and Pune) offering test solutions globally for autonomous and connected electric vehicles, RF and wireless test. He has more than 24 years of experience in the various wireless, electric vehicle, RF test and measurement products. Before founding MaxEye, Ramesh worked with National Instruments, L&T Infotech, Sasken and Epigon Media Technologies. Ramesh holds a Master Degree in Electrical Engineering from College of Engineering, Guindy, Anna University, Chennai.
---
Presentation
e-Mobility testing | significance, approach and advantages of hardware-in-the-loop testing
As new technologies emerge, auto manufacturers and suppliers face more test challenges to ensure their electric vehicles, components are safe and meet international standards. MaxEye Technologies offers e-mobility test solutions for the battery, battery management system (BMS), inverter, charging interfaces of EV OBC and EVSE. Hardware-in-the-loop (HIL) testing provides a way of simulating sensors, actuators and mechanical components in a way that connects all the I/O of the ECU being tested, long before the final system is integrated. The objective of this presentation to discuss in detail the significance, approach and advantages of HIL testing of electric vehicles.