Speaker Details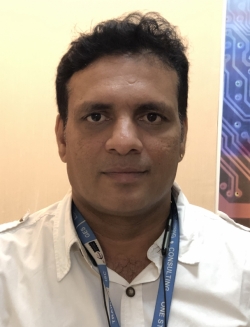 Deepak Gowda
Deepak Gowda is Computer Science Engineering graduate from VTU. He is an expert & experienced technical support professional in embedded testing tools domain. In his present key role as Senior Manager, he extends his expert technical support and services to leading design houses, OEMs and ODMs in different technology verticals in India for Lauterbach Debug Tools. He handles top automotive design companies in India as his focus accounts to ensure on-time and satisfactory technical support. His vast experience coupled with intensive regular trainings by Lauterbach enables him to be a reliable resource for pre & post-sales technical advisor and trainer.
---
Presentation
Advanced debug and test solutions for automotive systems
Modern automotive software development workflows power through different phases like developing the software, debugging the software in real time and testing the software on the ECUs. We will mainly focus on the debugging tool from Lauterbach which can help us in debugging and tracing. The Lauterbach Trace32 tool helps us in debugging bare metal applications, OS-aware debugging, Flash programming, profiling and code coverage. The Lauterbach Trace32 tool qualification support kit (TQSK) offers a convenient and comprehensive way to certify the Trace32 tools based on ISO 26262 standards. Trace32 can be integrated with third-party calibration tools.