Speaker Details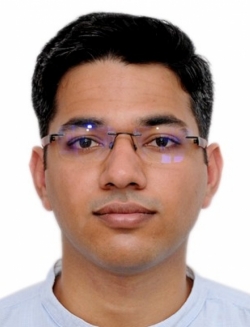 Utsav Sharma
Utsav Sharma (M'17) is an application engineer in Hioki India Pvt. Ltd. He received the B.Tech. degree (Hons.) in Electrical Engineering from Aligarh Muslim University (AMU), Aligarh, India in 2014 and the M.E. degree (Hons.) in Electrical Engineering from Punjab Engineering College (PEC), Chandigarh, India in 2017. He has published more than 15 research papers in reputed IEEE transactions and esteemed international conferences, during his Ph.D. in Electrical Engineering from Indian Institute of Technology Delhi (IITD), New Delhi, India. His areas of interest include bidirectional electric vehicle supply equipment, DC-DC converters, AC-DC converters, and power quality of electric vehicle chargers.
---
Presentation
Electrical testing for automobiles
The transition from conventional to electric vehicles (EVs) has resulted in a significant shift in automotive safety standards. This shift aims to accommodate the unique features of EVs, such as the electrical powertrain system, high-voltage battery packs, and regenerative braking systems, which require new safety regulations to ensure compliance with international standards. Consequently, the automotive industry has to adapt to these new safety requirements to guarantee the safety of users. To this end, Hioki's solutions have emerged as preferred choice for automotive manufacturers and certification agencies worldwide due to their proven track record. This presentation will discuss these state-of-the-art solutions.