Free-to-Attend Technology Presentation Stage
---
Day 1: Tuesday, October 24 - morning session
Moderator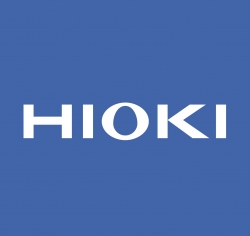 Barry Bolling
Senior Application Engineer
HIOKI USA Corp
USA
10am
Driving the future of data acquisition: Insights from imc´s new DAQ platform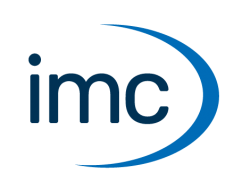 Klaus Kister
Application Engineer
imc Dataworks
USA
We'll take a look at the most relevant requirements of DAQ systems by comparing and discussing different implementation concepts, with a focus on the role of the PC, modularity, and spatially distributed topologies. Flexibility is a key factor in choosing the right measurement equipment, and we'll introduce the most recent development from imc. So, whether you're new to DAQ or just want to brush up on your knowledge, come join us for this informative session!
10.20am
Automated battery test system to support high-current battery validation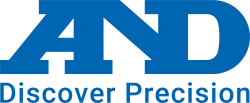 Craig Giraud
Product Manager
A&D Technology
USA
As newer batteries with more capacity and higher charging requirements are introduced testing facilities are faced with making significant investments in new equipment to meet the power requirements of next generation batteries. A&D has introduced a system, which will allow current generation cycler to be dynamically combined on-demand to support higher charging/discharging currents. This presentation will explain the hardware and software components of such a system.
10.40am
How to leverage data to deliver trustworthy ADAS and AV functionality

Akshay Sheorey
Business Development Manager
Siemens Industry Software Inc.
USA
AV/ADAS development effort generates huge amount of data that needs to be analyzed according to applicable regulations such as UN157, ISO34500 etc. The scenario-based testing methodology means that relevant scenarios and KPI's need to be extracted from data for use with accurate Digital Twins. Robustness and accuracy of the digital twin for the vehicle, system and the environment extracted from real data is another critical element necessary for V&V as part of a structured methodology.
11am
Power measurements done quickly and safely and without EMC issues

Mike Hoyer
Applications Engineer
HBK
USA
This presentation gives an introduction to the latest developments in power analyzers by utilizing a new and distributed approach to power measurements. This distributed approach is achieved by utilizing remote satellites for voltage and current measurement, which are linked to a base unit with fiber-optic cables only. This new generation power analyzer will enable you to do powertrain efficiency measurements faster, without EMC distorting the results, and remaining absolutely safe.
11.20am
Integrating EMC/EMI tests with ViL tests for ADAS/AD and antenna test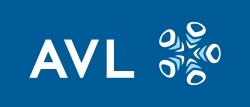 Alison Lee
Business Development Specialist - ADAS/AD
AVL Test Systems Inc
USA

Ram Mirwani
Senior Group Manager, Business Development, Automotive
Rohde & Schwarz
USA
Understanding the external sensor stimulation technology for ViL and the technology's significance can provide independent evaluation for sensor and connectivity performance. To ensure fidelity of the sensors and connectivity, EMC/EMI tests provide a definitive evaluation of the vehicle components in their working environments. Combining EMC/EMI tests with sensor and antenna tests for vehicle level performance tests offers a new range of test capability for vehicle and ADAS/AD functions.
11.40am
Increasing voltages in new battery technology

Greg Kregoski
Automotive Technology
Anritsu
USA
EVs have successfully established a significant presence in the market. Automotive OEMs and Tier suppliers are heavily investing in this emerging powertrain technology. At the heart of EVs' future success lies battery technology, which plays a crucial role in determining their power and efficiency. This presentation provides a high-level overview and testing requirements of high-voltage batteries.
12pm
The STRIDE robotic platform and unconventional ADAS test cases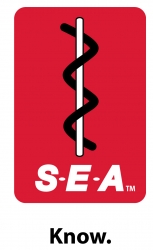 Nick Helber
Research Engineer
SEA Ltd
USA
The STRIDE Robotic Platform allows the user to perform ADAS testing quickly, simply, and effectively, while also enabling testing which is outside the scope of other robotic platforms. In addition to detailing the features and capability of the platform, this presentation will also present some detail regarding the open-source programming and method by which non-traditional test cases such as curved vehicle trajectories, hill-climbing, and more can be performed.
12.20pm
Harmonized hardware and software for EV test and measurement

Tom Doerr
Director - Business Development and Marketing
CSM Products, Inc.
USA
Industry leaders, Vector Infomatik and CSM, have partnered to provide a comprehensive offering of measurement hardware, network interfaces, ECU communications, and analysis software known as The Vector-CSM eMobility Measurement System. This synergistic system combines data from physical sensors such as thermocouples, accelerometers, voltage and current measurements with Vector's industry leading network and ECU interfaces to DAQ computer(s) for real time analysis of power and efficiency.
Day 1: Tuesday, October 24 - afternoon session
Moderator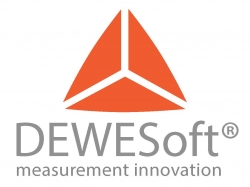 Mike Davis
Director - Central
DEWESoft LLC
USA
1.10pm
The electric vehicle: catalyst for interior acoustics change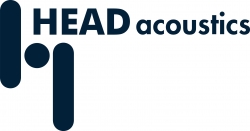 Marc Marroquin
President
HEAD acoustics, Inc.
USA
Electric Vehicles are no longer a curiosity…they are here and now! But where does the field of Noise and Vibration Harshness (NVH) fit in the world of EV's? With less sources of noise and vibration OEMs and suppliers need to rethink how to use this new 'quiet cabin' to enhance experience of those inside the vehicle. This rethink presents great opportunities for the industry to dream big and deploy new ideas.
1.30pm
Future of transportation and why testing matters
Jonathan Drew
Head of Transportation and Testing Services
TUV SUD
USA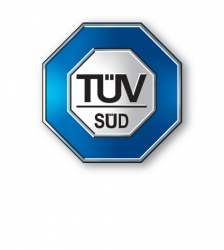 Niranjan Sudhakar
Senior Battery Test Engineer
TUV SUD
USA
At TÜV SÜD, we are committed to delivering the highest quality and performance in our EV battery and system solutions. We recognize the importance of safety and reliability in these systems through product development and validation, and that's why we used the combined experience from our North America, European, and Asian battery labs to develop the most capable independent battery test lab in North America. We recently opened our state of the art testing lab in Auburn Hills.
1.50pm
Why not being there makes all the difference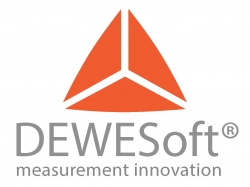 David Gallop
BDM
DEWESoft LLC
USA
There are many variables associated with testing, most of which we need to account for and accommodate, it is likely that those very variables have led us to the need to test. However, there is a variable which we influence simply by being there. That variable is operator behaviour. When we are present we unintentionally influence the outcome because the operator, more often than not, will behave differently simply because they are aware they are being observed. How can we remove that variable?
2.10pm
Hardware considerations for a successful integration of your HIL system

Olivier Lessard
Founder & CEO
Synovus Solutions Inc.
Canada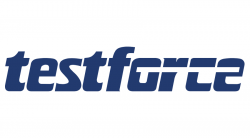 Ty Tieng
NI Product Line Manager
Testforce Systems Inc
Canada
Product design and validation require multiple rounds of testing with different levels of accuracy. When transitioning from simulation or software in the loop (SIL) to hardware in the loop (HIL), one must consider many factors that will greatly impact the testing. One of the biggest challenge to obtain reliability and repeatability resides in the determinism of every component of the system. Selecting proper hardware along with the right control strategy will greatly your costs and schedule.
2.30pm
Test to field correlation for accelerated vibration testing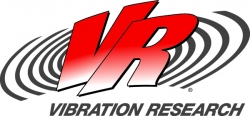 Tom Achatz
Product Development/Validation Consultant
Vibration Research
USA
Being intentional about identifying real failure modes is an effective use of product development resources. For vibration testing, this means measuring the right data and analyzing it to correlate an accelerated test or virtual twin to a known amount of usage. With the tools and know-how, using acquired data to arrive at an appropriate vibration test profile is achievable. This presentation will demonstrate how VR hardware and software deliver test profiles with field-representative results.
2.50pm
Development of methodology to determine center of gravity on vehicle seats
Takahiro Hara
Sales Engineer
Kyowa Americas Inc.
USA
This presentation brings an opportunity to review new measurement system for determination of center of gravity (CG) on vehicle seats. In certain seat testing process, CG is required to be known. Using the CG information, setup of seat durability testing can be determined with following industrial regulation e.g. FMVSS210. Kyowa has developed new 3D seat gravity test system to provide automated CG determination process and more consistency of test results than conventional test method.
3.10pm
Innovation in the electric vehicle testing space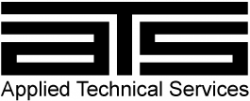 Justin Burmeister
Director - Chemistry and Business Innovation
Applied Technical Services, LLC (ATS)
USA
Discussion of trends and innovations as it relates to the testing of electric vehicle systems, subsystems and components.
3.30pm
xEV powertrain ECU testing with HIL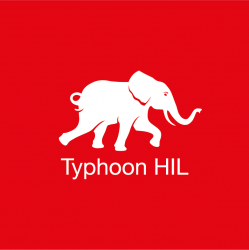 Dr Ivan Celanovic
Chief Business Development Officer
Typhoon HIL
USA
We will present a streamlined xEV powertrain controller development environment comprising  AURIX (TM) based controllers with ultra-high fidelity Hardware-in-the-Loop (HIL) real-time simulation. In this session, we will introduce system modeling basics for HIL simulations and present a permanent magnet synchronous motor (PMSM) drive unit with Infineon microcontroller and Typhoon HIL simulator, with a focus on signal level ECU testing and fault injection.
Day 2: Wednesday, October 25 - morning session
Moderator

Ben Hager
Head of Autonomous Driving
dSPACE Inc
USA
10am
Fiber-optic sensing enables new test and measurement capabilities
Eric Smith
Application Engineer
Luna Innovations
USA
High-definition distributed fiber optic sensing (HD-FOS) methods have been shown to enhance battery testing and monitoring systems and assess composite systems. HD-FOS provides independent measurements every millimeter along a single optical fiber sensor enabling the measurement of temperatures and strains with a high degree of sensitivity. The sensor's small size, flexibility, immunity to EMI, and lack of electrical conductivity provides versatility in challenging applications.
10.20am
Measurement uncertainty of emission tests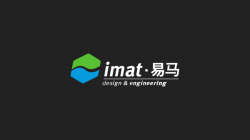 Dr Huaiyuan Hu
Analytical Scientist
IMAT-UVE
USA
Measurement uncertainty is indeed crucial when assessing material test results, especially in emission testing, where the accuracy of measurements directly impacts environmental regulations and public health. In this lecture, we will delve into the specific circumstances of emission testing, exploring measurement uncertainties of test methods, and discussing the causes and strategies to minimize them.
10.40am
Robot-driven ADAS testing: unlocking reliability and accuracy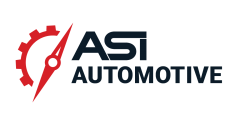 Jed Judd
Automotive Product Manager
ASI Automotive
USA
The automotive technology landscape transforms rapidly. Simulation is a widely adopted method for testing, validating, and verifying ADA/AV systems. However recent studies, including those by NHTSA, have revealed limitations of relying solely on simulation. To overcome this challenge, a prominent OEM collaborated with ASI to develop an innovative approach for evaluating their L2+ ADAS. By leveraging the consistency of robot-driven vehicles, the host vehicle's ADAS undergoes precise evaluation.
11am
openDAQ - the new test and measurement standard - ready to embrace others

Nils Röttger
CTO
Blueberry d.o.o.
Slovenia
With the successful release of the new openDAQ standardized device and communication interface at the Automotive Testing Expo in Europe in June 2023, we enabled the community to explore the supporting Software Development Kit (SDK) together with some demo devices. Since then, openDAQ has been further improved and enhanced and we are ready to go open source now. The presentation will explain how you can successfully use openDAQ and be part of the community driving that new standard forward.
11.20am
Hardware-in-the-loop testing of battery management systems

Steve Liu
Senior Application Engineer
Speedgoat Inc
USA
Speedgoat test systems and Simulink / Simscape Battery provide unified solutions for developing and testing complete battery management systems (BMS) including its battery management units (BMU) and cell management units (CMU) while connected to virtual battery cells. With Speedgoat Battery Cell Emulator which can mimic the individual behavior of hundreds of battery cells including their electrical and thermal dynamics, discover how you can expedite your testing and validation and minimize risks
11.40am
Strategies for V&V testing - a case study

Abi Ostipow
Solutions Specialist - Test & Data Management
dSPACE Inc
USA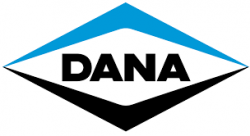 Kiran Devarasetty
Global Systems Validation Manager
Dana Incorporated
USA
Explore tried and true strategies for V&V testing, as implemented by Dana Incorporated. In this talk, you will get a glimpse into how Dana has worked with dSPACE to manage their software and system testing environments globally, and some best practices they would recommend for setting up test automation.
12pm
Zonal architecture technologies and their impact on autonomous vehicles

Colt Correa
Chief Operating Officer
Intrepid Control Systems
USA
This presentation covers the motivation for and an explanation of Zonal Architectures including how this will impact various technologies used in Autonomous Vehicles. Our goal is to educate and inspire attendees about the transformative potential of this technology in shaping the future of the automotive industry. We will provide expertise on how to build reliable and secure Zonal Architectures, provide industry insights, as well as real-world examples.
12.20pm
Humidity sensors for evolving environmental test chambers requirements

Jacalyn Whitney
Application Sales Engineer
Vaisala Inc
USA
Extreme environmental conditions required in automotive testing need humidity and temperature sensors that can measure up to 98%RH and 95°C. These sensors must be highly reliable throughout repeated cyclical testing. You can achieve this by using high-quality capacitive polymer sensors and features such as warmed probe, sensor purge, and sensor heating. These features can improve performance, as well measure environmental conditions that conventional humidity sensors are unable to withstand.
12.40pm
Automotive ethernet architecture conformance testing

Marty Gubow
TSN Program Manager
Keysight Technologies
USA
Keysight Technologies will discuss ethernet architecture for in-vehicle networks (IVN). Topics will include testing time synchronization (802.1AS) and traffic shaping (802.1Qav,802.1Qbv). In addition, we will discuss testing in an environment utilizing L2 encryption (MACsec).
Day 2: Wednesday, October 25 - afternoon session
Moderator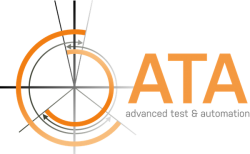 Anthony Khoraych
CEO
Advanced Test and Automation Inc
Canada
1.10pm
Fluid monitoring: unraveling aeration dynamics for powertrain solutions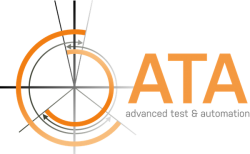 Anthony Khoraych
CEO
Advanced Test and Automation Inc
Canada
Embark on a journey in powertrain analysis, redefining fluid dynamics in real-time. Delve into precision monitoring, unraveling pressure, temperature, and aeration's interplay. Discover diverse technologies quantifying aeration's effects. Embrace informed decisions with continuous, nonintrusive measurements illuminating fluid behavior. Revolutionizes reliability and efficiency across powertrains and drives by quantifying a key parameter that impacts degradation, heat transfer, and flow dynamics.
1.30pm
Test chamber considerations for battery/EV/energy storage testing

Seth Klotzle
Product Application Engineer
Weiss Technik North America
USA
The need for higher performing, lower weight batteries has increased as the design and production of electric vehicles (EVs) and devices has greatly expanded over recent years. In Battery testing, risks are always present. These risks are amplified if the battery is subjected to extreme conditions such overheating, freezing, etc. This presentation will provide valuable information to help you make educated and informed decisions for your battery/EV/energy storage environmental testing
1.50pm
Leveraging engineering tools for effective product development

Ajay Krishnamurthy
CEO
12th Wonder
USA
Diving into the Complexity of Product Development: From Requirements to Testing Mastery. We look forward to sharing an exhilarating look and discussion that uncovers the intricate world of product development. Learn how to conquer the formidable checklist of tasks, master scheduling, track every action, and ensure seamless execution. From requirements to testing, discover the secrets to managing it all and turning challenges into triumphs.
2.10pm
ADAS/AD workflow evolution: advancements in data-driven software validation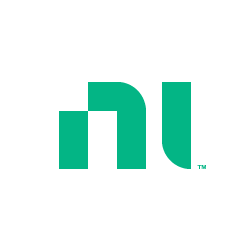 Christine Sparks
Business Development Manager - ADAS/AD
NI
USA
Replacing the human driver promises more productivity, comfort, and safety but concerns persist over failure risks. This complex challenge requires testing against infinite scenarios where collaboration and a connected workflow are vital to progress toward higher levels of autonomy. In this session, we'll focus on the importance of connecting test data and test methodologies through in-vehicle data record, replay, and hardware-in-the-loop (HIL) testing through low-latency direct injection.
2.30pm
From ICE to BEV: changing testing for passenger comfort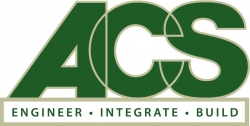 Randy Rozema
Director, Acoustics & Vibration
ACS
USA
The shift from ICE to BEV development alters design and testing priorities. In the past, mileage and emissions were crucial, but now, battery power and noise take precedence. EMC testing becomes critical due to electronic elements emitting high-frequency radiation that may interfere with adjacent machines and systems. With BEVs removing engine and transmission noise, NVH testing now concentrates on interior component buzz, squeak, and rattle.
2.50pm
Enhanced level of realism and sophistication in ADAS testing

Dr Andrew Pick
Director - Track Test Systems
AB Dynamics
UK
AB Dynamics, has developed a new, highly manoeuvrable ADAS target platform to more thoroughly test ADAS and AV technologies. Designed specifically to help replicate the most challenging urban test scenarios, the LaunchPad Spin™ simulates dynamic movements, can carry a variety of Vulnerable Road User (VRU) targets and has a top speed of 30km/h. The presentation will outline the product's revolutionary features and its suitability to address the anticipated NHTSA pedestrian AEB tests.
3.10pm
Reduce battery testing by 70%: use AI to overcome 3 critical EV challenges

Dr Richard Ahlfeld
CEO & Founder
Monolith AI
UK
In the fast-changing EV landscape, battery testing poses a major obstacle to timely EV model rollouts. Dr. Richard Ahfeld, CEO of Monolith, aims to tackle this challenge by sharing innovative solutions for testing and validating products. Market demand and competition intensify the need for improved battery range and charging efficiency.
3.30pm
Refine automotive testing with advanced inverter power evaluation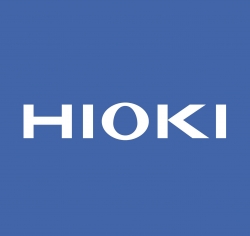 Shuhei Yamada
Application Engineer
HIOKI USA Corp
USA
The use of swift (SiC) and (GaN) switching mechanisms in inverters has complicated the power yield and effectiveness of measurements. This discourse will explore the latest techniques for accurate inverter power evaluation, including the choice of measuring devices, with a focus on bandwidth, phase accuracy, and noise immunity. This session will be suitable for engineers and technicians participating in the conceptualization, examination, and production processes related to automotive inverters.
Day 3: Thursday, October 26 - morning session
Moderator

Mike Hoyer
Applications Engineer
HBK
USA
10am
Measuring in-circuit magnetic properties for efficient automotive designs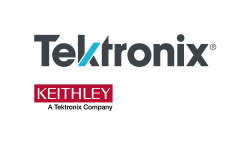 Cameron Lowe
Field Applications Engineer
Tektronix
USA
This presentation includes a better and faster method to measure magnetic property for analysis of EV/HEV charging. It defines the method of computation of magnetic properties from in-circuit voltage and current which give real world results. This talk illustrates how hysteresis loss can be computed from the BH curve.​
10.20am
Continuous testing for the software defined vehicle of the future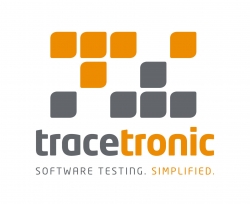 Felix Mueller
General Manager
TraceTronic, Inc
USA

Florian Rohde
Managing Partner
iProcess
USA
Catching an error early during vehicle software development is desirable. Wrong paths are avoided, resources are conserved and the overall quality level is enhanced. Testing should be done in an iterative loop with every change that is submitted while feedback is provided to the development and test engineers immediately. Complex systems require everything to work together flawlessly or risk total system failure. We will share ideas to design standardized, automated workflows for global teams.
10.40am
Sensor fusion: enhanced localization for the open-road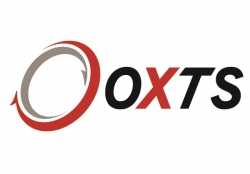 Jacob Giehl
Senior Commercial Manager, Americas
OxTS
USA
Obtaining high-accuracy positioning in poor GNSS environments has historically been an expensive challenge, requiring high-spec IMUs that fall under export controls. Using LiDAR as a navigation input introduces an error model unlike traditional GNSS-aided INSs, due to its performance when used for odometry and feature recognition in built up areas. When this data in integrated into an effective sensor fusion model, it leads to more usable test data, in more environments, more of the time.
11am
Hybrid system response convergence (HSRC) in RPC Connect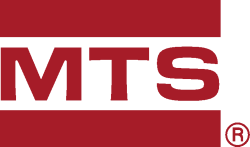 Christopher Flegel
Systems Integration Engineer
MTS Systems
USA
Hybrid System Response Convergence (HSRC) is an iterative simulation process that combines physical and virtual components to produce a coupled, full-vehicle laboratory durability test. HSRC enables full vehicle tests without requiring a road load data acquisition (RLDA) program. HSRC can speed development and reduce costs by combining the flexibility of analytical road loads with the confidence of physical testing. Full-vehicle HSRC is fully integrated into MTS' latest RPC Connect software.
11.20am
NVH desktop driving simulator - the bridge between test and simulation

Gary Newton, Jr
Director - North America
VI-grade
USA
Vehicle development cycles are shrinking, engineers must find ways to keep up. Desktop driving simulators enable data validation and understanding of results. By providing a repeatable and controlled evaluation environment engineers can conduct subjective evaluations under consistent conditions. Simulators are a must have asset to anyone who must understand, evaluate, and optimize the NVH characteristics of vehicles, ultimately leading to improved vehicle design and customer satisfaction.
11.40am
Fieldbus interfaces for power analyzers in eDrive test benches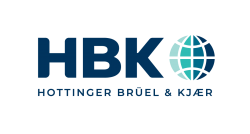 Andreas Abel
Systems Integration Manager, EPT
Hottinger Brüel & Kjaer
Germany
Different applications in R&D, Laboratory, Production and EOL testing require optimized fieldbus interfaces. Different solutions for these applications like EtherCAT or XCP oE are presented and their pros and cons are compared. Finally an example integration of a modern Power Analyzer into an Automation System is explained in some more details. This includes full setup of the Power Analyzer, acquisition control and result transfer with low latency
12pm
Enhancing automotive safety: AR and VR in testing driver assistance systems

Prof Katja Rösler
Professor
University of applied science Ruhrwest
Germany
Driver Assistance Systems (DAS) enhance road safety by aiding accident avoidance. Augmented Reality (AR) and Virtual Reality (VR) simulate scenarios to optimize DAS. They create lifelike driving environments for testing, evaluating responses, enabling diverse scenarios, repeatable tests, risk-free simulations, accelerated development, cost efficiency, and real-time customization. AR and VR improve DAS safety, reducing reliance on resource-intensive field tests, fostering safer vehicles.
12.20pm
New approach to hardware-in-the-loop automotive chassis simulation systems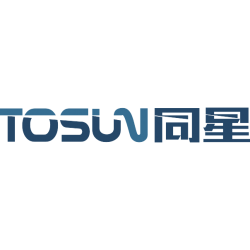 Dr Chu Liu
Software Architect Engineer
TOSUN Intelligent Technology Co., Ltd.
China
A new implementation method for hardware-in-the-loop simulation system is introduced for automotive electronic chassis test, which utilizes the automotive electronics toolchain - TSMaster. With TSMaster's extensive hardware support capabilities, all kinds of test instruments and devices in the market can be integrated into the TSMaster software platform. With TSMaster's applets and toolboxes architecture, automotive dynamics engines like CarSim can be integrated into the testing environment.