Free-to-Attend Technology Presentation Stage
---
Day 1: Tuesday, October 25 - morning session
Moderator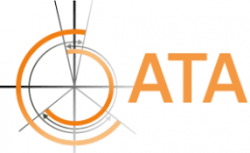 Anthony Khoraych
President
Advanced Test & Automation
Canada
10.20am
High-speed gear drives, lubrication and aeration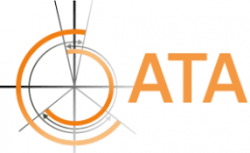 Anthony Khoraych
President
Advanced Test & Automation
Canada
There are five major problems associated with aerated oil that can be deadly to lubricated high-speed systems. Depending on the design of a high-speed gear drive, the application and aeration severity, it is possible that all of these conditions could be happening at the same time. This presentation will study the symptoms and effects of each of these phenomena and the impact on design.
10.40am
New NVH damper test system for structure-borne noise assessment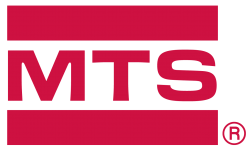 Byron Saari
Principal staff engineer
MTS Systems
USA
Demands for improved suspension NVH are driven by quiet EV and comfort-focused autonomous vehicle trends. Noise is emitted from the damper through airborne and structure-borne transfer paths. MTS has developed a unique damper test system to evaluate structure-borne noise and vibration. Traditional damper systems evaluate damper characteristics in the lower suspension motion frequencies, typically less than 50 Hz. For evaluating structure-borne noise, precise excitation and measurement in audible frequencies up to 800Hz is necessary. This new NVH damper system achieves high frequencies using an electric actuator, high resonant frequency frame and high bandwidth transducers.
11am
Robotic choreographed testing of ADAS/AV technologies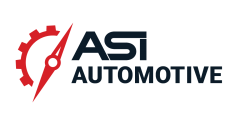 Jed Judd
Automotive product manager
Autonomous Solutions Inc
USA
Based on studies such as those done by NHTSA, OEMs are finding that using simulation to test, validate and verify ADA/AV systems simply isn't enough. Alongside a world-leading OEM, ASI has developed autonomous systems capable of choreographed testing of ADA/AV systems. We call this technology 'swarming'. Driven by robotic test drivers, ASI's autonomous vehicles are capable of tighter, more accurate positioning than manned vehicles can safely perform. Swarming also provides a solution that allows customers to import simulation scenarios into Mobius, ASI's command center software and let ASI robots perform these scenarios on physical vehicles.
11.20am
The importance of synchronization and the mechanisms available

Dave Gallop
BDM ground vehicles and autonomous systems
Dewesoft LLC
USA
Many connected devices use mechanisms for synchronization. Often there is a specific technology that is applied and utilized to assure information is gathered in a manner that allows correlation between devices regardless of the proximities involved. These technologies enable assurances that signals align to acceptable levels but differ dramatically in their behavior and phase alignment differences. With emerging timing protocols such as those needed in time-sensitive networks (TSN), it may be worth reviewing how each behaves and if your devices comply or can be made compliant with the synchronization mechanism you choose. This is a review of some used.
11.40am
How end-to-end ADAS/AD simulation will accelerate your development and software release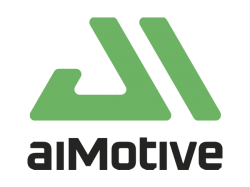 Niall Berkery
SVP, North America
aiMotive
USA
Use of simulation in ADAS/AD V&V is an evolving field, where requirements increase with the level of SAE autonomy. While vehicle dynamics and motion planning simulation were the main focus until now, an end-to-end simulation, including advanced perception simulation, defines the next generation of simulation, supporting system concept up to V&V of the full solution. A GPU-based, deterministic and scalable simulation platform from SIL, MIL to HIL is now required, real time-capable, for all kinds of sensor sets and sensor model fidelity, all of which aiSim is providing. The use case of this platform extends to digital twin scenario recreation.
12pm
The challenges of 5G MIMO measurements in a vehicle

Dr Yihong Qi
Technical advisor
TOYO
USA
Modern vehicles are designed and integrated with a myriad of wireless components and subsystems to support automotive applications such as driver-assisted and autonomous driving. This has made design and production testing of a vehicle's communication operations a mission-critical operation at automotive OEMs. Improper, inadequate or incomplete testing can put drivers, occupants and pedestrians at risk when such vehicles are sold in the marketplace. The challenges faced by test engineers who test, measure and validate the wireless communication subsystems in such vehicles are numerous. This presentation will discuss these challenges and review the technologies and techniques to overcome them.
12.20pm
Realistic radar reflections for validation of ADAS/AD functions

Aaron Newman
Business development
Keysight Technologies
USA
There are numerous examples of ADAS failing on production vehicles in real road situations, whether due to challenging weather conditions, incomplete scenario testing, or even unimagined situations. Model-in-the-loop (MIL) and software-in-the-loop (SIL) fulfill important parts of the design cycle, but when systems reach the hardware-in-the-loop (HIL) stage, realistic simulation of radar sensors in 3D dynamic environments is non-existent. Or has been. We present a new approach to provide a realistic reflection environment, including things like ground clutter, guard rail and overpass returns with independent motion and reflection characteristics.
Day 1: Tuesday, October 25 - afternoon session
Moderator

Jodi Armstrong
Inside sales representative
Vaisala
USA
1.10pm
Evaluation of high-speed digital media for automotive cabling

Brian Walker
Senior RF engineer SME (subject matter expert)
Copper Mountain Technologies
USA
Digital systems in automotive applications are becoming more and more prevalent. Multiple cameras may be streaming video data to the vehicle 'head-end' controller. Radar or lidar systems feed rivers of data at high speed to the central processor for collision avoidance and navigation. Arranging for all of this data to arrive at the head-end controller with minimal corruption in the presence of a great number of interfering signals is a challenge. As a first step, a VNA may be used to set expectations for signal integrity over any chosen digital transport media.
1.30pm
Environmental testing sustainability – new regulations – what to know
Taylor J. Felton
Product engineer
Weiss Technik North America
USA
Simulated environmental testing is critical because it can determine a product's failure point. With recent international agreements and domestic regulations, the need for a reduced carbon footprint is greater than ever. This presentation will provide essential items to consider when purchasing and operating an environmental simulation test chamber, as well as illustrate why energy efficiency and refrigerant selection are crucial for long-term, restriction-free testing. The presentation will also review the EPA AIM Act which took effect in January 2022 and has phasedown requirements in place for certain refrigerants. An important presentation for all test, product and production engineers and managers.
1.50pm
Bosch Engineering digital solutions – connecting teams, vehicles and data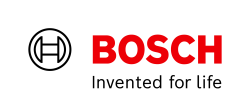 Florian Goetz
Engineering manager
Bosch Engineering North America (legal name: Robert Bosch LLC)
USA
Imagine vehicle development without the usual complexity of data collection and organization. With the digital solutions from Bosch Engineering, many development processes are designed to be more efficient, simpler and ready to transition into the digital space. As a result, relevant data can be accessed by everyone, any time and any where – saving time and money. Furthermore, the solutions can also interact with each other and support you throughout your entire workflow. Let's take a deep dive into how you can streamline and optimize your development process with our digital solutions.
2.10pm
Air quality testing including allergens – whole car filtration system

Daniel Miller
Air Lab manager
SGS IBR Laboratories Inc
USA
Air quality is a topic that is receiving an increase in attention, with heightened public awareness of the health impact of airborne particles such as PM2.5, viruses and allergy-causing organic substances. The market is reacting to these challenges with new product development in filtration and increased focus on the importance of understanding and quantifying technical performance. Traditional filter testing is carried out on closed systems in laboratories. Here at SGS, in partnership with ASL, we have developed a method for testing whole car filtration systems for allergen, VOC and PM removal.
2.30pm
Vehicle-in-the-loop testing of safety-critical ADAS functions

Scott Hsu
Business development manager
dSPACE
USA
Real vehicle tests are still an important part of the optimization and validation process of ECU features. Not only do they cover the complete vehicle and ECU network, but they also include the driver and their driving experience during these tests. However, for testing ADAS/AD (advanced driver assistance systems/autonomous driving) features, these real vehicle tests become more and more complex. To reduce the effort of creating this real environment, a simulated environment is used instead. This is achieved by measuring the real vehicle movements and feeding them into a virtual clone simulated on a real-time system.
2.50pm
How BMW uses AI to accelerate crash tests
Dr Richard Ahlfeld
CEO
Monolith
UK
The use of artificial intelligence (AI) combined with historical vehicle test data is an increasingly popular solution in engineering product development and is poised to be a game-changer in the automotive industry. In his presentation, Dr Ahlfeld will discuss how BMW Group engineers adopted Monolith AI software to reduce crash test times by training self-learning models with their valuable test data to accurately predict the force on a passenger's tibia. As a result, BMW engineers can optimize crash performance earlier and reduce time-intensive testing. Dr Ahlfeld will touch on other areas where the Monolith no-code AI software is being adopted in automotive product development to help engineers do less physical testing and explore more design parameters and operating conditions whilst significantly cutting development time.
3.10pm
FDS for HALT/HASS testing and validation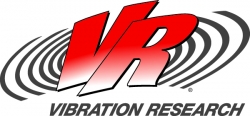 Ryan Quellet
Product software development manager
Vibration Research
USA
The fatigue damage spectrum (FDS) calculates the relative damage a product will experience in a defined period. Engineers use it to design vibration control tests that will not inflict fatigue damage or reach the breaking threshold. As the innovator in vibration control, Vibration Research recognized the benefit of computing the FDS in real time for live test monitoring. Its new live FDS software feature allows engineers to monitor fatigue levels while running a random vibration test. In this presentation, we will discuss the FDS calculation and application. We will also present the innovation of live FDS analysis.
3.30pm
The need for speed: Mensor's fastest pressure controller perfect for automotive end-of-line testing

Aaron Rayner
Director of marketing
Mensor
USA

Paul Giffen
Sales manager
Mensor
USA

Blas Telles
Mechanical engineer
Mensor
USA
Current automated pressure control technology is almost all solenoid driven. This can be a great tool when used with low pressure differentials or rate control solutions, but it can cause reliability issues when used to drive high speed pressure changes. For the short term, solenoid driven regulators can provide a great, ultra-fast solution, but, when used regularly they have inherent issues. Patented needle valve technology eliminates modulating solenoids, which extends the lifetime of each controller. Throughout this presentation, we'll explain how this technology works, along with its advantages.
3.50pm
How to maximize reusability in EV power electronics testing

Blake Snyder
Regional sales manager
Averna
USA
Power electronics must undergo different types of testing which can get inefficient and expensive. High voltage, communication and high current testing, as well as leakage, quality inspection and more, should be designed with hardware reuse in mind. This is critical to keep test costs manageable and remain competitive within a booming market without sacrificing quality or speed. Covering FCT, leak testing, AOI and product sorting, systems must prioritize instrumentation reuse and flexible growth to accommodate the entire product lifecycle from R&D to support. Join us to learn how to maximize reuse and save on unnecessary test equipment.
Day 2: Wednesday, October 26 - morning session
Moderator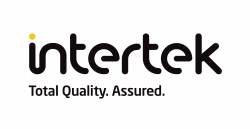 Rich Byczek
Global technical director
Intertek
USA
10am
Solving the challenges of high-speed, in-vehicle datalogging for ADAS

Arjun Udayakumar Sherly
Senior software/ADAS product development engineer
Methodica Technologies
USA

Manikanth Chamblitbnar
Chief engineer, principal architect
Methodica Technologies
USA
Collecting real-life, unimpaired data from ADAS sensors is crucial in training and validating autonomous vehicle algorithms. However, effectively synchronizing the sheer volume of data from multiple sensors can be challenging. Vehicle manufacturers must efficiently capture this data while ensuring usability and searchability; and avoid any interruptions, record failures, or breakdowns due to harsh driving conditions. In this session, let us uncover the challenges involved in high-speed, in-vehicle data collection for ADAS and explore the need for high-performance, flexible and scalable datalogging systems that can help overcome these challenges.
10.20am
Polymer material sustainability: the journey is just beginning

Josh Guilliams
Vice president of consultancy
Smithers
USA
In the automotive industry, product development has seen progressive efforts over the past few decades to improve the overall environmental footprint at the full vehicle and individual component levels. Material developments, recycling and manufacturing processes provide opportunities for continued improvement. Testing and validation has a big part to play in reducing potentially negative unintended consequences. This presentation will cover current polymer material trends and introduce some of the key alternate raw materials that are being researched to bring improved sustainability to a wider number of applications.
10.40am
Enabling innovation for automotive HIL testing and control design

Steve Liu
Senior application engineer
Speedgoat Inc
USA
Speedgoat test systems are ideal for innovating control designs and test control units of next-generation electric vehicles. Discover how Speedgoat's unrivaled MATLAB and Simulink integration can help you prove complex designs for battery management systems and motor controls. We will also demonstrate how you can expedite hardware-in-the-loop testing of powertrain control units, using test automation and high-fidelity virtual vehicle models, including batteries, electric motors and power converters.
11am
Drive-by noise and BSR: NVH in the age of electrification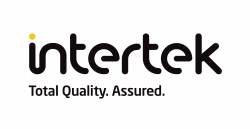 Rich Byczek
Global technical director
Intertek
USA
Electric vehicles, inherently quieter than ICE vehicles, present unique NVH challenges. On one hand, interior noises typically masked by engine and exhaust sounds are more easily noticed and become potential warranty claims. On the other hand, as electric vehicles make very little exterior noise, they pose a risk due to the lack of warning when they approach. This presentation discusses the unique testing methods and facilities to perform these necessary NVH tests on all vehicles.
11.20am
Maximizing test efficiency by unifying replay and HIL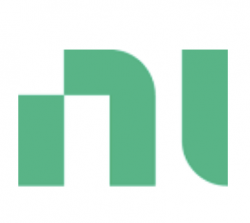 Christine Sparks
Business development manager - ADAS/AD
NI (National Instruments)
USA
Validating perception algorithms running on ADAS ECUs remains the most crucial puzzle piece in the connected ADAS and AD validation workflow to ensure safe and reliable vehicles reach the market. Replaying and resimulating recorded data sets from the field all the way up to closed-loop HIL techniques are common best practices. Unifying hardware configurations and test automation infrastructure can reduce capital equipment cost and improve test coverage and efficiency. Techniques like scenario coverage analysis and requirements analysis can be added to make the test approach even smarter. A common replay and HIL infrastructure provides a path to dynamic test deployment.
11.40am
Ramping up TCU and connectivity tests for ADAS/autonomous applications

Adnan Khan
Technology & market development director
Anritsu
USA
As multiple standards, sensors and use cases continue to define next-generation capabilities for autonomous driving, a central evolving technology is wireless connectivity for safety, data collection/storage and entertainment functions. In this session, Anritsu will summarize some of the key challenges facing wireless connectivity tests and deployment for automotive applications. Anritsu will share some of the new test solutions and methods we are deploying, with our partners, that can address several of the challenges for safely deploying wireless connectivity, C-V2X and autonomous driving functions in the telematics control unit (TCU) for next-generation automotive applications.
12pm
Evaluating weld quality in common automotive joint types via teardown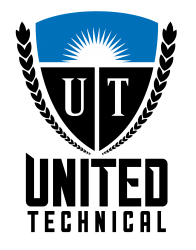 Warren Peterson
Welding technical director
United Technical
USA
Product weld teardowns are commonly conducted to validate weld quality during initial application development as well as ongoing validation. United Technical has performed extensive weld teardowns for numerous automotive companies in multiple applications. This presentation will summarize common weld teardown activities during the product implementation cycle leading to the product launch, and will highlight the improvements made in product quality during this development period. We will showcase weld quality for a variety of the different types of resistance welded, projection welded, laser welded, weld bonded and mechanically fastened joints commonly used in today's vehicles.
12.20pm
Overview of SerDes camera/lidar sensor monitoring, gateway and analysis

Jeff Warra
Director of autonomous platform solutions
Intrepid Control Systems
USA
Today's autonomous vehicles come with no shortage of challenges. Several functions need to work together to overcome the challenges of simulating and capturing gateway signals across networks. Engineers need flexible test equipment to meet these challenges. This presentation will show how you can record, synchronize and replay CAN, lidar and SerDes data. This includes high bandwidth and high-capacity data storage, the ability to record and forward Ethernet and CAN traffic, and the ability to simulate missing devices on a bus or network. Data is time aligned and translated during extraction into multiple industry formats such as MDF, ASC, BLF, CSV, PCAP and MAT.
Day 2: Wednesday, October 26 - afternoon session
Moderator

Ihsan Dalgic
Application engineer
Hioki USA
USA
1.10pm
Applications of polymers and polymer testing for the automotive industry

Justin Burmeister
Director - chemistry and business innovation
Applied Technical Services
USA
The presentation will involve a discussion of the continued use of polymeric materials within the automotive industry and the benefits derived from their use. Common material types and common testing techniques used to confirm material applicability and performance as it relates to automotive applications will also be discussed, in addition to environmental, chemical and physical testing.
1.30pm
Introducing AutoHawk, a flexible HIL platform

Dean Streck
Director North America
VI-grade
USA
Reports find that the HIL market is gaining momentum, particularly due to ADAS vehicles. To address this market, VI-grade introduces AutoHawk, a highly configurable HIL solution for automotive applications based on the IHawk real-time hardware (including I/O cards), on the RedHawk real-time OS and software from Concurrent Real-Time as well as on real-time software from VI-grade or third parties. In the same configuration, AutoHawk can work as a standalone Linux-based high-power computer, as a HIL system in combination with a driving simulator, or on a real vehicle. The AutoHawk HIL platform can be used across the entire product development cycle.
1.50pm
New wheel force transducers for EV testing

Andrew Cook
Vice president
Michigan Scientific Corporation
USA
Michigan Scientific Corporation (MSC) has released the next generation of precision wheel force transducers (WFTs) for the next generation of vehicles. MSC's LW60 and LW65 are newly designed WFTs with higher capacities specifically designed for the higher loads seen in durability testing of EVs. Electric vehicles can generate higher torques, lateral cornering forces and overturning moments than comparable ICE vehicles. MSC's next-generation user interface box, CT3, will allow for PTPv2 synchronization and next-generation signal outputs, CAN FD and EtherCAT. Additionally, these WFTs can be used with either inboard telemetry or outboard slipring electronics.
2.10pm
Key features in radar simulation for ADAS/AV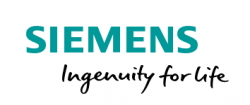 Tony Gioutsos
Director portfolio development autonomous Americas
Siemens
USA
Simulation of the radar sensor is absolutely essential to reach the goals desired for ADAS and especially levels 4-5 for AV. Some aspects of this required simulation are discussed in this paper, in addition to how to implement these aspects into a simulation correctly. Discussion points for radar simulation include world material property measurement including angle of incidence; advanced ray tracing; micro Doppler, ghost targets and Doppler ambiguity; and radar placement effects (bumper, grill, etc). Finally, a discussion of cutting-edge hardware-in-the-loop for radar is also presented.
2.30pm
Maximizing the productivity of data-driven development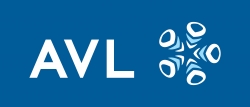 Alison Lee
Business development specialist – ADAS/AD
AVL Test Systems Inc
USA
Companies exclusively aiming at autonomous driving levels 4 and 5 run their development processes with statistical analysis of big amounts of real-world data and compare this data to the AD functions developed for autonomous driving. Data-driven development is the key to autonomous driving and an essential part of running the development process in an efficient way. This presentation will share AVL's experiences with our toolchain on the key to success in this development method via AAP.
2.50pm
Redefining motion simulation – develop the perfect ride

Gavin Farmer
Commercial manager
Dynisma Ltd
UK
From F1 to future mobility, the way a vehicle moves its driver or rider, and the way they respond to that movement, is key to success. Dynisma embraces bandwidth and latency challenges to create driving simulators with a much tighter loop between the vehicle models and the drivers or riders. The presentation describes a new approach to motion simulation with examples of what this is enabling engineers to study and develop on road and track. The presentation will include case studies on DMG-X – a new simulator for ride and NVH, and a simulator for top-tier motorsport.
3.10pm
No software test left behind – standardized, automated XIL testing
Felix Mueller
General manager
TraceTronic, Inc
USA
With increasing vehicle complexity through ADAS, alternate drivetrains and consolidation of ECUs into domain controllers, software quality is essential not only for the user experience but also for the overall safety of the vehicle. XIL (anything-in-the-loop) tests, DevOps, virtualization, debugging, HMI-testing, efficient automation and standardized testing all play an integral role in making the next generation of vehicles a success. In environments that use a diverse range of specialized tools and manufactures, standardized automation has become increasingly difficult. We will present our solution to automate tool-independent software testing, facilitate DevOps, optimize resources and enhance distributed teams' collaboration on one platform.
3.30pm
Continental Resources Test Equipment introduction

Joy Waters
Distribution manager
Continental Resources Inc
USA
ConRes is a multi-million dollar, privately held, women-owned company. Our business centers around the sales, rentals and leasing of electronic test and measurement equipment. We helped build the test equipment rental industry and have been a preferred choice of some of the largest manufacturers and subcontractors in the automotive industry. Our presentation will cover who ConRes is, how we work with the auto industry and customer success stories.
Day 3: Thursday, October 27 - morning session
Moderator

Dr Samson Cooper
Global sales engineer
Prosig Ltd
UK
10am
SAE J3300 driving skills standards and certification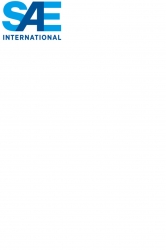 Darrell Hancock, Jr.
Secretary
SAE Driving Skills Standards Committee
USA
The SAE driving skills standards committee has developed and published the J3300 standard to certify the driving skills of individuals involved in driving where competence behind the wheel is needed. The standard is applicable to testing, evaluating and general operation of vehicles in proving ground, test track and public road environments. The standard covers driving skills from basic to very advanced levels and includes endorsements for specialized driving skills. Certification of individuals' skills is done by objective pass/fail criteria administered by certified examiners, and is consistent across the globe. A third party administers the registration and renewal of certifications.
10.20am
Introduction to compliance testing for Multi-Gig automotive Ethernet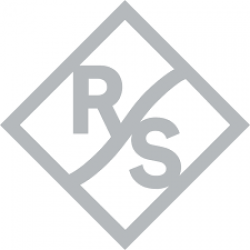 Curtis Donahue
Global technology manager
Rohde & Schwarz
USA
In 2020, the IEEE 802.3 Ethernet Working Group updated the Ethernet specification to include the next generation of automotive Ethernet. This specification includes three data rates: 2.5Gbps, 5Gbps, and 10Gbps, commonly referred to as 'Multi-Gig automotive'. The complexity of the Multi-Gig specification requires new measurement techniques and improved test instrument performance. Validation of cable harness characteristics and transceiver electrical parameters now requires a much higher minimum bandwidth, improved dynamic range and higher sampling rate to accurately characterize electrical compliance. This presentation will outline the differences between 10GBASE-T1 and previous automotive Ethernet physical layers, as well as explore new testing methodologies.
10.40am
Synthetic data for AV perception systems: the unlimited data promise

Javier Salado
Technical product manager
Anyverse
Spain
For many years now the industry has been hungry for data to feed the different perception systems required for autonomous vehicles and advance driving assistance systems. Many foresee that synthetically generated data is the technology that can stop the hunger. Can synthetic data technology fulfill the promise? Is synthetic data a viable option to develop AV perception systems today? Can we solve the domain gap problem? We will explore the viability of synthetic data for different use cases, the use of scalable data generation tools in the cloud and cutting-edge technology to fill the domain gap.
11am
Understanding measurement uncertainty for electric drive

Mitchell Marks
Business development - electrification
HBK
USA
To optimize the performance of an electric powertrain, its efficiency must be verified with measurements both during development and in operation. These measurements will have an associated measurement uncertainty (MU) due to the accuracy of the measuring device and the environmental conditions of the test. The MU indicates the probability that a measurement result is in a specified interval around the 'true' value. The measurement result, therefore, generally does not match the actual value, so each real measurement is subject to a certain measurement deviation/error. This measurement error propagates from the measured quantities to other quantities calculated from these.
11.20am
Calibration of digital accelerometers and angular rate sensors

Bruce Swanson
Manager
SPEKTRA
USA
Sensors with a digital interface first appeared in crash test laboratories a few years ago. But digital sensors are also playing an increasingly important role in other areas of the automotive industry. Conventional calibration systems are not prepared for the calibration of such sensors, as they usually only have analog input channels. This presentation elaborates the challenges for calibration systems and gives an outlook on how to overcome them. What will calibration systems for such transducers look like? What are the implications for the calculation of measurement uncertainties and do calibration standards need to be adapted?
11.40am
Torque strain measurement on driveshaft with wireless telemetry solution

Takahiro Hara
Sales engineer
Kyowa Americas Inc
USA
The driveshaft is a core component of the automotive drivetrain system, transmitting torque force to the wheels in order to move the vehicle. Durability testing of the driveshaft with true torque monitoring is one of the test requirements involved in driveshaft design. Due to high-speed rotation, 'wireless' measurement technology is always a key requirement for this test application. This presentation will discuss the effectiveness of the Kyowa MRS-100 telemetry system, which has been designed specifically for this test application with a transmitter boasting extremely light weight (10g), compact dimension and high durability for centrifugal acceleration input (maximum 3000G).
12pm
Multinode hardware-in-the-loop system with hybrid vehicle simulation for battery testing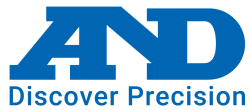 Dharshan Medonza
Product manager
A&D Technology
USA
This paper describes a system that not only simulates a battery to the BMS, but also provides simulations of an electric motor, electric motor control unit and vehicle dynamics. Thus, the system will provide a full hybrid vehicle simulation to the BMS under test. This is done via a multinode high-performance HIL system with separate nodes for each of the components described above. These nodes work as one system by communicating with each other via a high-speed interface. The node simulating the battery contains a battery model and a vehicle dynamics simulation model.
12.20pm
IEEE multidrop automotive specifications and applications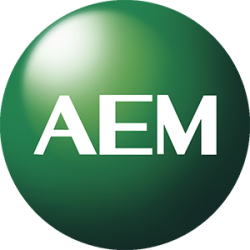 Christopher DiMinico
Technical sales
AEM
USA
The abstract will provide a detailed technical overview of ensuring compliance to the single pair automotive physical layer specifications mixing segment requirements for automotive multidrop 10BASE-T1S PHYs (IEEE 802.3cg) and 10BASE-T1M (IEEE 802.3da draft standard); compliance will be demonstrated by engineering design examples and testing validation. The copper media specifications referred to as 'mixing segments' and the medium dependent interface (MDI) equipment connector will be explored in detail, including an overview of transmission characteristics, test specifications and test methodologies. To support the understanding of the technical details, material of a tutorial nature on Ethernet physical layer definitions and nomenclature will be included.