Products on Show
State-of-the-art EV drivetrain testing facility
Atesteo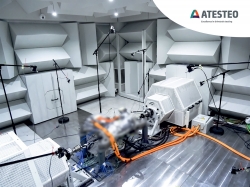 German drivetrain testing specialist Atesteo will extend its global footprint and support the North American automotive industry at its new headquarters in East Lansing, Michigan. From March 2023, the new testing facility will feature high‐performance, state-of-the-art drivetrain test benches for hybrid and electric drivetrains. Especially in e‐mobility, Atesteo offers expertise from years of testing electric motors, inverters, auxiliary electric components, hybrid drive systems and battery systems on test benches.
---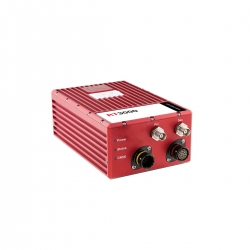 Tightly coupling inertial data to GNSS inside an INS can offer a significant performance improvement in difficult GNSS conditions. Oxford Technical Solutions' (OXTS) gx/ix technology works in two main modes. Gx mode uses IMU dead reckoning alongside previous GNSS updates to predict what sort of satellite messages the GNSS receiver would expect. This allows individual satellite signals to be screened and those that differ significantly from expected values, for example, due to multipath errors, can be ignored. This ensures that a much more robust and reliable position can be maintained with fewer jumps.
---
Testing solutions to accelerate EV innovation
Instek America Corp

To address rising investment and evolving technology in the EV market, GW Instek provides more thorough and economic alternative testing solutions to accelerate EV innovation. In addition to a wide range of test and measurement instruments, GW Instek provides high-power/high-voltage DC load and a full line of AC load for the testing of EV batteries and charging stations.
---
Corporate vehicle rental/sales for product testing, promotions and more
Competitive Vehicle Services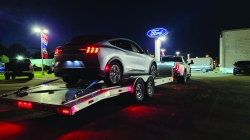 Competitive Vehicle Services (CVS) is a corporate vehicle rental and sales company serving the needs of companies worldwide. CVS will professionally deliver the vehicles or parts needed for any project or promotion with speed, flexibility and cost-effectiveness. From overseas parts procurement to door-to-door delivery, CVS will get it done.
---
Intelligent, flexible, programmable AC and DC power supplies
Ametek Programmable Power
Ametek Programmable Power will exhibit its programmable AC and DC power supplies, including the Asterion line of products, which combine intelligence and flexibility to create an advanced platform of solutions.
---

Weiss Technik North America has published a white paper titled Environmental Simulation Safeties for Battery Testing to explain the various EV and battery test chamber safety features and outline how Weiss Technik can help companies with their EV and battery testing applications.
---
High-accuracy pressure and temperature transducers
GP:50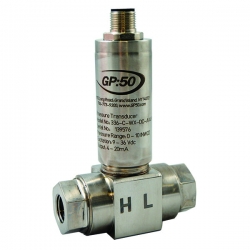 At this year's Automotive Testing Expo in Novi, Michigan, GP:50 will showcase its line of high-accuracy pressure and temperature transducers designed for the automotive test market.

---
Engineering software for plotting and analysis of time response data
Schneider Software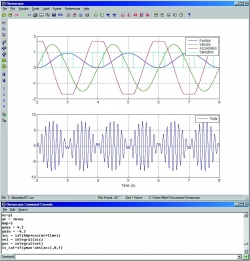 Dynascope is a Windows application that was developed to provide a simple, efficient environment to examine and analyze time response data. Its purpose is to allow users to evaluate their data files in less time with minimum effort.
---
Futureproofed test benches
TestEquity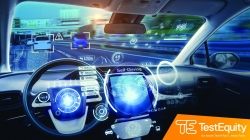 Automobiles are built on electronics. This is not a hypothetical future – this is now. Advanced driver assistance systems using radars, cameras and lidar are already on the roads. Connected car technology pushes more signals across more networks than ever. Vehicle electrification is testing the limits of power grids. For the electronics engineer, these challenges mean one thing: you need the ultimate test bench.
---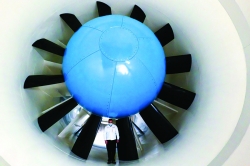 The brand-new facility, located on the grounds of the Transportation Research Center in East Liberty, Ohio, is ready to lead future innovation in the automotive industry.
---
Miniature multichannel datalogger
Dytran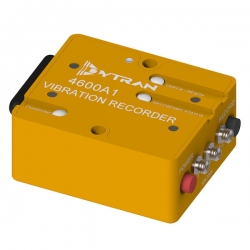 Conducting shock and vibration evaluations of various vehicle components is necessary to validate long-term durability and performance. This type of testing requires the use of high-quality sensors and dataloggers that can deliver accurate data.
---
High-speed imaging for onboard and offboard vehicle impact testing and more
Photron / Photron USA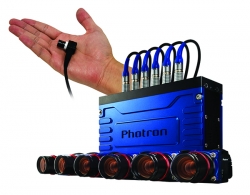 Photron is a world leader in high-speed imaging. Used in internationally renowned research laboratories, industrial test facilities and universities in more than 30 countries, Photron FASTCAM high-speed cameras are trusted to provide high-quality results in challenging, high-speed applications.
---