Speaker Details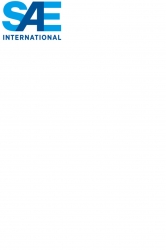 Darrell Hancock, Jr.
Darrell Hancock has worked in the automotive industry for 37 years, primairly in vehicle dynamics development and testing. He has been a member of the SAE Driving Skills Standards committee since its inception in 2016, has led several working groups within the committee, and is currently the secretary.
---
Presentation
SAE J3300 driving skills standards and certification
The SAE driving skills standards committee has developed and published the J3300 standard to certify the driving skills of individuals involved in driving where competence behind the wheel is needed. The standard is applicable to testing, evaluating and general operation of vehicles in proving ground, test track and public road environments. The standard covers driving skills from basic to very advanced levels and includes endorsements for specialized driving skills. Certification of individuals' skills is done by objective pass/fail criteria administered by certified examiners, and is consistent across the globe. A third party administers the registration and renewal of certifications.