Speaker Details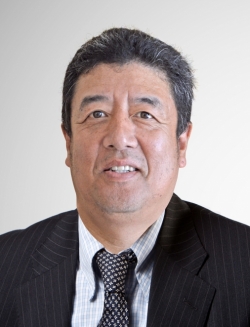 Bo Han
Bo Han is the CEO of TOYOTech, the US-based subsidiary of Japanese test and measurement pioneer TOYO Corporation, and the CEO of AeroGT Labs, a provider of next-gen OTA MIMO measurement solutions. Mr. Han has over 30 years of experience across a broad spectrum of technologies including connected vehicles, cellular 3G, 4G and 5G, data networking analysis and network management. Previously he served at Fluke Networks and Clearsight Networks, helping advance business activities at those organizations. Having lived and worked in multiple countries, Bo is fluent in English, Japanese and Mandarin Chinese.
---
Presentation
The challenges of 5G MIMO measurements in a vehicle
Modern vehicles are designed and integrated with a myriad of wireless components and subsystems to support automotive applications such as driver-assisted and autonomous driving. This has made design and production testing of a vehicle's communication operations a mission-critical operation at automotive OEMs. Improper, inadequate or incomplete testing can put drivers, occupants and pedestrians at risk when such vehicles are sold in the marketplace. The challenges faced by test engineers who test, measure and validate the wireless communication subsystems in such vehicles are numerous. This presentation will discuss these challenges and review the technologies and techniques to overcome them.