Speaker Details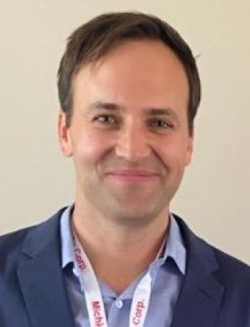 Andrew Cook
Andrew is a vice president at Michigan Scientific Corporation with 15 years' experience in transducer design, instrumentation and testing. He has been in charge of the wheel force transducer (WFT) product line for the past 10 years. Andrew has extensive experience in WFT testing, development, training and troubleshooting.
---
Presentation
New wheel force transducers for EV testing
Michigan Scientific Corporation (MSC) has released the next generation of precision wheel force transducers (WFTs) for the next generation of vehicles. MSC's LW60 and LW65 are newly designed WFTs with higher capacities specifically designed for the higher loads seen in durability testing of EVs. Electric vehicles can generate higher torques, lateral cornering forces and overturning moments than comparable ICE vehicles. MSC's next-generation user interface box, CT3, will allow for PTPv2 synchronization and next-generation signal outputs, CAN FD and EtherCAT. Additionally, these WFTs can be used with either inboard telemetry or outboard slipring electronics.