Speaker Details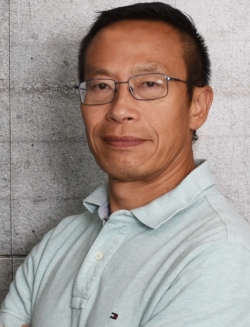 Steve Liu
Steve has 20 years' experience in automotive controls and simulation. Before joining Speedgoat in 2021, Steve worked at General Motors for 15 years as a controls tech specialist, and Ricardo for 5 years as controls engineer. In those roles, he worked on multiple projects in powertrain controls, modeling and simulation. With his own successful stories of using rapid control prototyping and hardware-in-the-loop simulation, Steve was able to apply modern control theory, model-based design and new technologies for innovative powertrain control, diagnostics, sensor measurement and emission controls. Steve has 15 US patents in automotive controls/modeling/simulation.
---
Presentation
Enabling innovation for automotive HIL testing and control design
Speedgoat test systems are ideal for innovating control designs and test control units of next-generation electric vehicles. Discover how Speedgoat's unrivaled MATLAB and Simulink integration can help you prove complex designs for battery management systems and motor controls. We will also demonstrate how you can expedite hardware-in-the-loop testing of powertrain control units, using test automation and high-fidelity virtual vehicle models, including batteries, electric motors and power converters.