Speaker Details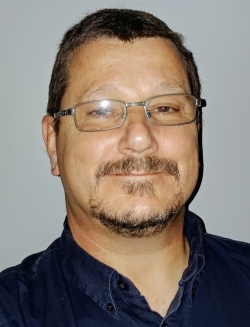 Dave Gallop
Dave has been involved in almost every aspect of instrumentation since graduating in the early eighties. His early career involved hands-on instrumentation and vehicle testing for a global automotive manufacturer, where he gained an appreciation of the technologies that were emerging at that time. He has held roles in supporting, developing and managing data acquisition for over thirty years and is now excited to once again be involved in the evolution of the next generation of these technologies at Dewesoft, whose innovations continue to improve the industry.
---
Presentation
The importance of synchronization and the mechanisms available
Many connected devices use mechanisms for synchronization. Often there is a specific technology that is applied and utilized to assure information is gathered in a manner that allows correlation between devices regardless of the proximities involved. These technologies enable assurances that signals align to acceptable levels but differ dramatically in their behavior and phase alignment differences. With emerging timing protocols such as those needed in time-sensitive networks (TSN), it may be worth reviewing how each behaves and if your devices comply or can be made compliant with the synchronization mechanism you choose. This is a review of some used.