Speaker Details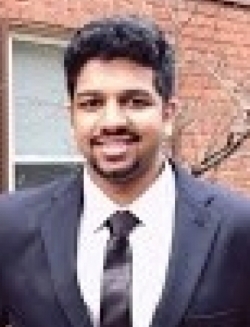 Arjun Udayakumar Sherly
Arjun is a senior software and product development engineer. Working with Methodica Technologies, he assists global organizations in software development, test engineering and product development support. He has deep domain experience in embedded hardware, software development and test execution. His core expertise includes product development and support of a high-performance, scalable datalogger and grabber for ADAS and autonomous vehicles. Adding to his credit, his expertise includes designing algorithms for rear sensors and enhancing safety in autonomous navigation using OpenCV and TensorFlow (python).
---
Presentation
Solving the challenges of high-speed, in-vehicle datalogging for ADAS
Collecting real-life, unimpaired data from ADAS sensors is crucial in training and validating autonomous vehicle algorithms. However, effectively synchronizing the sheer volume of data from multiple sensors can be challenging. Vehicle manufacturers must efficiently capture this data while ensuring usability and searchability; and avoid any interruptions, record failures, or breakdowns due to harsh driving conditions. In this session, let us uncover the challenges involved in high-speed, in-vehicle data collection for ADAS and explore the need for high-performance, flexible and scalable datalogging systems that can help overcome these challenges.