Speaker Details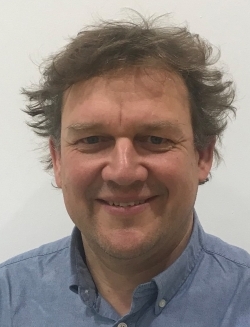 Gavin Farmer
Gavin joined Dynisma as commercial manager in January 2022. His role is to match Dynisma's innovation and engineering talents to customers' needs, and as such he is always hunting for automotive or motorsport engineers who want to do new and difficult things. Gavin has more than 20 years of experience covering vehicle simulation, engine controls and fuel injection, engine components and advanced materials. He holds an MSc in engineering from the University of Cambridge, UK, and spent the first half of his career in engineering before switching to commercial roles. Gavin is open to any and all discussions about cars.
---
Presentation
Redefining motion simulation – develop the perfect ride
From F1 to future mobility, the way a vehicle moves its driver or rider, and the way they respond to that movement, is key to success. Dynisma embraces bandwidth and latency challenges to create driving simulators with a much tighter loop between the vehicle models and the drivers or riders. The presentation describes a new approach to motion simulation with examples of what this is enabling engineers to study and develop on road and track. The presentation will include case studies on DMG-X – a new simulator for ride and NVH, and a simulator for top-tier motorsport.