Speaker Details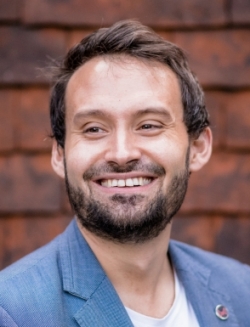 Richard Ahlfeld
Dr Alhfeld is founder and CEO of Monolith. He received his PhD in aerospace engineering from Imperial College and was named one of MIT Technology Review's Top 10 Innovators under 35. Monolith empowers engineering domain experts in automotive, aerospace and industrial markets to reduce expensive, time-intensive testing; lower risks to product performance and quality; and cut product development time. Monolith is trusted by the world's top engineering teams, including BMW Group, Siemens and Honeywell, to develop better-quality products. Monolith is headquartered in London with global enterprise clients worldwide and was featured in Forbes magazine and named as one of the UK's top 100 startups.
---
Presentation
How BMW uses AI to accelerate crash tests
The use of artificial intelligence (AI) combined with historical vehicle test data is an increasingly popular solution in engineering product development and is poised to be a game-changer in the automotive industry. In his presentation, Dr Ahlfeld will discuss how BMW Group engineers adopted Monolith AI software to reduce crash test times by training self-learning models with their valuable test data to accurately predict the force on a passenger's tibia. As a result, BMW engineers can optimize crash performance earlier and reduce time-intensive testing. Dr Ahlfeld will touch on other areas where the Monolith no-code AI software is being adopted in automotive product development to help engineers do less physical testing and explore more design parameters and operating conditions whilst significantly cutting development time.