Speaker Details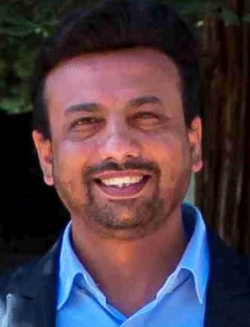 Adnan Khan
Adnan has spent over twenty years of his career in the wireless industry working with operators, chipset vendors, network infrastructure vendors, consumer electronics/handset manufacturers and test equipment vendors, all in senior technical and management roles. He currently heads the technology and market development team at Anritsu and manages the strategic direction of Anritsu's family of wireless and wireline products. His broad knowledge base spans different wireless technologies including cellular, Bluetooth, wi-fi and NFC. He is a frequent speaker at multiple wireless conferences and industry events and has authored several articles in wireless technology journals. Adnan holds a BSc in electrical engineering from the University of Texas at Austin and currently resides in Texas.
---
Presentation
Ramping up TCU and connectivity tests for ADAS/autonomous applications
As multiple standards, sensors and use cases continue to define next-generation capabilities for autonomous driving, a central evolving technology is wireless connectivity for safety, data collection/storage and entertainment functions. In this session, Anritsu will summarize some of the key challenges facing wireless connectivity tests and deployment for automotive applications. Anritsu will share some of the new test solutions and methods we are deploying, with our partners, that can address several of the challenges for safely deploying wireless connectivity, C-V2X and autonomous driving functions in the telematics control unit (TCU) for next-generation automotive applications.