AUTOMOTIVE TESTING EXPO EUROPE 2022 WIEDER IN STUTTGART!
Die Automotive Testing Expo ist die führende internationale Messe der Welt für alle Aspekte der Technologien für Automobilprüfung, -entwicklung und -validierung. Sie findet jedes Jahr in Detroit, Shanghai und Stuttgart statt. In Europa wie auch anderswo ist sie die führende Veranstaltung für Technologien und Dienstleistungen in den Bereichen Tests für Fahrerassistenzsysteme und autonome Fahrzeuge, Prüfung von Elektro- und Hybridantriebssträngen, Batterie- und Reichweiteprüfungen, EMI- und NVH-Tests und -Analysen sowie dem gesamten Spektrum der Prüf- und Validierungstechnologien für die Entwicklung von kompletten Fahrzeugen, Bauteilen und Systemen.
Mehr als 400 Aussteller werden hier ihre allerneuesten Produkte und Dienstleistungen präsentieren. Die Besucher können sich auf Spitzentechnologien in den Bereichen Prüfung von Fahrerassistenzsystemen und autonomen Fahrzeugen, NVH-Messwerkzeuge, Prüfstände, Simulationspakete, Dauerprüfungstechnologien, Crashtests, Dynamometer, Emissionsmesssysteme und Dynamikbewertungstools sowie auf zahllose Serviceanbieter wie Prüfgelände und Testeinrichtungen freuen.
Nach den notwendig gewordenen Einschränkungen findet die Automotive Testing Expo endlich wieder in voller Kapazität und Größe statt, mit persönlichen Gesprächen und Vorführungen vor Ort. Am 21., 22. und 23. Juni 2022 auf der Messe Stuttgart!
PRODUKTBEREICHE
Erleben Sie die neuesten Technologien und Dienstleistungen, mit denen höchste Standards bei Qualität, Zuverlässigkeit, Haltbarkeit und Sicherheit der Produkte erfüllt werden.
Umfassende Fahrzeugprüfung
Datenerfassung aller Art
Autonome Fahrzeugsimulation
Prüfung und Validierung autonomer Fahrzeuge
Prüfung und Verifizierung von 5G und Kommunikationsmitteln
Fahrerassistenzsysteme im Test
Prüfung von Elektroantrieben
Prüfung von Verbrennungsmotoren und Hybriden
Reichweiteprüfungen
EMV-Prüfung
NVH-Analyse
Modellierung und Prüfung der Aerodynamik
Tests und Prüfstände für Aufhängung und Fahrgestell
Prüfungen von Elektroanlagen und Batterien
Elektronikprüfungen
Modellierung und Prüfung der Akustik
Umweltprüfungen
Toxizitätsanalyse
Struktur- und Ermüdungsprüfung
Sensoren und Umformer
Windkanaltechnologie
Materialprüfungen
Prüfstände, Schwingungs- und Erschütterungstests für das gesamte Fahrzeug
Crashtest-Technologie
Testsimulation
Sicherheit für Fahrzeuginsassen und Fußgänger
Motor-/Abgasuntersuchungen
Streckensimulation und Labortests
Rollenprüfstände
Prüfung der Fahrzeugdynamik
Materialprüfungen
Aerodynamik- und Windkanaltests
Schwingungs- und Erschütterungstests
Akustikprüfungen
Mechanische Prüfungen
Hydraulikprüfungen
Prüfung der elektrischen Anlage
Zuverlässigkeits-/Lebensdauertests
Prüfanlagen
Automatisierte Testsysteme (ATE)
Kraftstoff- und integrierte Systemtests
Testmanagement-Software
Crashtest-Analysen
Reifenprüfungen
Datenerfassung und Signalanalyse
Aufpralltests
Elektronik- und Mikroelektroniktests
Ermüdungs-/Bruchprüfungen
Torsionsversuche
Komponentenprüfungen
EMV-Tests und Tests auf elektrische Störungen
Struktur- und Ermüdungsprüfungen
Aufprall- und Crashtests
Sensoren und Umformer
Konzeption von Prüfanlagen
Qualitätsprüfung und Inspektion
Telemetriesysteme
Fahrzeugsimulation
Automatische Inspektion
Belastungs-/Spannungstests
Kalibrierung
Laborinstrumente
Softwaretests und -entwicklung
Qualitätsmanagementlösungen
PLUS! Erleben Sie In-Line- und End-of-Line-Prüftechnologien!
Öffnungszeiten
Öffnungszeiten
Dienstag, 21. Juni
10.00–17.00 Uhr
Mittwoch, 22. Juni
10.00–17.00 Uhr
Donnerstag, 23. Juni
10.00–15.00 Uhr
Kostenlose Technologiepräsentationen
Erste Referenten angekündigt
GALERIE
In der Galerie finden Sie Bilder aktueller Veranstaltungen
Buchen Sie einen Stand
Für weitere Informationen kontaktieren Sie bitte::
MESSEDIREKTOR/IN
Dominic Cundy
PRESSEZENTRUM
Willkommen im Pressezentrum für die Automotive Testing Expo Europe .
---
Aktive Pressevertreter haben Anspruch auf einen kostenlosen Presseausweis für die Messe.
---
EVENT-MARKETING
DIE LOGOS KÖNNEN VERWENDET WERDEN, UM DIE VERANSTALTUNGSDATEN AUF EINER UNTERNEHMENSWEBSITE ODER IN EINEM KALENDER ZU VERÖFFENTLICHEN.
---
Diese Veranstaltungslogos und -banner werden für eine Nutzung durch Sponsoren, Referenten und Konferenzteilnehmer bereitgestellt, damit sie Informationen über die Veranstaltung an Freunde und Kollegen weitergeben können.
---
EILMELDUNG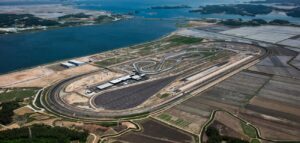 Asia's largest proving ground opens in South Korea
Hankook Tire has opened the Technoring, a new proving ground in Taean, South Korea, stated to be the largest proving ground in Asia. The facility covers 1,260,000m2  and features 13 testing tracks, designed to accommodate all types of vehicles from supercars to trucks and ...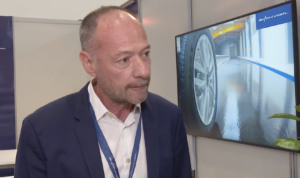 Tire Technology Expo: Arnaud Dufournier on tire testing machines
Arnaud Dufournier provides an overview of some of the latest tire testing technology developments from his company, including the ability to conduct R117 tests with its indoor machines, wet grip measurements using its Automated Indoor Tire Test Track (AI3T) machine and rolling resistance measurements ...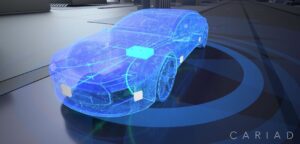 VW's Cariad signs up Luxoft for software development, testing and integration
Luxoft, the design, data and development arm of DXC Technology, is working with Cariad, the automotive software company owned by Volkswagen Group, to provide vehicle software development, testing and integration services.
KONTAKT
MESSEDIREKTOR/IN
Dominic Cundy
FRAGEN ZUR ANMELDUNG/ZUM AUSWEIS
Clinton Cushion
ANFRAGEN VON AUSSTELLERN
Exhibition operations manager
ANFRAGEN ZU VISA
Visa team
Veranstaltungsort
Messe Stuttgart, GERMANY
Landesmesse Stuttgart GmbH
Messepiazza 1
70629 Stuttgart
Germany