Speaker Details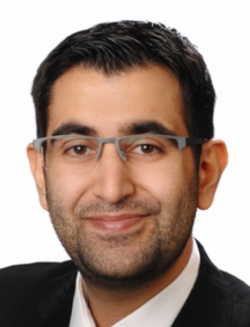 Abduelkerim Dagli
With more than 10 years of experience in the field of automotive testing, Abduelkerim is a competent and highly respected contact person in the industry. Many companies appreciate his consulting competence and constant support until the successful project implementation. He is a two-time master's graduate with a focus on automotive mechatronics. He currently leads the sales team at MicroNova AG, one of the leading manufacturers of test solutions for embedded systems. In addition, he teaches software development at German universities.
---
Presentation
Cost-efficient testing of battery management systems (BMS)
Testing a BMS on a HiL simulator requires not only powerful hardware with emulation for the output of the cell terminal voltages or simulated cell controller but also a real-time-capable cell model. Besides the technical requirements regarding new developments, projects also need to be considered from the perspectives of target, cost and time. Using the NovaCarts HiL-Platform from MicroNova as an example, this presentation will show what a simple optimized concept can look like in terms of total cost of ownership and total cost of test.