Speaker Details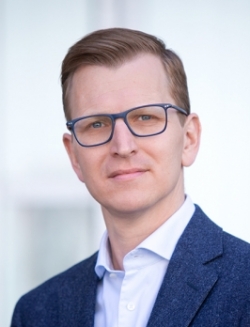 Torsten Bodsch
Torsten Bodsch is Head of Global Application and Product Management at the HORIBA Europe GmbH in Darmstadt (Germany). He joined HORIBA team in 2013 as Product Manager Engine. In addition, he worked for 3 years as a project manager in a large-scale project at a German OEM. He also supported in this field localization activities in India as well as in China. Beginning of 2020 he changed his position to Global Application Manager Powertrain and is since that time in charge of the global fuel cell powertrain development activities from HORIBA.
---
Presentation
Flexible testing solutions for fuel cell powertrain development
Latest trends in propulsion technologies are leading to changing requirements for powertrain development. Especially electrification and alternative fuels – such as hydrogen – are strongly pushing the investment for new test beds in this field as well as the modernization of existing laboratories for new applications. HORIBA can offer flexible testing solutions for the validation of all propulsion components (fuel cell, e-motor and battery) up to the complete fuel cell powertrain. Fuel cell powertrain test environments are powerful toolboxes for the energy management optimization that can help improving the efficiency and driving range of FCEVs.