Speaker Details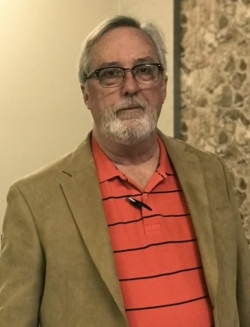 Brian Walker
Brian Walker is senior RF engineer SME at Copper Mountain Technologies, where he helps customers resolve technical issues and works to develop new solutions for applications of VNAs in test and measurement. Previously, he was the manager of RF design at Bird Electronics, where he managed a team of RF designers and designed new and innovative products. Before that, he worked for Motorola Component Products Group and was responsible for the design of ceramic comb-line filters for communications devices. Brian graduated from the University of New Mexico, has 40 years of RF design experience and has authored 3 US patents.
---
Presentation
Evaluation of high-speed digital media for automotive cabling
Digital systems in automotive applications are becoming more and more prevalent. Multiple cameras may be streaming video data to the vehicle 'head-end' controller. Radar or lidar systems feed rivers of data at high speed to the central processor for collision avoidance and navigation. Arranging for all of this data to arrive at the head-end controller with minimal corruption in the presence of a great number of interfering signals is a challenge. As a first step, a VNA may be used to set expectations for signal integrity over any chosen digital transport media.