SOME OF THE NEW PRODUCTS ON SHOW
Day 2: Teamtechnik establishes strong market presence in the US
Teamtechnik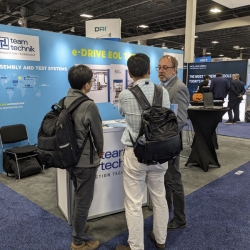 Returning exhibitor Teamtechnik has reported that it has had a tremendously successful year in the USA. The company has undertaken several large-scale projects to install its state-of-the-art e-drive test fields at OEMs and Tier 1 suppliers.
---
Day 2: Humanetics announces improvements to Thor-5F
Humanetics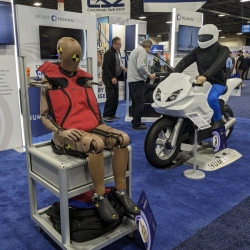 Humanetics has been telling the US automotive development community at the expo about the updates it has made to the Thor-5F ATD to enhance the dummy's durability and usability. The refinements, which are being prepared for official release, focus primarily on the thorax region, addressing durability concerns in the severe test region that were reported by NHTSA.
---
Day 2: Konrad advances PCB test platform and enhances signal integrity
Konrad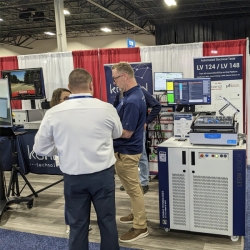 At Konrad's booth, visitors can see a live demo of the company's new LeonBench and LeonInline systems that extend its portfolio with manual and automated test systems for ICT, FCT, ISP, boundary-scan and end-of-line applications.
---
Day 2: Atesteo begins commissioning new US$27m driveline test facility in the USA
Atesteo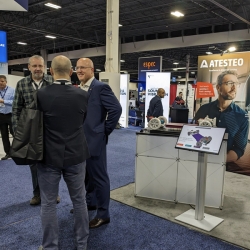 Driveline analysis specialist Atesteo is at the expo to talk about its plans to open its first test center in North America, explaining that the commissioning process has just begun. Based in East Lansing, Michigan, the 3,250m2 calibration and testing facility is worth US$27m.
---
Day 2: Sakor Technologies launches new test automation controller
Sakor Technologies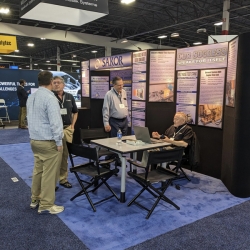 Sakor Technologies is showcasing its newest-generation test automation controller, DynoLab Gen V, at the show. The cutting-edge software platform enables even a non-programmer to implement complex test systems and testing standards. Modularity, robustness and expandability are said to be cornerstones of the product.
---
Day 2: IMEG discusses prevailing test facility design challenges
IMEG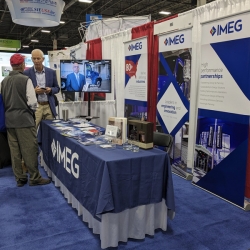 In today's R&D environment, facility designs are constantly changing to meet the latest government standards. This requires facilities to be flexible to adapt to the latest testing criteria. IMEG, a specialist that provides design and other services for test facilities, is in Novi to talk to industry players and observe the latest needs and challenges.
---
Day 2: Scantek's acoustical capacity meter quickly measures engine cavity capacities using sound waves
Scantek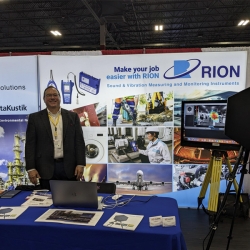 Scantek is at the expo to discuss the newly developed Rion acoustical capacity meter. The combustion chambers in the cylinder head block of a vehicle have a large influence on driving performance. Rion's technology enables high-accuracy measurement of the capacity of these chambers.
---
Day 2: Versatile new data acquisition system debuts at Mecalc booth
Mecalc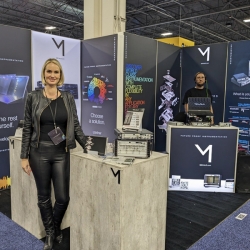 On display at Mecalc's booth is the latest addition to the company's QuantusSeries product line – the DECAQ data acquisition system. The technology introduces numerous new features that make it more flexible and dynamic.
---
Day 1: Xylon showcases latest datalogger for handling data torrents
Xylon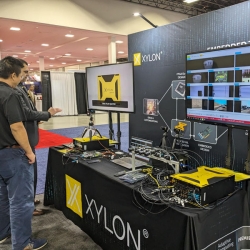 Xylon is demonstrating its all-in-one fourth-generation datalogger, Quattro. The setup showcases acquisition from 14 x 2.3-8MP video sources, including cameras with FPD Link-III and GMSL2 automotive interfaces, GigE Vision and USB reference cameras, as well as synthetic video channels streamed from the simulator.
---
Day 1: Innkeeper helps companies re-engage with durability and fatigue test equipment
Innkeeper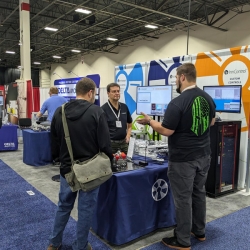 For Innkeeper, Automotive Testing Expo North America is the perfect platform to discuss its niche offering, which operations manager Bill Pagels described as a "Swiss Army Knife of testing tools". This primarily includes a package of intuitive systems for conducting component durability and fatigue tests.
---
Day 1: Aptiv discusses transition to video analysis in ADAS and EV validation
Aptiv Connected Services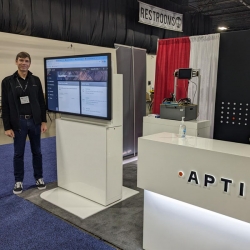 At this year's show, Aptiv Connected Services is exhibiting its Connect Qualifier technology. Director of business development, Kevin Price, highlighted the growing reliance on video for ADAS and EV validation, which enables engineers to see what was happening in and around a vehicle during a test.
---
Day 1: New oscilloscope for EV R&D showcased at Uni-Trend's booth
Uni-Trend Technology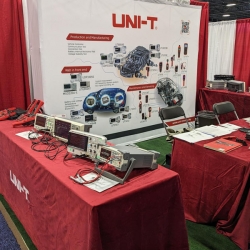 Uni-Trend Technology is showcasing its new MSO2204-S oscilloscope, which is designed to observe the output waveforms of motor inverters to ensure efficient power conversion and control. Engineers can use it to analyze motor current and voltage waveforms for performance evaluation and fault detection.
---
Day 1: Thermotron presents thermal imaging add-on
Thermotron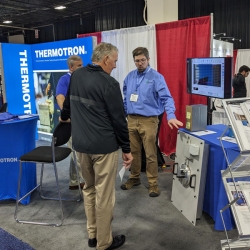 At Automotive Testing Expo North America this year, Thermotron is presenting its latest thermal imaging add-on for its 8800 controller, which is designed to help users leverage the emerging technology.
---
Day 1: Test and automation system supplier Noffz announces new HQ
Noffz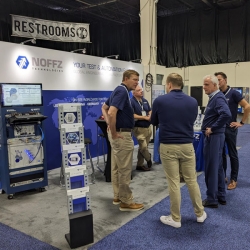 After 19 years at its previous location, Noffz has embarked on the next chapter of its journey and moved into a brand-new headquarters at Vorster Strasse 238, 47918 Tönisvorst, Germany. The company has said that the new campus represents more than just a change of address.
---
Day 1: ACS discusses safety in alternative fuels evaluation applications
ACS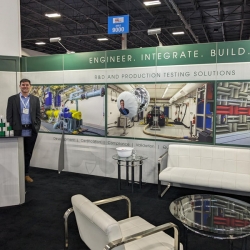 ACS has noted that alternative fuel safety in R&D facilities is top of the agenda at present. Testing equipment with rotating parts, high-pressure fluids and combustible materials is inherently risky, especially in research and development, where testing outcomes are intentionally experimental or destructive.
---
Day 1: Interface highlights growing role of wireless and mini torque transducers in auto testing
Interface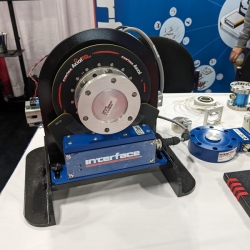 Interface has been an annual participant in Automotive Testing Expo for many years. According to the company's US sales director, Elliott Speidell, the show is a great opportunity to connect with the expanding vehicle test market.
---
Robot for versatile VRU ADAS testing
SEA Limited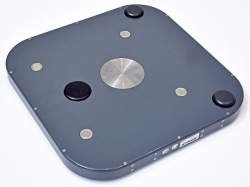 STRIDE (Small Test Robot for Individuals in Dangerous Environments) is an ultra-low-profile, overrunable robotic platform developed by SEA Ltd.
---
High-power AC-DC power supplies and loads
Instek America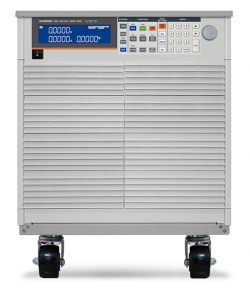 GW-Instek is a world-renowned electronic test and measurement solutions company and will be introducing its electronic load 150V, 600V and 1,200V models with power up to 192kW at the show.
---
Optimal temperature measurement
Ipetronik

The new M-THERMO3 16 temperature measurement module, is the first module in Ipetronik's M3 family. Setting standards in modular measuring technology, its 16 channels can be selected independently of the thermocouple type and offer a high degree of precision and flexibility with a high-resolution 24-bit analog-to-digital converter (ADC). It is ultra-compact and robust and boasts a new wireless and magnetic connection concept.
---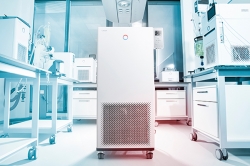 As a leading manufacturer of high-quality temperature control equipment, Lauda-Brinkmann takes pride in its commitment to precision and reliability.
---
Lab management solutions from Link Engineering Company
Link Engineering Company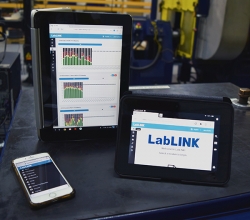 At this year's Automotive Testing Expo, Link Engineering Company will showcase the latest capabilities of LabLINK, the company's premier laboratory information management system (LIMS). Through video presentations and live product demonstrations, Link will explore the latest data management, review and analysis capabilities of its product.
---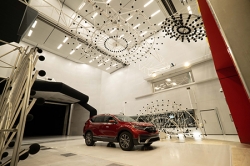 The new HALO wind tunnel on the grounds of Honda's Transportation Research Center in East Liberty, Ohio, aims to lead the future innovation of the automotive industry.
---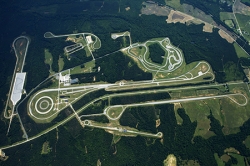 Michelin Proving Grounds (MPG) in South Carolina is a 1,295ha test and training facility offering a wide range of services such as track rental, driver training, turnkey testing and commercial events. The facility recently obtained its preliminary TISAX security certification, with the full certification expected to come by the end of 2023.
---
New four-wheel mover
Stringo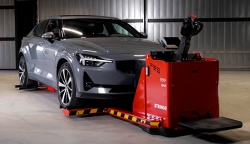 At the expo, Stringo will preview the solution sets it has invented, the DuoMover solution that can be used with the company's S series vehicle mover and the new 4WM machine that went to market recently.
---
The transition from emission lab to BEV range detection lab
Stähle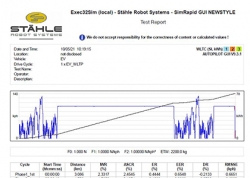 The procedure to identify the range of BEVs is complex and involves a long speed trace test on a chassis dynamometer. Due to increasing battery capacities, the test duration can be very long – the driver needs to perform and drive the test vehicle consistently and precisely and repeat the process for several hours.
---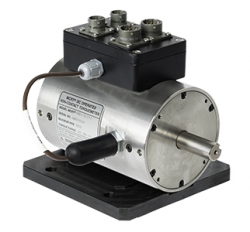 S. Himmelstein and Company will present its Ultra-Precise Series of torque sensors at the expo. According to the firm, these provide the best torque measurement accuracy available at an economical cost.
---
High-speed cameras
Photron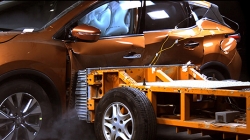 Photron's Fastcam high-speed cameras are trusted by research laboratories, industrial test facilities and universities in more than 30 countries worldwide. The company says its cameras are engineered to deliver outstanding results even in challenging high-speed scenarios and have the capability to record video at up to 2,100,000fps combined with unmatched light sensitivity. See for yourself at the company's booth.
---
Differential steering and hydrostatic articulation simulation
Mechanical Simulation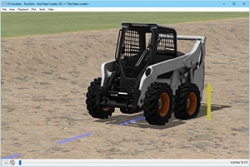 Mechanical Simulation, a global leader in vehicle dynamics simulation software, will be at the expo to showcase its 2023.1 software release, which provides accurate and realistic predictions of real-world vehicle behavior.
---
Bridge the gap between simulation and physical testing
HBK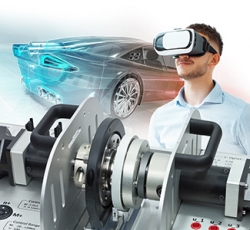 By leveraging its expertise and extensive experience, HBK can help increase efficiency and accelerate vehicle development while reducing the industry's dependence on physical prototypes. This not only benefits its customers but also contributes to a more sustainable future for all. Expo visitors can find out more about HBK's commitment to providing the best-possible solutions to meet the needs of the ever-changing automotive industry.
---
Dynamometers for critical data capture down to zero rp
Force Control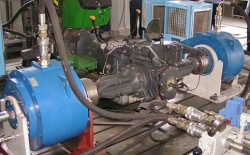 Force Control dynamometers featuring Positorq oil shear load brakes absorb extreme torque at very low speed, down to zero RPM, allowing them to accurately capture data at these critical junctures when dynos equipped with traditional load brakes cannot.
---
Advanced traffic simulation
dSpace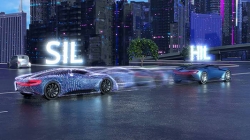 dSpace will showcase advanced traffic simulation systems on its booth, including the company's Simphera software solution. Seamlessly integrating with Aurelion, dSpace's sensor-realistic simulation tool, Simphera offers an unparalleled experience.
---
Untethered data acquisition systems
Dewesoft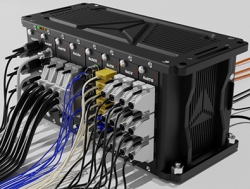 Today we see AI as the emerging next generation of technologies; it can easily be confused with autonomy but has very little in common. Autonomous means untethered from external control and able to function without it, possibly even functioning more efficiently or effectively without it. Dewesoft Obsidian offers the user the opportunity to use it as an autonomous system.
---
Safe labs for battery testing
ACS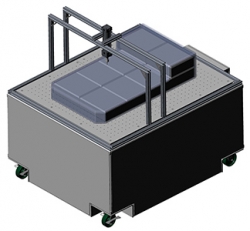 Prioritizing safety is not just a recommendation but an absolute necessity in battery testing. ACS can help answer these questions and more at its booth. The company will work with clients' engineers, facility teams, local code authorities and insurance underwriters to ensure that all safety requirements are met.
---
Next-gen video
Aptiv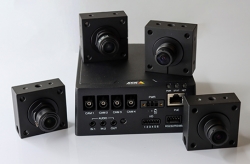 Today's new vehicles are more likely to experience problems than ever before. In part, that's because EVs, ADAS and other advanced features are extremely complex, making them very difficult to test and validate. When used with the complete Aptiv Connect Qualifier vehicle validation solution, Aptiv's next-gen video solution gives users a comprehensive view of everything that's going on in and around their test vehicles.
---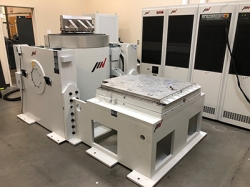 Founded in 1967, ATS performs a wide range of physical, environmental and chemical testing to support automotive testing needs. The company has upgraded its testing capability with the addition of two high-power shaker/vibration systems from IMV Corporation: the K125LS and K200.
---
Improved multi-coupler EVSE testing
Chroma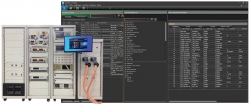 Chroma will be at the expo to talk about its EVSE test solution – integrated with the new PowerPro 5 software platform, it can simultaneously simulate single and multiple vehicle signals to achieve four-coupler power distribution testing and communication protocol verification including GB/T, CCS and CHAdeMO.
---
Heated sample lines for emissions testing
Clayborn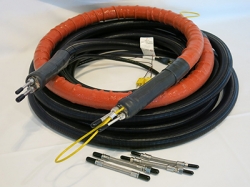 Custom engineered for individual use, heated sample lines give users the flexibility to heat almost anything using voltages from 12V DC to 480V AC. At the heart of these innovative products is Clayborn Heat Tape, spirally wrapped onto the customer's choice of tubing (Teflon, aluminum, stainless steel, etc) with their choice of sizing (1/16in OD to 4in OD) and accessories.
---
Servo-electric multi-axial simulation test systems
eMpulse Test Systems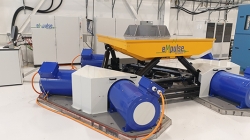 eMpulse Test Systems will be at the expo to talk about its new, patented, servo-electric, multi-axis simulation table (seaMAST). The seaMAST is an innovative, industry-changing solution for product testing and development. With its advanced servo-electric actuation technology, it can replicate the complex multi-axial vibrations that products undergo during their lifetime.
---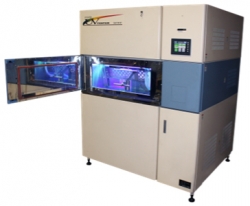 Eye Applied Optix specializes in controlled light spectrum solutions for scientific and industrial applications including crash test lighting, emissions test lighting and weathering test chambers. Visit the team in Novi to learn more about the Super UV chamber and the company's other products and services.
---
Global certification management platform
Global Validity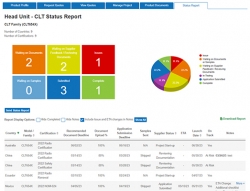 Manufacturers and global certification service providers have long been underserved by current cloud technology options built to support country certification processes. Without common tools, project transparency and collaboration suffer; critical details slip through the cracks, leading to delays in certification and missed deadlines.
---
Servohydraulic actuators for test systems
Herbert Hänchen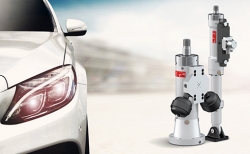 German manufacturer Herbert Hänchen will be at the expo to talk about its test actuators – one of the largest ranges on the market. The new Servoseal sealing element is a dynamically sealing synthetic ring. The integrated retaining ring made of carbon prevents excessive pressure build-up on the sealing surface due to hydraulic pressure.
---
Next-generation hydrogen gas analyzer
Horiba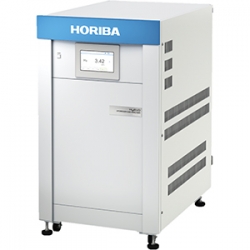 The HyEVO is a high-accuracy, fast-response hydrogen gas analyzer designed to support the development of the hydrogen supply chain – an essential tool for the development of technologies necessary to produce, transport and use hydrogen and hydrogen-related materials such as ammonia.
---
Ultra-flexible DAQ and high-sensitivity microphone
imc Test & Measurement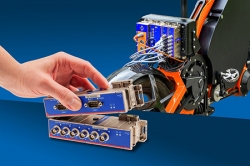 imc Test & Measurement and microphone manufacturer GRAS Sound & Vibration, both Axiometrix Solutions brands, will showcase their latest data acquisition solutions at the expo. GRAS now offers the new 46BC CCP ¼-in multifield microphone set, a small but high-sensitivity microphone with a 24dB(A) noise floor.
---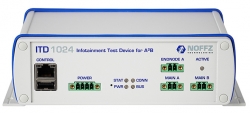 Noffz will be at the expo to introduce its new ITD 1024 G3 device – the Infotainment Test Device for A2B audio bus technology. The product is equipped with the latest AD2433 chip and provides seamless integration with users' favorite testing platforms.
---
Roof crush test system
Oilgear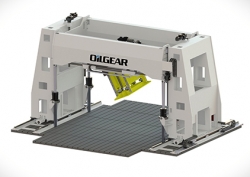 Oilgear will present the latest evolution of its servo-electric test benches, the improved roof crush test system. Designed to test a wide range of vehicles (maximum test height is 2,480mm), this machine offers best-in-class rigidity (<5mm at maximum force with angular force application).
---
Improved navigation data collection
OxTS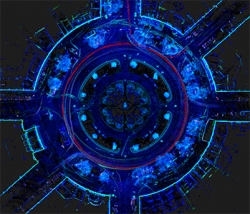 OxTS will showcase its new lidar odometry solution, which uses an IMU-GNSS tightly coupled INS system to deliver innovative, high-precision, high-reliability navigation data in any environment. OxTS LiO significantly reduces drift and improves performance in GNSS-denied or GNSS-harsh environments such as built-up cities.
---
High-frequency vibration measurement
PCB Piezotronics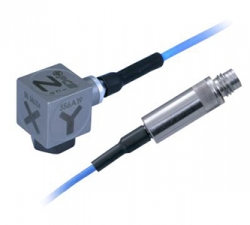 PCB Piezotronics (PCB) recently released model 356A19, an ICP triaxial accelerometer designed to make accurate vibration measurements across a broad frequency range from 1Hz to 13kHz at up to ±500g with a sensitivity of 10mV/g.
---
Enhanced automotive 5G OTA MIMO measurements
Toyo Corporation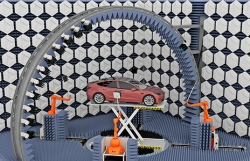 Toyo and its subsidiaries are committed to advancing automotive development. With a dedicated automotive research and development lab, the company delves into critical areas such as powertrain and autonomous driving, ensuring its solutions continuously evolve to tackle the challenges posed by the automotive industry.
---
High-speed tire pressure testing system
Tekscan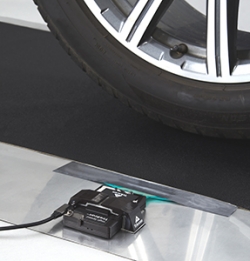 Tekscan will be exhibiting its new high-speed TireScan – a lightweight but rugged system that enables tire manufacturers and testing facilities to accurately, repeatably and efficiently measure dynamic contact patch pressure (DCPP) information from a tire running on a belt at speeds up to 265km/h.
---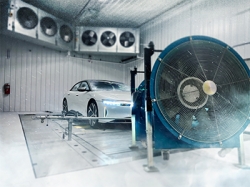 When it comes to BEV development, the uncertainty around range anxiety is amplified in cold weather. Often, engineering teams simply don't have sufficient access to cold-room dynamometers for testing, validating and benchmarking – affecting the customer experience and fueling doubts around EV adoption.
---
Design, testing and validation simplified
Typhoon HIL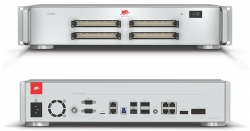 Typhoon HIL will be showing its best-in-class simulators that can support all model-based electric powertrain engineering design, testing and validation needs in a virtual domain. Built to solve the most demanding e-mobility application requirements with futureproof connectivity options, the company's HIL606 provides an ideal balance of power, speed and flexibility to vertically integrate and scale seamlessly.
---

The EPA AIM Act, which took effect in January 2022, has phasedown requirements in place for current and future regulations on environmental test chamber refrigerants and applications. Low GWP (global warming potential) refrigerants are needed for test chamber applications in the United States and globally.
---
Reliable temperature control for test chillers
Opti Temp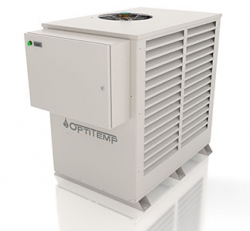 Opti Temp will be at the expo in Novi to talk about its market-leading design and production of liquid cooling/heating systems for the automotive test chiller market. Its low-temperature test chiller is designed for reliable and accurate temperature control, with a cooling capacity of up to 30kW (based on a -20°C leaving fluid temperature), heating capacity of up to 15kW, and an operating temperature range from -30°C to +88°C.
---
Instruments for sensing, testing and measurement
Luna Innovations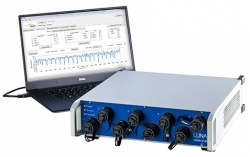 Luna Innovations encourages expo attendees to stop by its booth in Novi to learn more about the product's high-definition strain and temperature measurements for battery testing, composite parts testing, fatigue testing and health monitoring.
---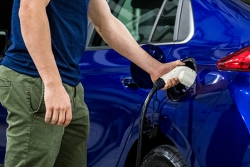 As the demand for electric vehicles continues to surge, Ontario Tech University's ACE Climatic Wind Tunnel is at the forefront of revolutionizing the industry with its next-generation testing capabilities. With a focus on EV and charger testing, ACE's state-of-the-art facilities provide a robust platform for advancing EV technologies.
---
EV motor testing system
Ohtama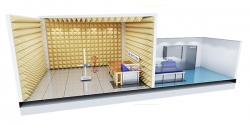 Ohtama's e-MotorChamber is an electromagnetic compatibility (EMC) assessment system that accelerates the development of high-voltage EV motors. Features include a long shaft for high-speed rotation – a dynamometer and a test motor are connected with just a single long shaft, enabling high-speed rotation of 20,000rpm or more and high torque to be transmitted directly.
---
ADAS and occupant protection creating challenges for safety testing
Messring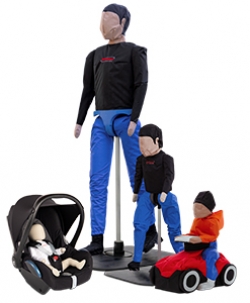 As automotive safety technologies continue to advance, so must the tools used for their evaluation. To effectively test ADAS, its hardware and software must be put through its paces on a proving ground. Such testing includes articulated adult and child VRU targets by Messring.
---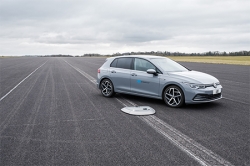 This year at the expo DRI will be previewing its new child pedestrian target, the latest addition to its ADAS target range. It features the same industry-leading design as its Soft Pedestrian 360 adult counterpart but in a child form.
---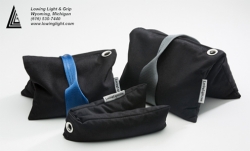 Lowing Products will be at Automotive Testing Expo exhibiting its exact weight bags, which are well suited for use in industrial weight testing, calibration, counterbalance applications, aeronautics, aircraft and automotive engineering.
---
Combined suspension, kinematics and compliance testing
Servotest Testing Systems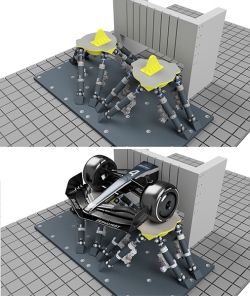 The Servotest Dual/Quad Hexapod suspension systems are a cutting-edge solution for precision suspension analysis and testing. The Servotest Dual/Quad Hexapod systems are advanced and versatile tools designed to evaluate the performance and durability of suspension systems in various vehicles.
---
Visual measurement solutions, making 'seeing' more accurate
TMSI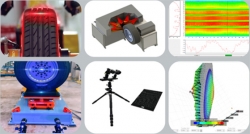 TMSI now presents visual measurement and analysis solutions for various industries, broadening its expertise from forces to optics, continually pursuing the development of state-of-art technologies. Find out more at it's booth in Novi.
---
From dental drills to V12s
Tectos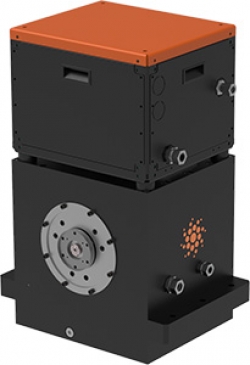 Tectos engineers and technicians are at home across a very wide range of technologies. The company, founded in 2004 by Dr Dieter Höfler, has developed over the years into an innovative and solution-oriented partner for engineering services and test bench components.
---
Innovative clipping method reduces peaks on the shaker table
Vibration Research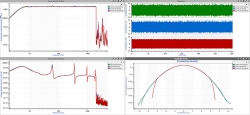 Running a random vibration test near the shaker's maximum acceleration, velocity, or displacement limit risks damage to the shaker system or product. Visit the Vibration Research team in Novi to discuss how TruClip can protect your shaker and product using the only correct way to apply sigma clipping.
---
Walk-in environmental chambers – a versatile product testing solution
Tenney Environmental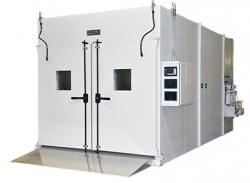 Tenney Environmental walk-in environmental chambers are ideal for humidity, temperature and various climate testing applications for large components, equipment or product loads. Almost every tool, product or component that is used in the home, factory or field is tested with environmental simulation equipment.
---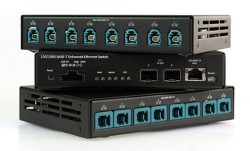 At this year's show, Technica Engineering will present its multigigabit 2.5/5/10GBASE-T1 automotive ethernet, SerDes, TC10 automotive ethernet wake-up, 10BASE-T1S, ILaS and MACsec solutions.
---
Test systems for e-drives, inverters and batteries
Teamtechnik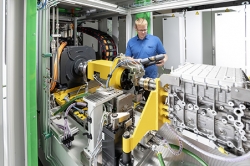 Teamtechnik offers modular EOL test benches for e-drives in a variety of vehicle types, from electric cars and commercial vehicles to heavy-duty vehicles. Fifty percent of the testing content is the same in inverter and e-drive EOL tests: the key components of e-drive systems are the e-motor, power electronics and reduction gear unit.
---
Acoustic beamforming array for greater portability
Scantek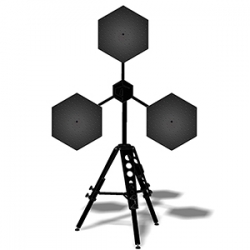 At this year's expo, Scantek will showcase its Nor 848B acoustic beamforming array for greater portability and higher resolution at low-frequency measurements. Acoustic beamforming arrays, commonly known as acoustic cameras, enable the user to visualize different sound sources at different frequencies and source strengths.
---
Design and test controls of next-gen EVs
Speedgoat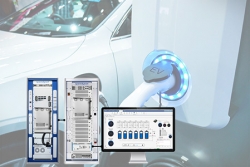 Visit Speedgoat's booth to check out the BMS HIL demo showcasing testing BMS control algorithms, which include state of charge (SoC) and state of health (SoH) estimation under normal and fault conditions. The battery cell emulator (BCE) allows hundreds of battery cells to be emulated, including their electrical and thermal dynamics.
---
The classic servocontroller is back
Innkeeper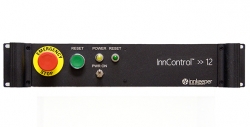 Innkeeper will be at the expo to show how its modern servocontroller can respond to these challenges, maintaining key functionality and simplicity. It is compatible with legacy actuators and sensors.
---
3000Hz elastomer test for EV motor mount
Saginomiya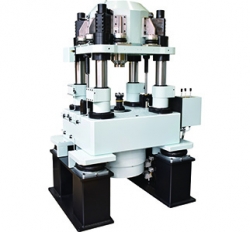 As vehicle electrification now requires higher levels of noise and vibration isolation than ever before, verification standards of vehicle rubber products are also getting higher. To verify those products, Saginomiya has released its 3,000Hz dynamic elastomer test system.
---
Miniature high-performance pressure sensor
PMC-STS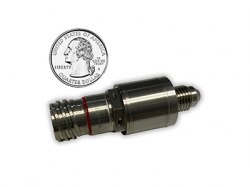 The MeasureLine ML2000 series of high-performance pressure transducers has been designed for demanding installations where space is extremely limited and high vibration and temperature are anticipated. The design utilizes miniaturized hybrid components which enable size and weight savings.
---