2023 Free-To-Attend Technology Presentation Stage
---
Day 1: Tuesday, April 18
10:30 - 16:30
10:30
Automotive testing & homologation – an overview

CANCELLED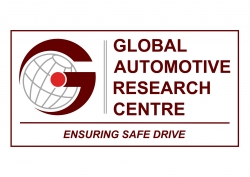 Dr Ramadhas Arumugam Sakunthalai
Director
Global Automotive Research Centre
India
This presentation gives comprehensive details of testing and homologation practices. It covers the significance of test standards and the need for regulatory authority in the Indian scenario. The current adoption of green mobility and related policies adopted by the govternment of India to promote zero emissions are also discussed.
11:00 - 11:10
11:10
Trends in verification and validation

Shripad Kanni
Head – Testing Tools & Solutions
Vector Informatik India
India
V&V was never easy. As the product development cycle becomes shorter, there is increasing need to complete V&V effectively and efficiently yet in less time. In this presentation, we will explore possible measures to reduce the V&V timelines yet achieve the desired level of testing, and which other industry practices we can embrace in automotive testing. We will explore how the automotive industry is going through transformation and adopting newer concepts such as continuous integration and continuous testing (CI/CT), virtual testing, virtual ECU and software-in-the-loop (SIL) solutions.
11:40 - 11:50
11:50
AgriSIm, the agricultural vehicle dynamics and precision farming simulation platform

Claudio Maroni
AgriSIm Product Manager
Soluzioni Ingegneria
Italy
Over the last few years, tractors have evolved into complex, technological and smart operating machines, capable of renewing and revolutionizing farming procedures. The community is particularly observant of environment, health and sustainability and has launched the Green Deal with the goal of drastically reducing the pesticides and chemicals used in agriculture, among other actions contained in the Farm to Fork strategies. AgriSIm is an agricultural simulation environment that allows the co-simulation of agricultural convoy vehicle dynamics along with precision farming operations, thus replicating smart farming routines in the virtual world.
12:05
Whole motorcycle-in-the-loop for control logics best tuning and verification

Dr Marco Ezio Pezzola
COO
Soluzioni Ingegneria
Italy
Control logics on board motorcycles are increasing in number and complexity. It follows that testing for correct response verification on proving grounds and/or on public roads becomes dangerous, difficult and time-consuming. The possibility of doing most of the work indoors, in safe and repeatable conditions, exploiting the HIL approach is becoming popular. But still some limitations occur, in particular when attempting to make multiple control logics work together, with real multiphysical-systems-in-the-loop. The innovative whole motorcycle in the simulation loop empowers the investigation capability and allows a considerable reduction of on-road tests, with correspondingly reduced risks/money/time.
12:20 - 12:30
12:30
Verification and validation of emerging automotive systems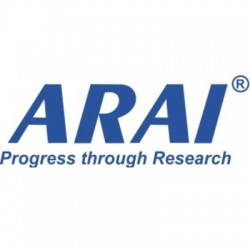 Ujjawala Karle
Deputy Director
Automotive Research Association of India (ARAI)
India
Emerging automotive systems are having multiple disruptive technologies incorporated in them to provide safe and sustainable mobility. Connectivity, automation, sharing and electrification—the four technology trends that make up CASE—are widely seen as shaping the future of mobility. In combination, CASE mobility could transform almost all facets of mobility, but attempting to implement all four at once is a daunting task. Connected vehicles form the major element in the CASE mobility scenario. The mobile technology's greater throughput, availability and reliability will enable safety-sensitive applications known as V2X, or Vehicle-to-Everything. V2X, with the help of 5G, will play a huge role in bettering traffic efficiency and reducing car-related accidents. Automated mobility in an Indian scenario stands for driver assistance systems. The need for more safe vehicles is the requirement behind the introduction of L2 and L3 features in the Indian Market. ARAI is devising the verification and validation ecosystem required for the validation of the V2X technologies, ADAS technologies using motion platform and simulation techniques, and electric vehicles.
13:00 - 14:00
14:00
Dealing with noise in the measurement chain

Neill Ovenden
CEO
Kemo Limited
UK
We will review the common sources of noise (intrinsic and extrinsic) when making measurements using a variety of sensors, typically those associated with piezoelectrics, IEPE and other dynamic devices. This will include a review of the importance of correct cabling and good engineering practice when setting up tests to reduce unnecessary noise, and the critical decisions to be made when selecting a measurement sensor to ensure a good signal to noise ratio to maximize data quality. We will also review the part electronic filters can play to solve noise issues when all other options are exhausted.
14:30 - 14:40
14:40
Versatile pressure mapping systems for automotive testing and measurement

Ishan Rahalkar
Team Lead
Welan Technologies
India
Tekscan's pressure mapping systems are a versatile tool for automotive testing and measurement. Based on patented thin film technology, these reusable, thin and flexible sensors can be used for a variety of applications, including seat comfort, grip ergonomics, brake pad contact, tire footprint, battery and fuel cell testing, door seal, wiper pressure distribution and more. With proprietary electronics and software, these systems can be used for design studies, quality control and correlation with existing FEA models, helping automotive engineers and designers create safer, more comfortable and more efficient vehicles.
15:10 - 15:20
15:20
Bring the automotive future to reality – faster and better

Sadaf Siddiqui
GM - Industry Marketing
Keysight Technologies
India
The automotive segment has seen major technological advancements in electronics as well as the electrical side. New work areas such as safety, connectivity, fuel efficiency and e-mobility are bringing a paradigm shift in the entire ecosystem. From grid to road, from research houses to manufacturing, everyone is eyeing the decade for major evolution. This paper will highlight some of the technology advancements and best practices and how India can make a significant leap in this direction.
15:50 - 16:00
16:00
Loadless loading tests for EV motors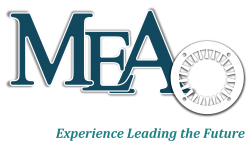 Menny Shalom
Co-CEO
MEA Testing Systems Ltd
Israel
This presentation covers the patented, algorithm-based loading test. Removing the external load reduces the cost of the loading test, reduces the testing time and – most importantly – allows the testing of very small, very large and high-speed, high-torque motors that cannot otherwise be tested.
Day 2: Wednesday, April 19
10:30 - 16:30
10:30
All you need for CAN communication
Glen Goi
Business Development Manager, Ixxat - MU APAC
HMS Industrial Networks AB
Singapore
HMS is one of the leading providers of CAN components for development and production. Under the Ixxat brand, HMS delivers connectivity solutions for embedded control, energy and safety, data communication solutions for automotive applications, and test benches and CAN solutions. As a pioneer of CAN technology, the Ixxat brand has made important contributions to the successful development of CAN in industrial applications. The Ixxat product range has been significantly expanded over the years and, in addition to CAN, has developed other technologies, such as safety, industrial ethernet, automotive/FlexRay and IEEE 1588.
11:00 - 11:10
11:10
Flexible testing solutions for fuel cell powertrain development

Torsten Bodsch
Head of Global Application and Product Management
Horiba Europe GmbH
Germany
The latest trends in propulsion technologies are leading to changing requirements for powertrain development. Electrification and alternative fuels – such as hydrogen – are strongly pushing the investment in new testbeds in this field as well as the modernization of existing laboratories for new applications. Horiba can offer flexible testing solutions for the validation of all propulsion components (fuel cell, e-motor and battery), up to the complete fuel cell powertrain. Fuel cell powertrain test environments are powerful toolboxes for energy management optimization that can help improve the efficiency and driving range of FCEVs.
11:25
New emission rules of Euro 7 and IRLAM technology

Naoki Nagura
Assistant Section Leader
Horiba Ltd
Japan
Type approval will be changed to RDE testing and new regulatory components will be added in Euro 7. RDE analyzers have to support severe demands such as environment temperature and vibration. Horiba has developed a brand-new technology, IRLAM, using the QCL-IR principle. IRLAM has improved robustness over the conventional QCL-IR yet still embraces the strengths of QCL in terms of high sensitivity and low interference. In the presentation, we will introduce the advantages of using IRLAM products with actual test data. In addition, we will propose the best laboratory system for Euro 7 compliance.
11:40 - 11:50
11:50
High dynamic testing

Pavan Chaware
Business Development
Step Engineering
Italy

Andrea Dengo
Business Development
Step Engineering
Italy
This presentation will illustrate the analysis capabilities of Step-Lab electrical machines by making comparisons with other technologies.
12:20 - 12:30
12:30
E-mobility testing | Significance, approach and advantages of hardware-in-the-loop testing

Ramesh Krishnan Narayanan
Director
MaxEye Technologies
India
As new technologies emerge, auto manufacturers and suppliers face more test challenges to ensure their electric vehicles and components are safe and meet international standards. MaxEye Technologies offers e-mobility test solutions for the battery, battery management system (BMS), inverter and charging interfaces of EV OBC and EVSE. Hardware-in-the-loop (HIL) testing provides a way of simulating sensors, actuators and mechanical components in a way that connects all the I/O of the ECU being tested, long before the final system is integrated. The objective of this presentation is to discuss in detail the significance, approach and advantages of HIL testing of electric vehicles.
13:00 - 14:00
14:00
Automotive functional safety and security testing, certification and regulatory framework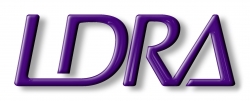 Shinto Joseph
Director - Southeast Asia Operations
LDRA Technology Pvt Ltd
India
With the PACE (personalized, autonomous, connected and electric) trend taking the automotive sector to greater heights, 360° digitization of this industry is a turning point. Traditionally, this industry has been driven by quality-based practices. With the electronics and software content increasing in today's cars, design and manufacturing practices are also evolving to address the safety and security challenges. In recent times, global standards bodies have come up with new risk-based standards (ISO 26262, ISO/SAE 21434, SOTIF, etc) and a global automotive regulatory framework. The speaker will discuss the current progress in functional safety and security standards and regulatory progress.
14:30 - 14:40
14:40
Advanced and intuitive tools for automotive NVH engineering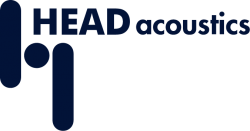 Andre Pirnay
Regional Sales Manager Asia
Head acoustics
Germany
Companies often need to make a trade-off between time investment and quality when considering testing. But why not have both? Since its foundation in 1986, Head acoustics has grown to be a reliable partner wherever acoustics, vibrations, or speech, audio and sound quality play an important role, not only in the automotive industry. This presentation will show our company DNA, binaural measurement technology, as well as up-to-date NVH simulation, always with a focus on usability and working time efficiency.
15:10 - 15:20
15:20
Automated code inspection and execution for safety-critical software testing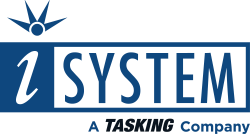 Armin Stingl
Chief Solutions Officer
iSystem/Tasking
Germany
Continuous integration (CI) has become an integral part of state-of-the-art automotive software development. Automated build and functional testing are well-established procedures. To guarantee even higher software quality and safety standards, additional checks can be included into the CI process. Such tests may include pre-build code quality checks as well as resource utilization and timing validation. With the acquisition of the debug tool vendor iSystem, Tasking has extended its product portfolio to cover the entire CI circle ranging from code inspection and compilation up to fully automated on-target testing by means of flashing, test execution and trace-based timing analysis.
15:50 - 16:00
16:00
Power solutions for EV testing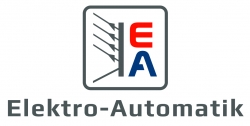 Sergey Sorokin
Sales Manager in India
EA Elektro-Automatik GmbH
Germany
This presentation provides an overview of the application of DC sources and DC sinks in the field of electric vehicles during the design and R&D stages.
Day 3: Thursday, April 20
10:30 - 13:30
10:30
Zeus Solutions – a specialist in making special-purpose equipment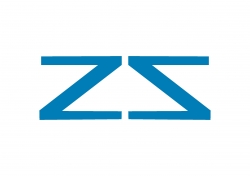 Selvamalar R
Project Manager
Zeus Solutions
India
The presentation will cover the establishment and journey of Zeus Solutions, its vision and mission, how it is adapting to the upcoming technologies, project management and quality, and achievements and vast customer base.
11:00 - 11:10
11:10
Advantages of modularity when testing a battery management system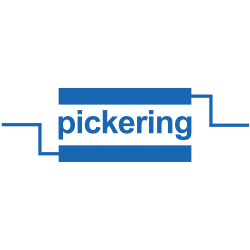 Alexander Jaiboy
Software Manager
Pickering Interfaces
UK
Effective testing and validation of a battery management system can be challenging. Using modular, PXI-based switch and simulation modules offers many advantages, including a flexible test system that can be optimized to meet precisely what is needed and can be easily modified. The modules provide an industry-standard open architecture that promotes longevity and mitigates obsolescence while providing seamless integration of multivendor instrumentation and communication modules. This presentation examines the advantages of combining a multicell battery emulator with PXI switch and simulation modules, such as high-voltage switching, fault insertion and thermocouple and RTD simulation, to create a fully flexible BMS test system.
11:40 - 11:50
11:50
Advanced debug and test solutions for automotive systems

Deepak Gowda
Senior Manager
Embedded Systems Solutions Private Limited
India
Modern automotive software development workflows power through different phases like developing the software, debugging the software in real time and testing the software on the ECUs. We will mainly focus on the debugging tool from Lauterbach which can help us in debugging and tracing. The Lauterbach Trace32 tool helps us in debugging bare metal applications, OS-aware debugging, Flash programming, profiling and code coverage. The Lauterbach Trace32 tool qualification support kit (TQSK) offers a convenient and comprehensive way to certify the Trace32 tools based on ISO 26262 standards. Trace32 can be integrated with third-party calibration tools.
12:20 - 12:30
12:30
HIL (hardware-in-the-loop) test systems and battery management systems

Ravi Kothandaraman
Regional Sales Director
Aliaro Technologies India Private Limited
India
Aliaro developed the xMove Test System Reference based on year's of experience working with automotive OEMs and Tier 1s worldwide. The solution speeds up the commissioning of new systems and lowers maintenance costs as the hardware is based on predefined hardware with reconfigured software personalities. This architecture enables you to expand the usability of the systems for upcoming projects at both subsystem and system level. xMove systems from Aliaro are modular, scalable and NI-based, incorporating COTS components and thus reducing the manufacturing time and providing field-proven test systems for ECU testing and battery management/cell simulation.
13:00 - 13:10
13:10
Electrical testing for automobiles

Utsav Sharma
Application Engineer
Hioki India Pvt Ltd
India
The transition from conventional to electric vehicles (EVs) has resulted in a significant shift in automotive safety standards. This shift aims to accommodate the unique features of EVs, such as the electrical powertrain system, high-voltage battery packs and regenerative braking systems, which require new safety regulations to ensure compliance with international standards. Consequently, the automotive industry has to adapt to these new safety requirements to guarantee the safety of users. To this end, Hioki's solutions have emerged as the preferred choice for automotive manufacturers and certification agencies worldwide due to their proven track record. This presentation will discuss these state-of-the-art solutions.