Speaker Details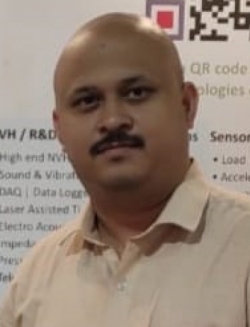 Ishan Rahalkar
As an instrumentation engineer with over 12 years of experience, I have had the privilege of working in various roles. Beginning my career as a lecturer at a diploma college, I transitioned to application engineering at Welan Technologies in 2012 and eventually grew to lead the entire IE group. My passion for sensors and transducers, as well as my interest in new sensing Technologies drives me to stay current with industry developments and continuously seek new opportunities to contribute to the field.
---
Presentation
Versatile pressure mapping systems for automotive testing and measurement
Tekscan's pressure mapping systems are a versatile tool for automotive testing and measurement. Based on patented thin film technology, these reusable, thin, and flexible sensors can be used for a variety of applications, including seat comfort, grip ergonomics, brake pad contact, tire footprint, battery and fuel cell testing, door seal, wiper pressure distribution and more. With proprietary electronics and software, these systems can be used for design studies, quality control, and correlation with existing FEA models, helping automotive engineers and designers create safer, more comfortable, and more efficient vehicles.