Speaker Details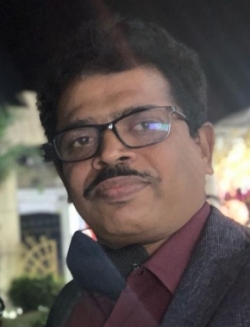 Ravi Kothandaraman
Ravi K is the Regional Sales Director of ALIARO Technologies India Private Limited and operates from Bangalore, India. An engineering graduate with 20+ years of experience in sales and marketing experience in India and APAC. Ravi currently manages the sales, technical and operations team of ALIARO APAC by providing the sales and manufacturing help to the customers located in APAC.
---
Presentation
HIL (hardware-in-the-loop) test systems and battery management systems
ALIARO developed the xMove Test System Reference based on year's of experience working with automotive OEMs and Tier 1s worldwide. The solution speeds up commissioning of new systems and lower maintenance costs as the hardware is based on predefined hardware with re-configured software personalities. This architecture enables you to expand the usability of the systems for upcoming projects for both subsystem and system level. xMove Systems from ALIARO are modular, scalable, NI based incorporating COTS components thus reducing the manufacturing time and providing the field proven test systems for ECU Testing and battery management/cell simulation.